We have had plenty of snow lately! Despite it being bitter cold outside, we decided to go play in the snow and get rid of some of the "cabin fever" Natalie and I have had. Mike works 12-14 hour shifts whenever it snows, so when he's home, he usually is sleeping. However, today he decided to cut his sleep short so he could play with us!
Before we went outside, I put a pot of water on the stove (for hot chocolate when we came back inside) and wanted to get a quick snapshot of all of us in our snow gear. Natalie had other plans...each picture, she is making a face or doing something she shouldn't be doing! Then, she would giggle at my reaction when I would review that picture on the camera. She is
SO
ornery!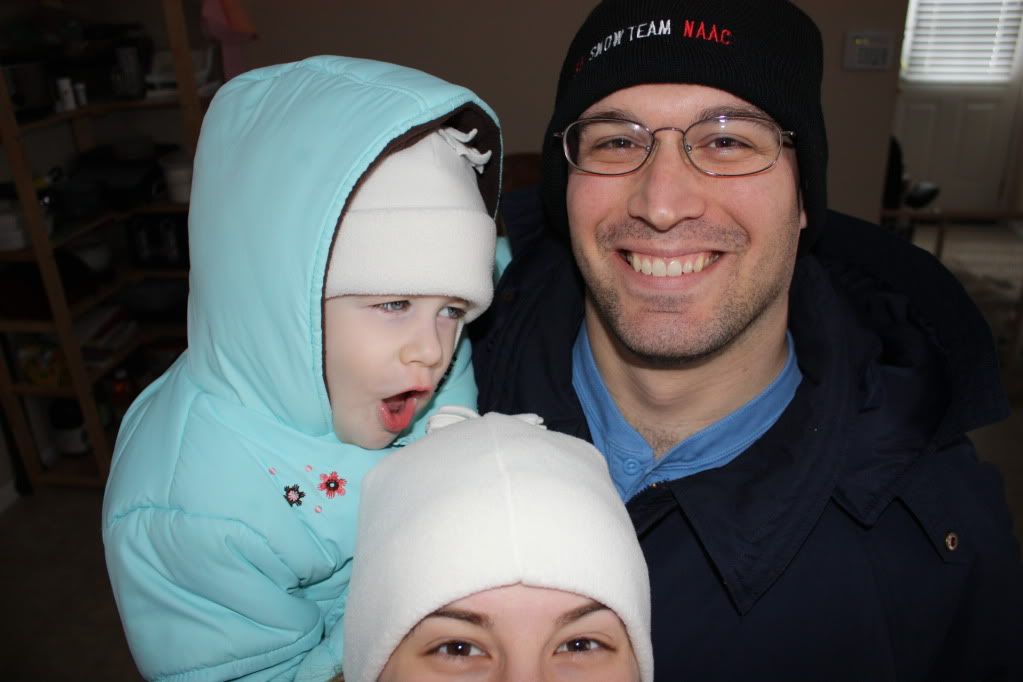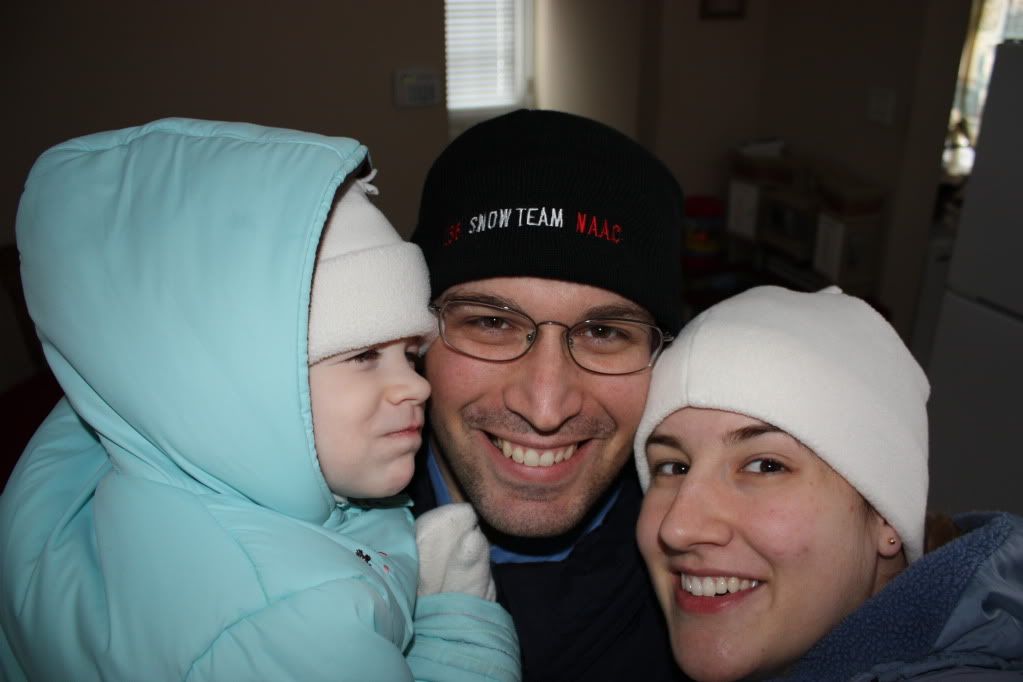 We finally got two pictures she behaved in...I think I was asking her how badly she wanted to go outside to play...
I did not take my nice camera outside in the snow...although I have a new HD camcorder I used and will have to get some of those videos posted. We had a blast, and thankfully the wind was not blowing where we were playing. We now have about 6 snow angels in our backyard! :)
Inside again with rosy cheeks!
This is the first time she's had hot chocolate...I think she liked it.