Last Tuesday afternoon, we headed over to Nani and Pop's so Natalie could make sugar cookies with Nani. I had fun watching and taking pictures!
She had as much fun playing with the flour as anything else: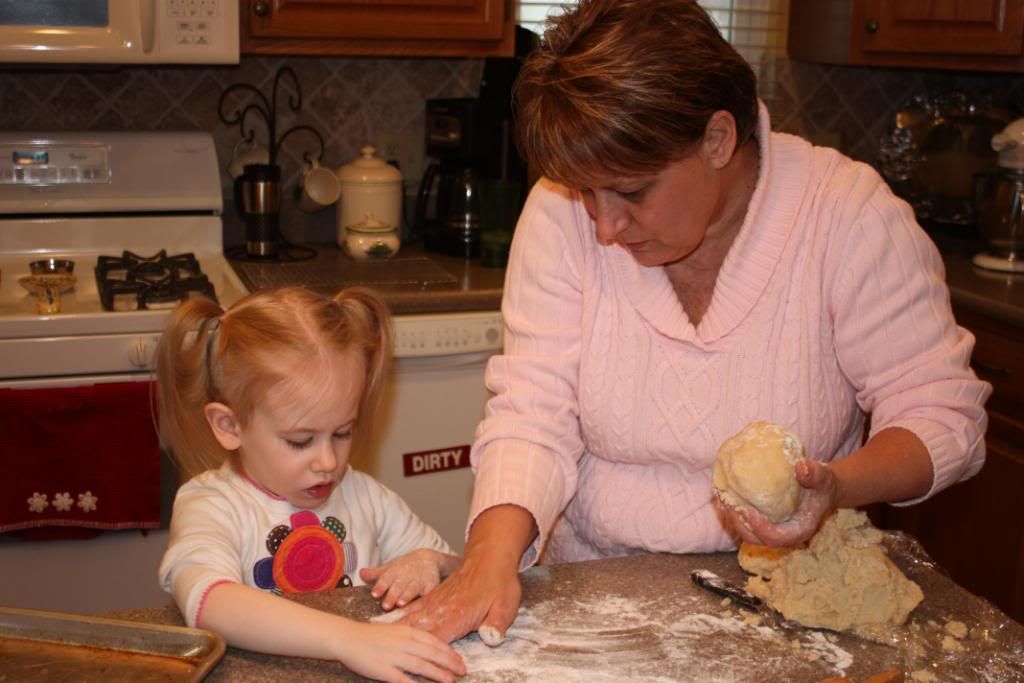 Flour face:
Sprinkling
Dumping sprinkles on the cookies: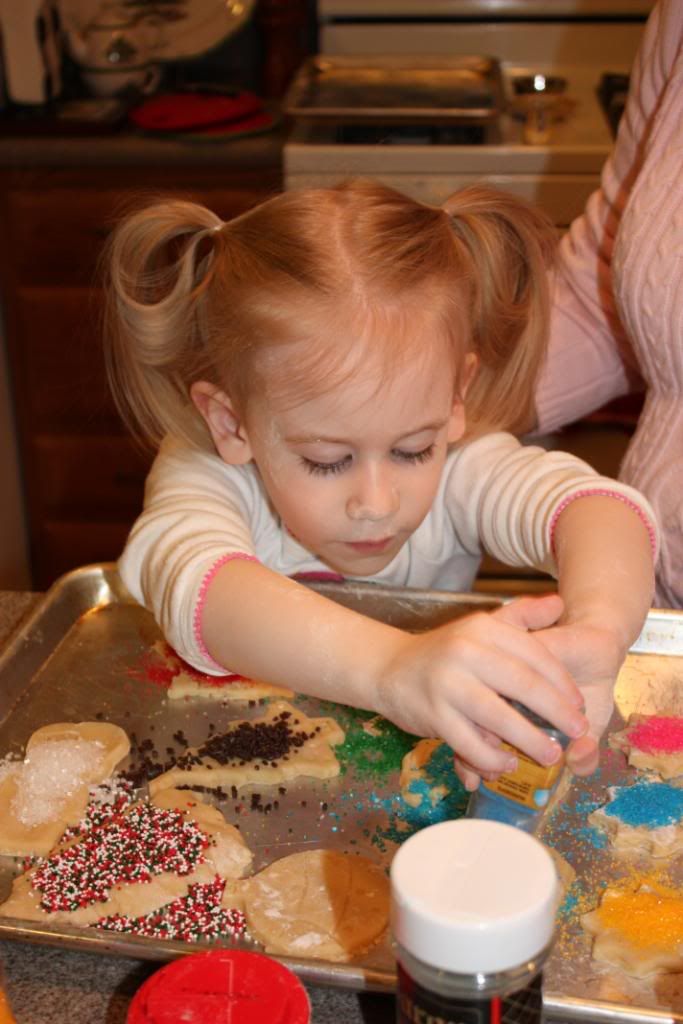 Natalie was tired (due to no nap that afternoon) and wanted to go play with Nani. I offered to finish up and then realized I was wearing a black shirt...which doesn't mix well with lots of flour! I asked Dorie for an apron, and this is what she came up with! LOL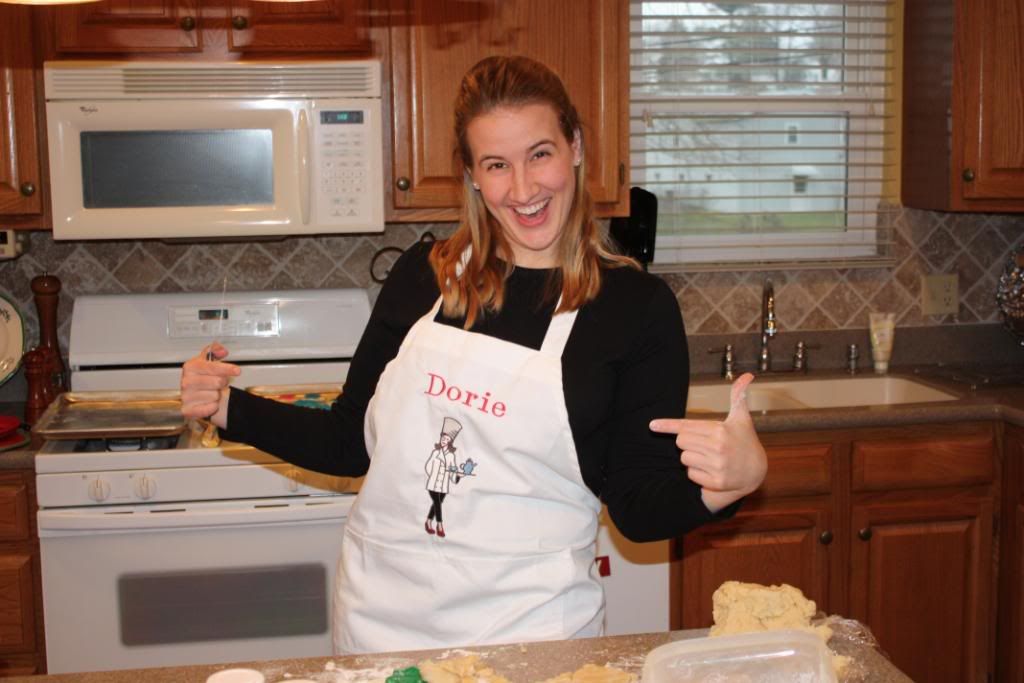 Mike is working the sprinkle station: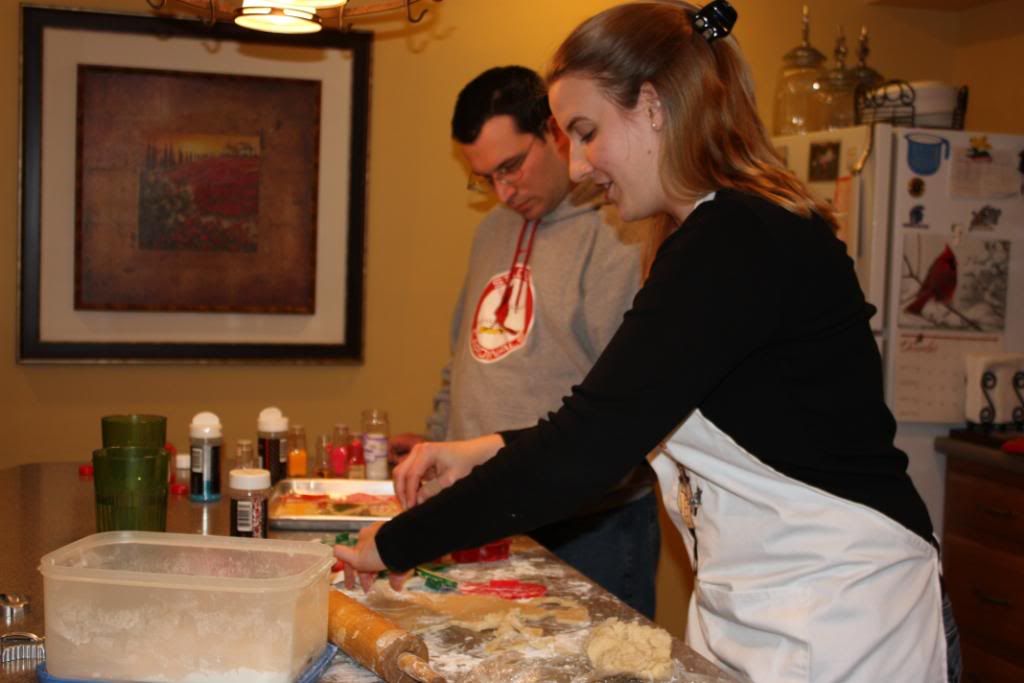 These are the cookies that Natalie made. Do you like cookie with your sprinkles? ;) Me too!