Are you ready for some pictures?? :)
I will start by saying we had a wonderful Christmas, and were so lucky Mike didn't have to go into work (even though it snowed quite a bit)
This was taken before Mike and I went to bed on Christmas Eve. Her school desk is her "big gift," as she really needed a place to do her workbooks.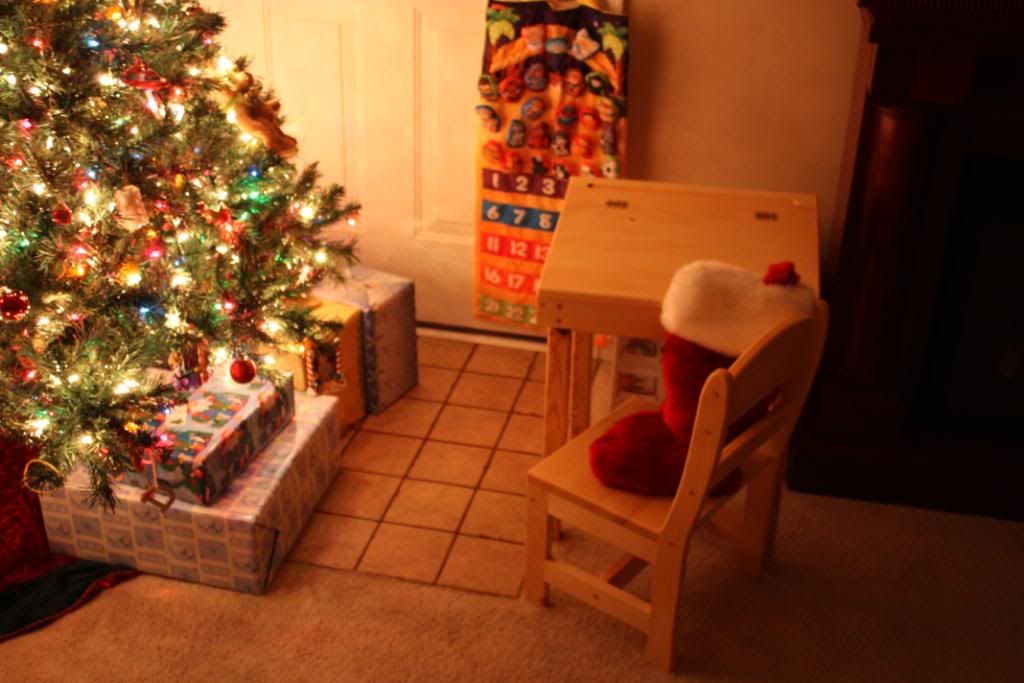 Christmas morning:
Finding all the books inside her desk: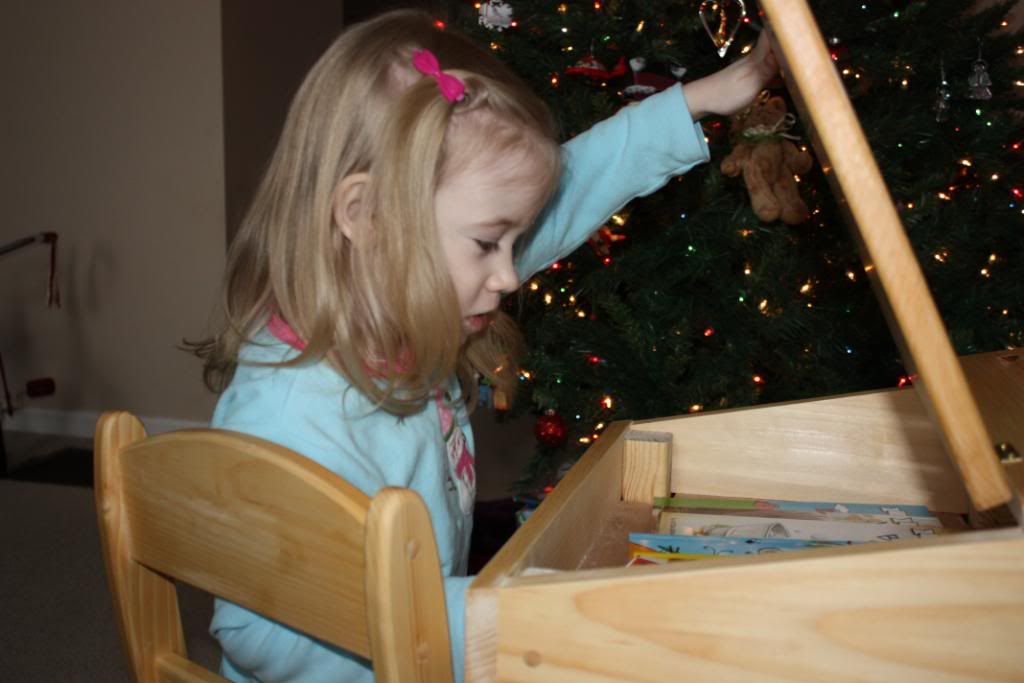 Remember that necklace I told you all about? The one I wouldn't buy her? Guess what she found in her stocking!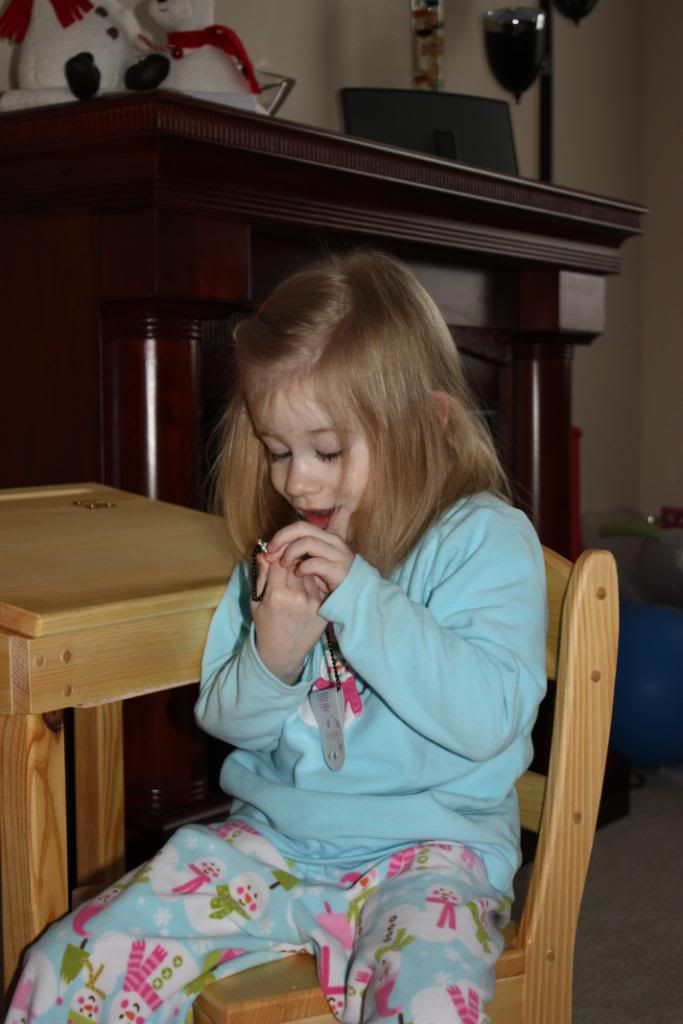 Yes, she's hugging it: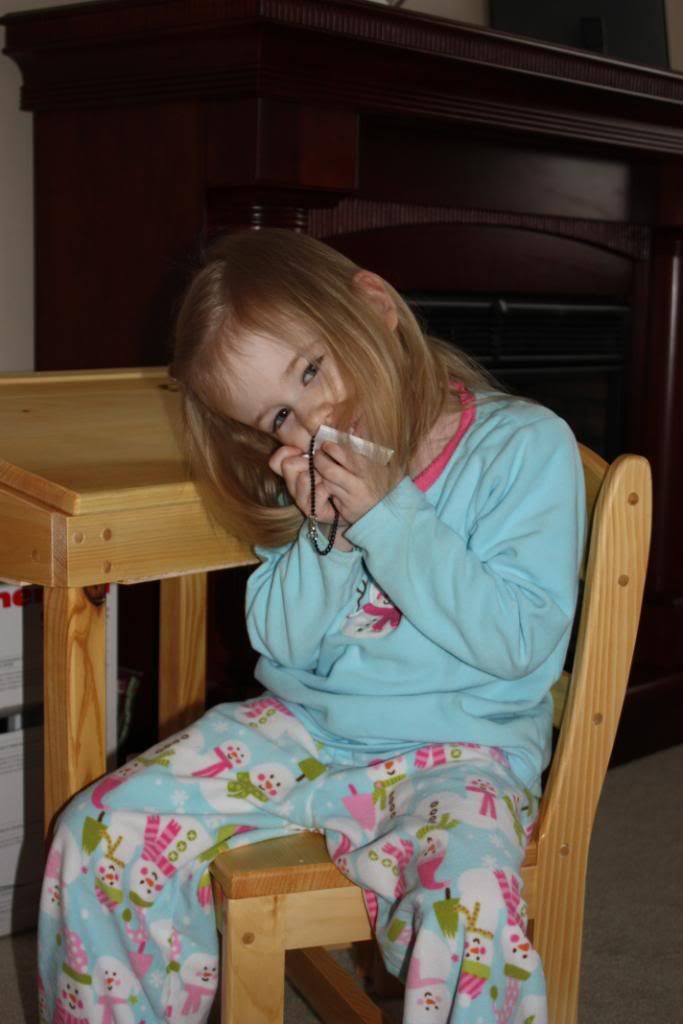 Her Mickey Mouse Clubhouse ornament: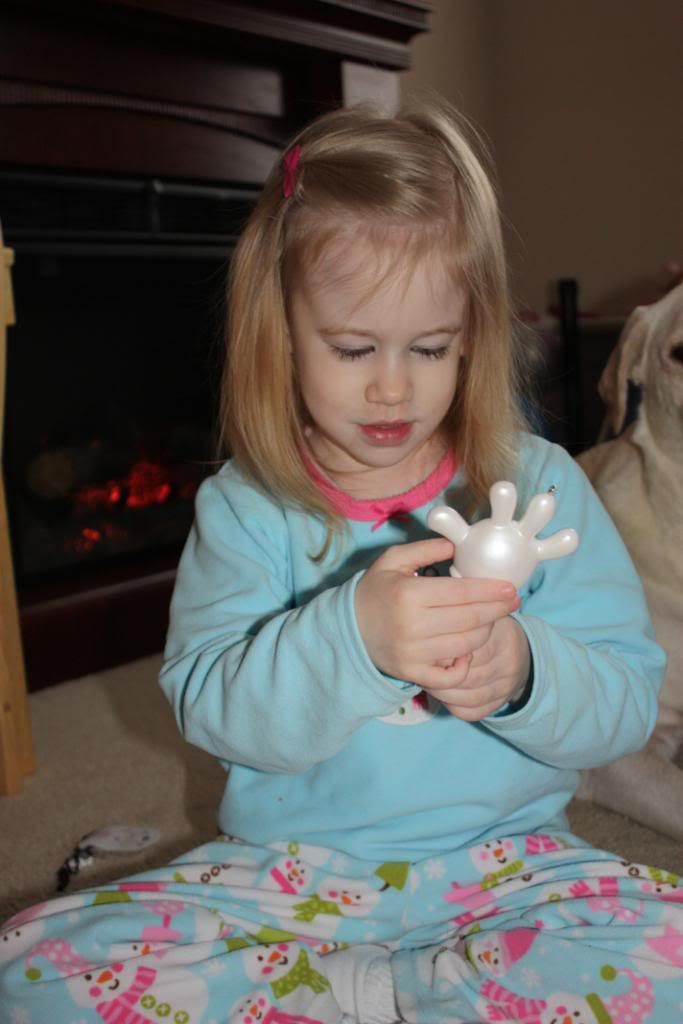 Putting Jesus on her countdown calendar: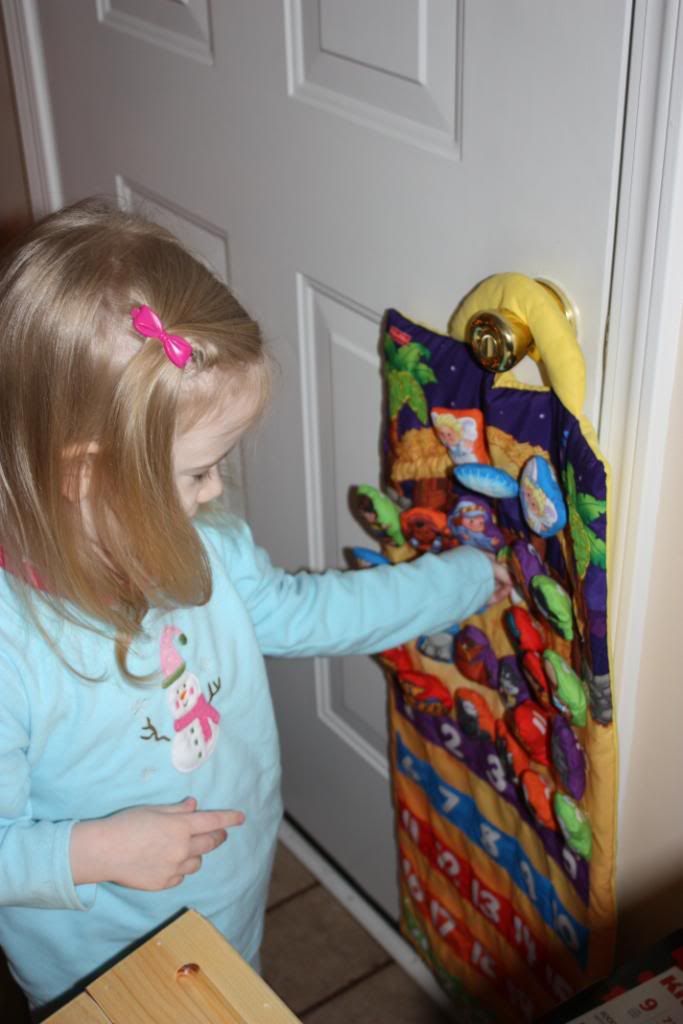 Mike surprised me!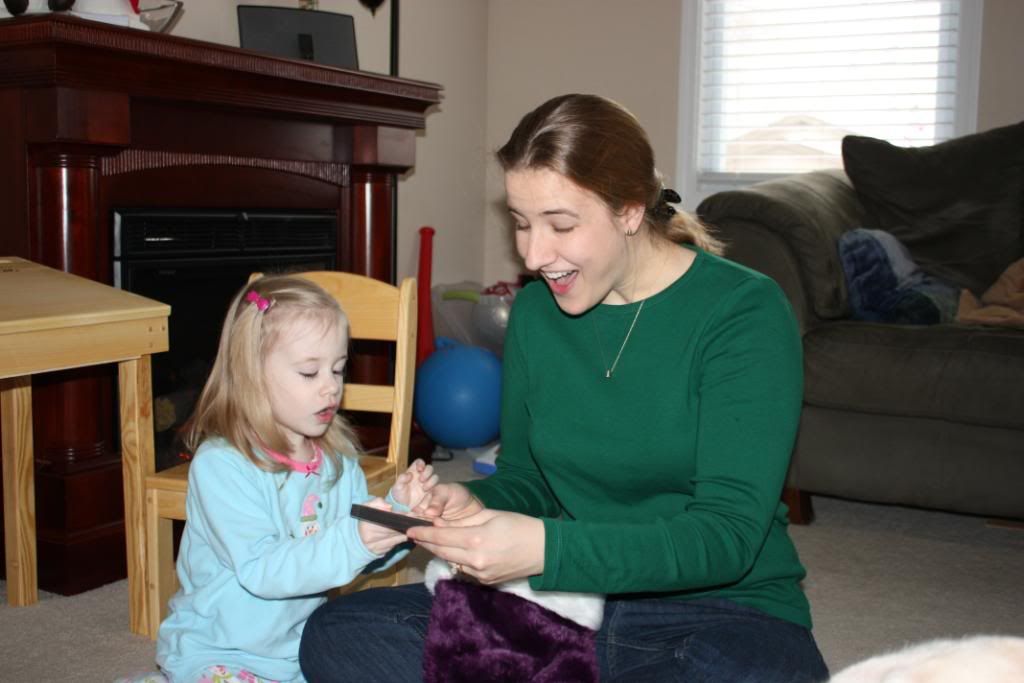 My stocking loot included my favorite candy as well! :)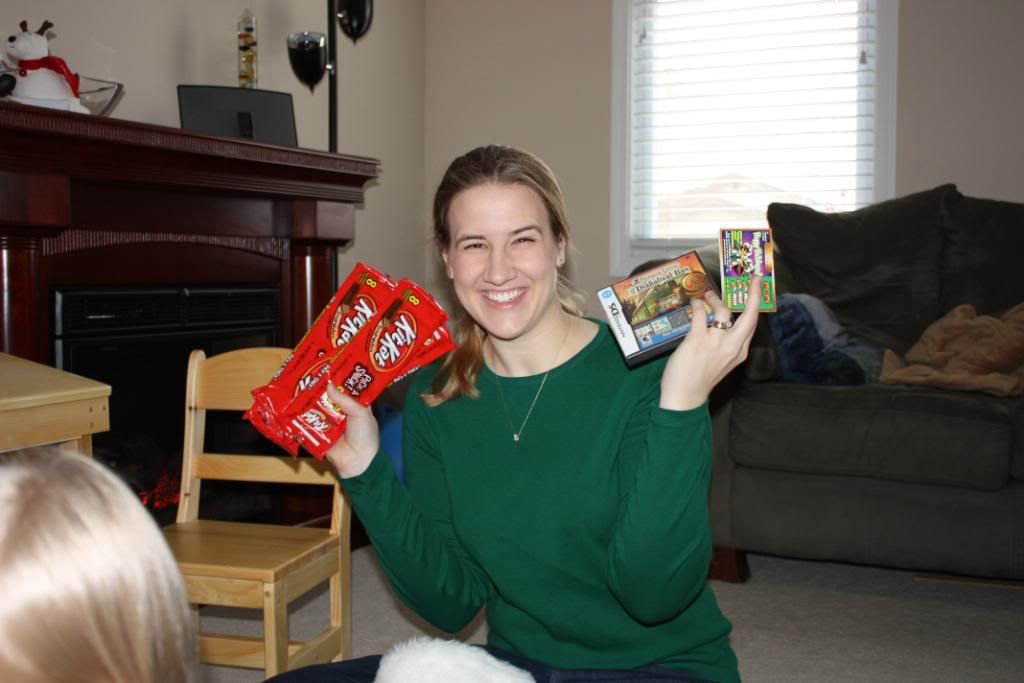 Mike's stocking is all from Hickory Farms: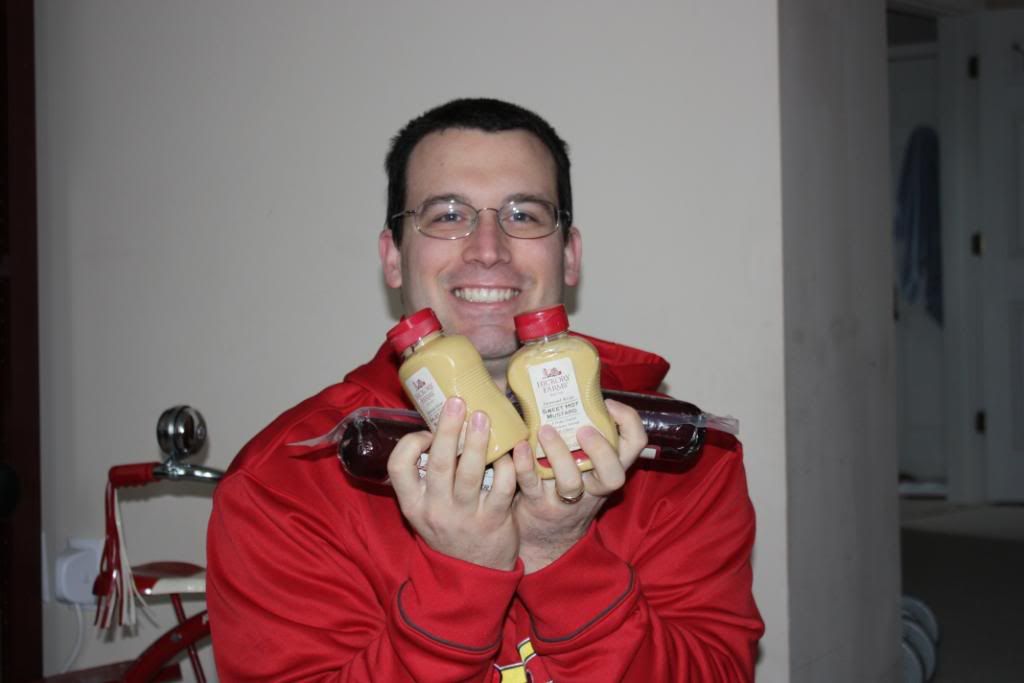 Another favorite for Natalie. She has been upset lately when Daddy wears his cardinals sweatshirt and she doesn't have any (warm) cards stuff to wear as well:
Hugging her cards sweatshirt: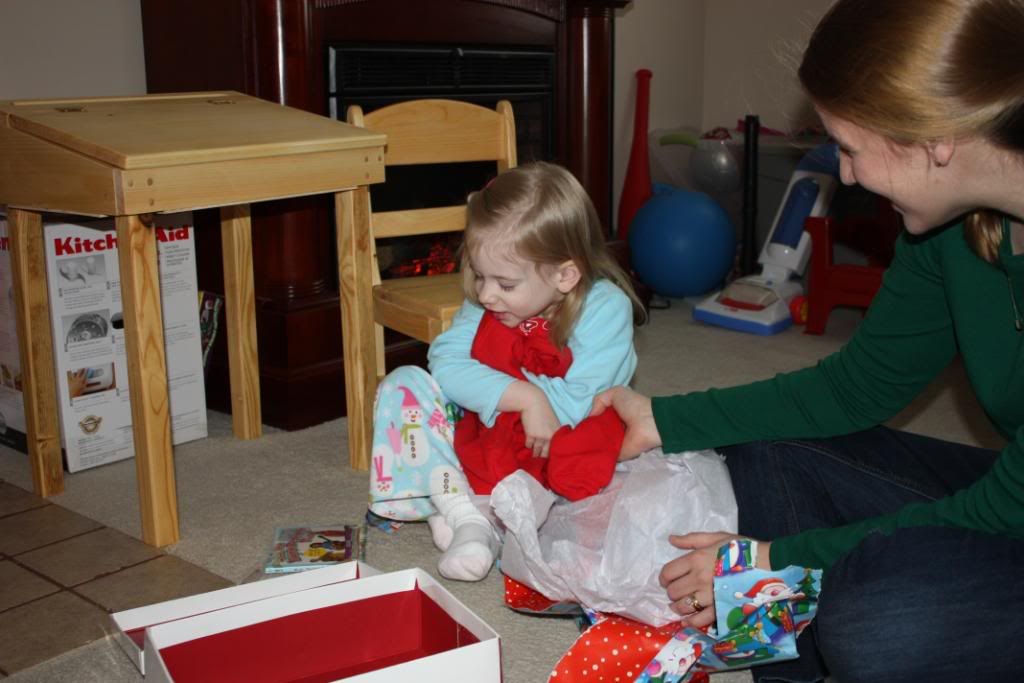 Disney movies galore!! We had bought all of these movies gently used, so we were able to get all of them for what it would cost for
one
new Disney movie in stores.
Opening a gift from Mike and Natalie: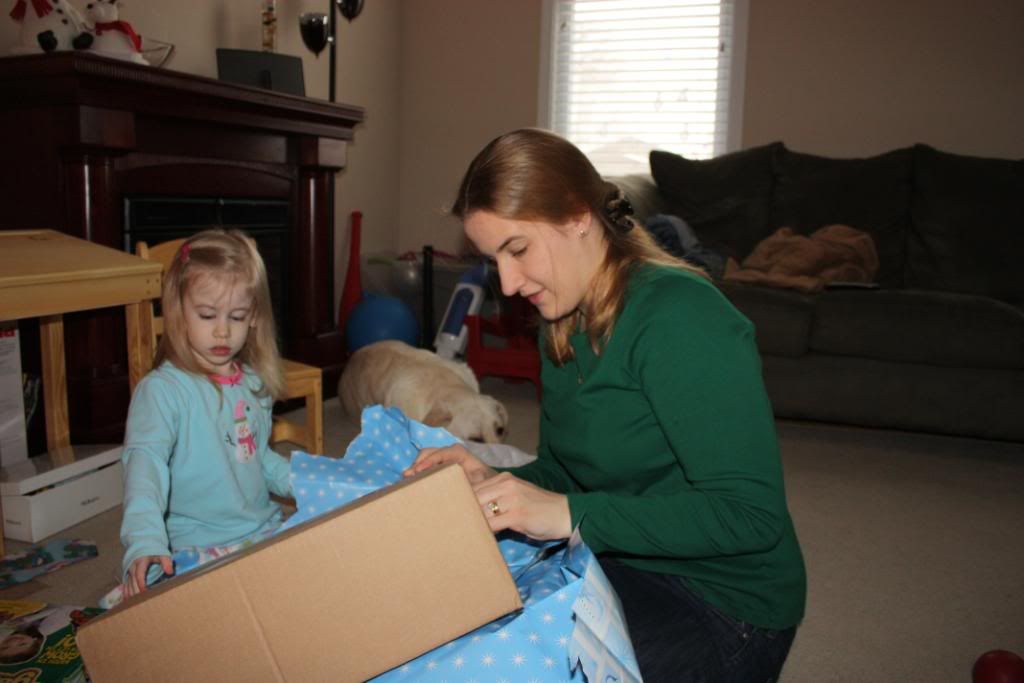 Natalie got a bounce back racer...and LOVES it!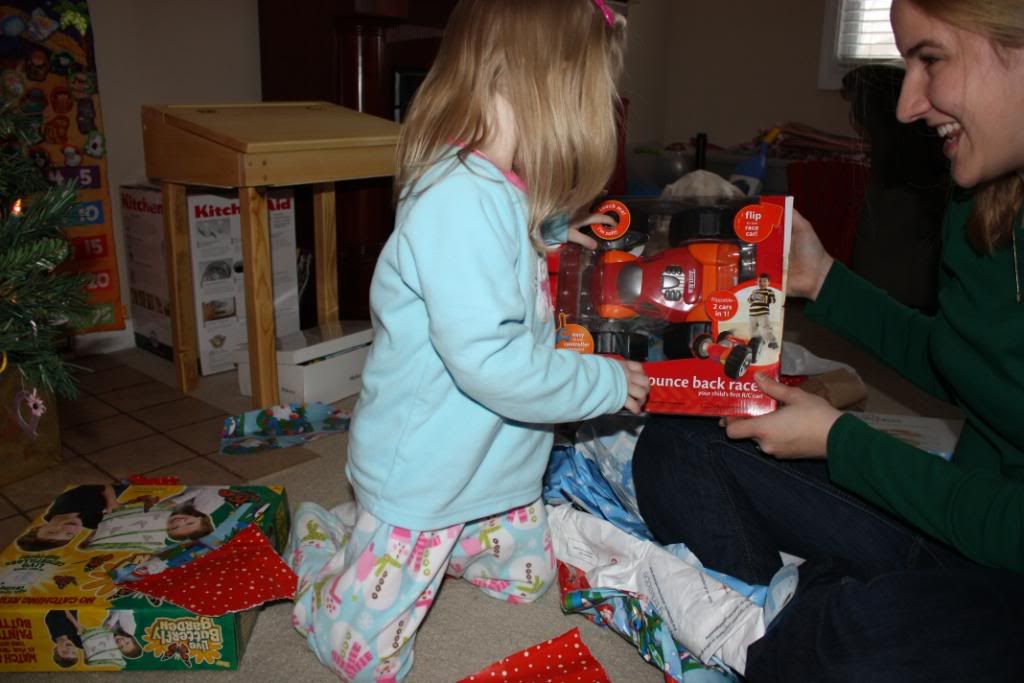 Modeling her necklace: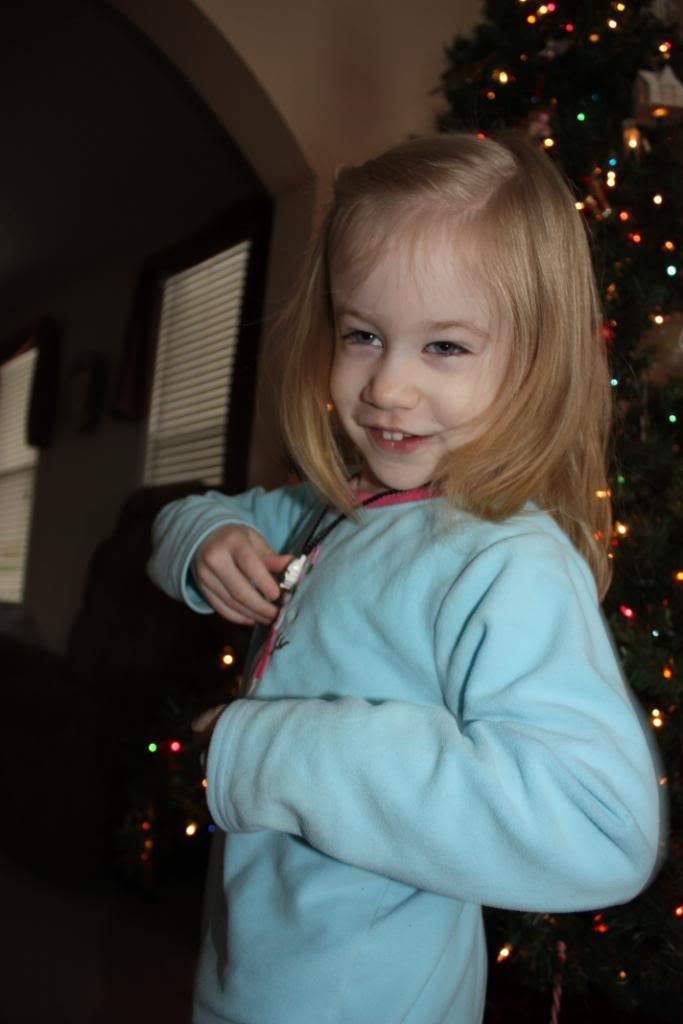 She was so tickled that she matched Daddy: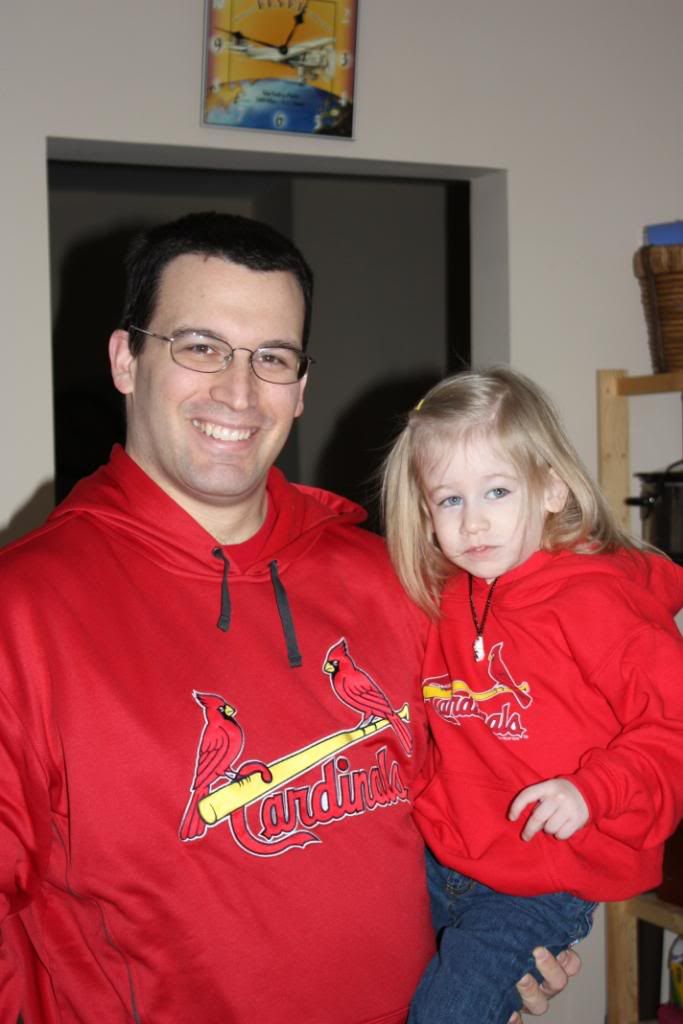 Playing with her race car while I packed up to go to Nani &
Pop's
house: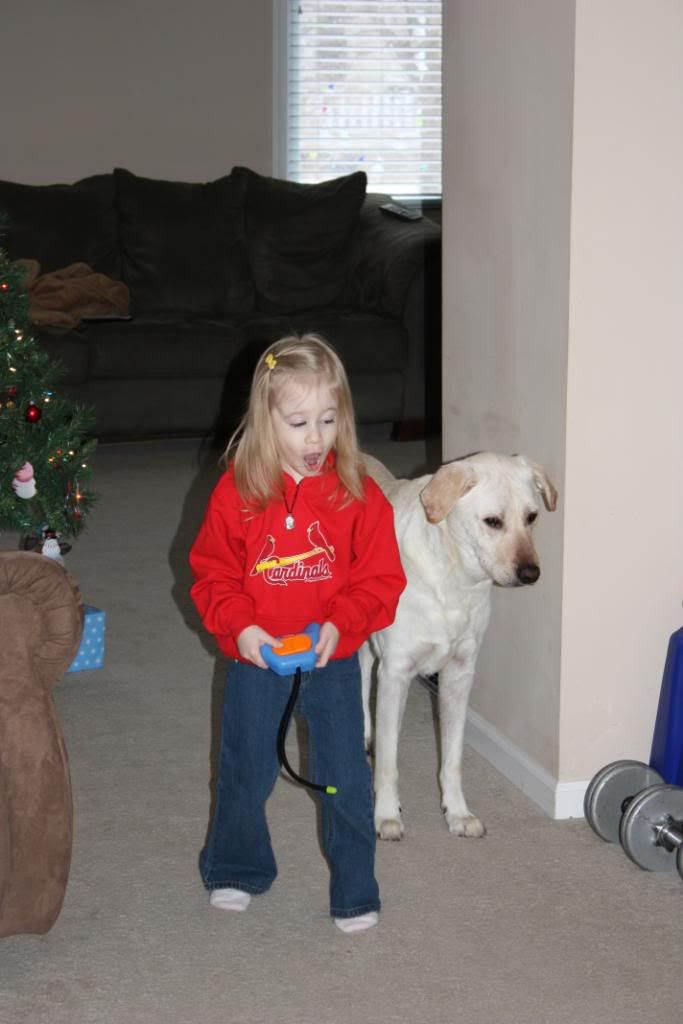 We had (a late) breakfast with Mike's family, and then opened presents. This is Natalie opening her stocking: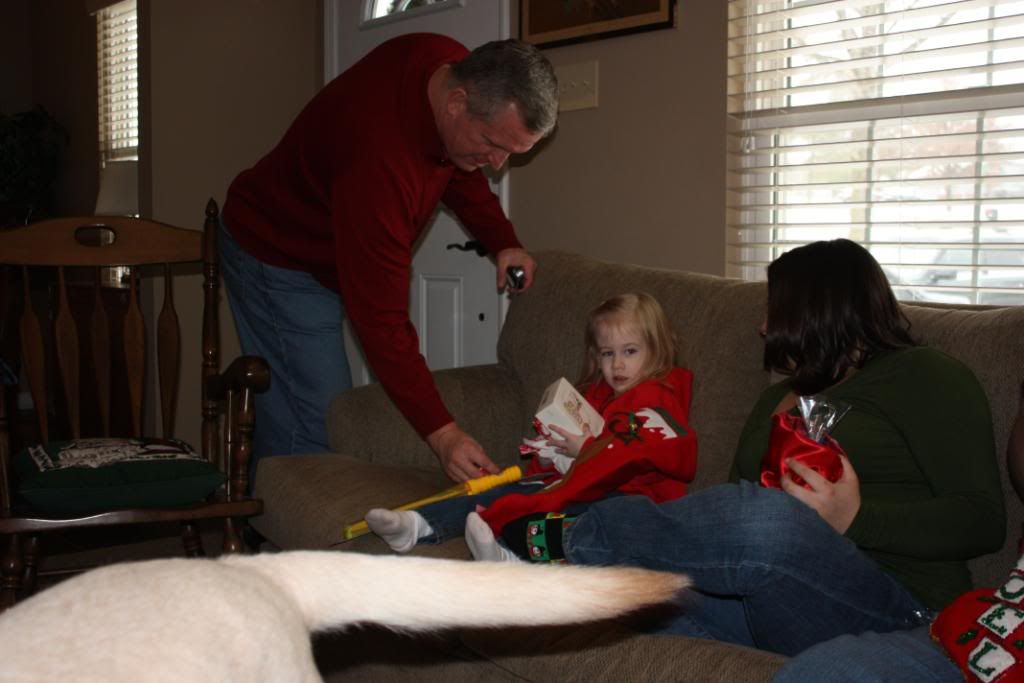 Nani, you did good! Jewelry is ALWAYS appreciated by our girl: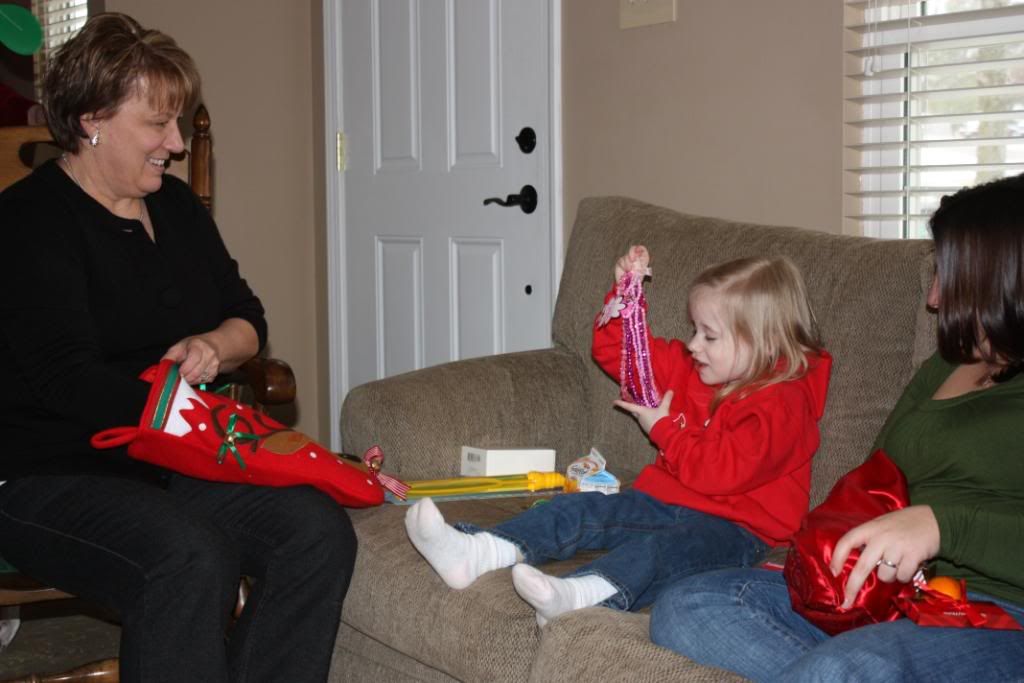 I love this picture of Cole next to Mike! He looks so good after such a rough week!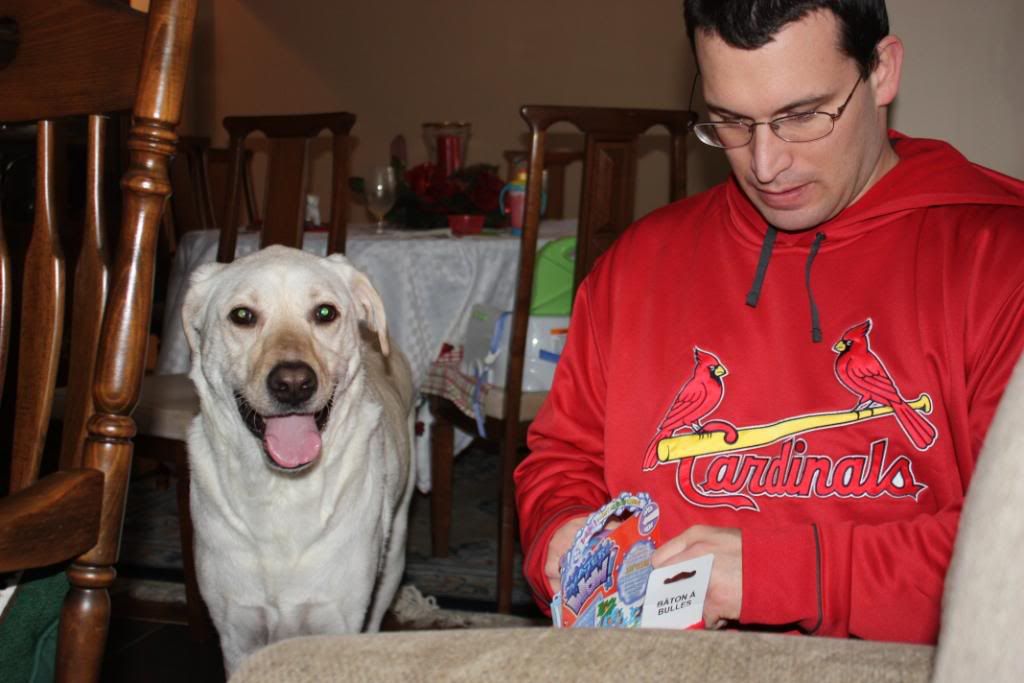 Dollhouse furniture!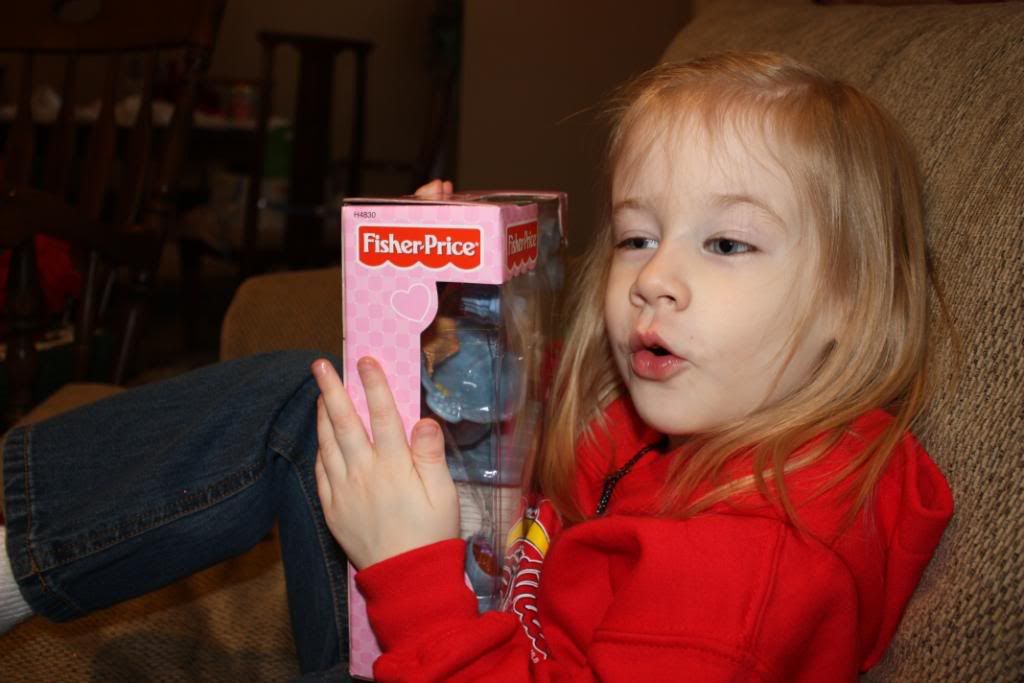 Our flip from
Grandy
:
Dorie and her mom plotted together and got me the last 2 pieces of my china pattern. (the sugar and creamer) This is the creamer from Grandma. Thank you Grandma!! :)
Our big gift from Mike's parents (thank you!!)
Natalie is done opening her gifts, so she is "helping" Nani and Pop open theirs: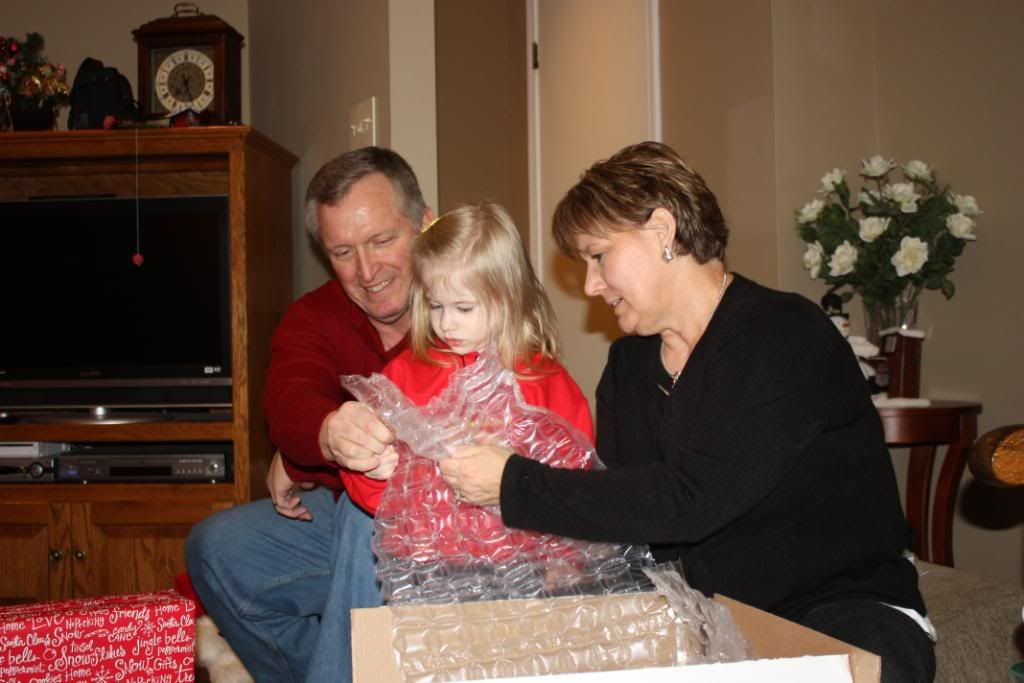 This is a vase we bought Nani...and we were holding our breath watching Natalie get near it!!
Elmo hands!
Natalie was so tired once the afternoon rolled around. She took a nap in Nani and
Pop's
bed (and apparently shares
Pop's
sleep number) I had to go in and wake her after a couple hours!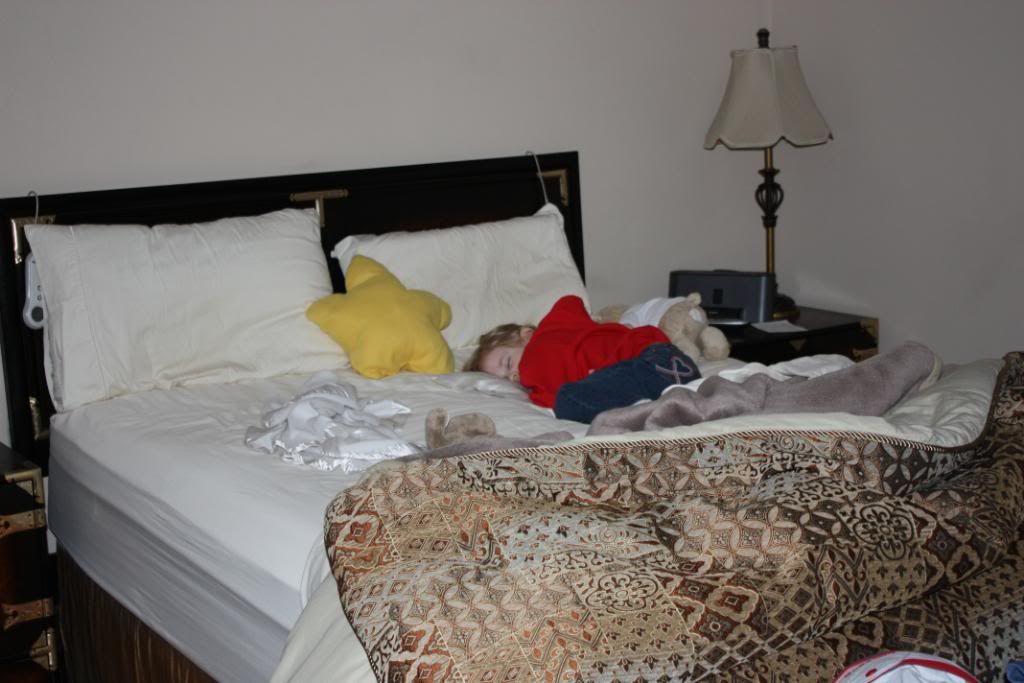 Our girl snuggled up: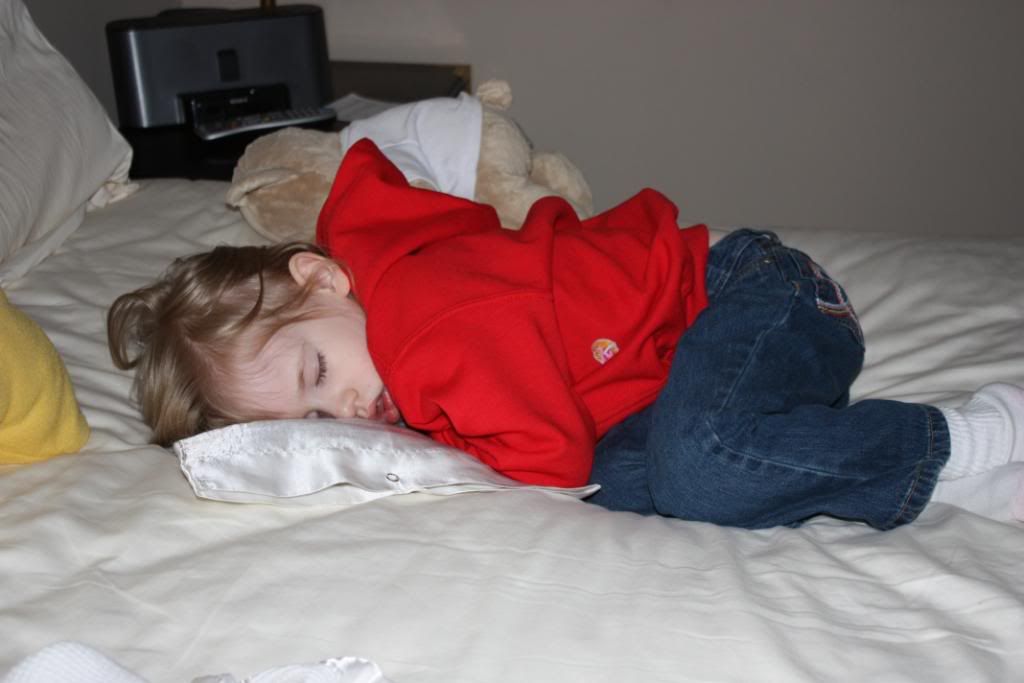 She was having a hard time waking up, so I held her while we finished up a board game.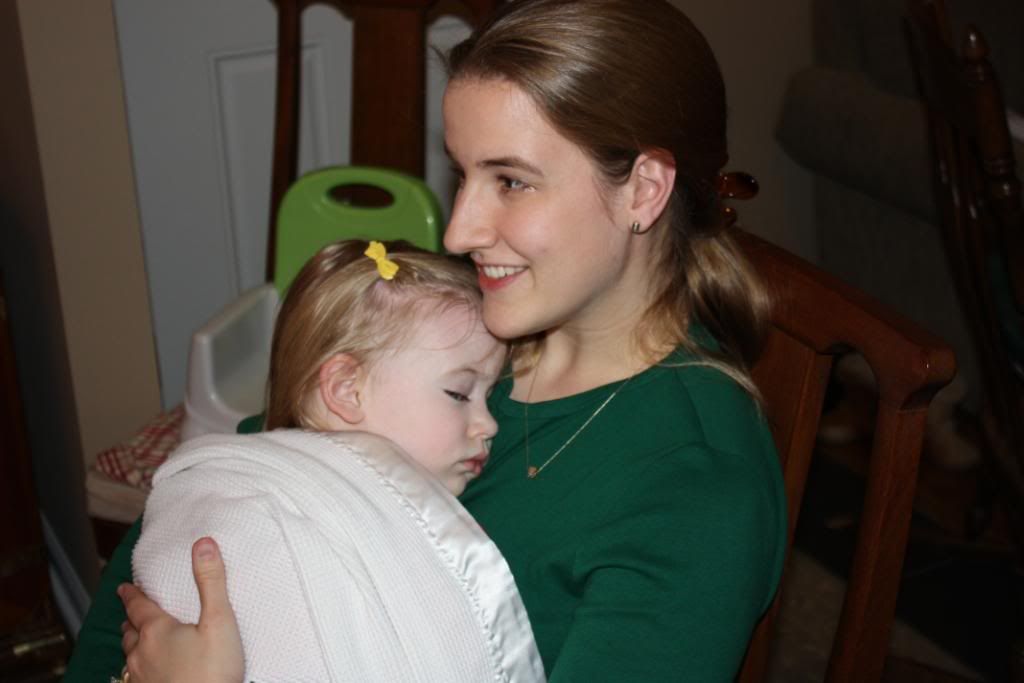 Playing:
Picture of us before Brad and Abbey had to leave...I think this is the first picture EVER that Cole is cooperating: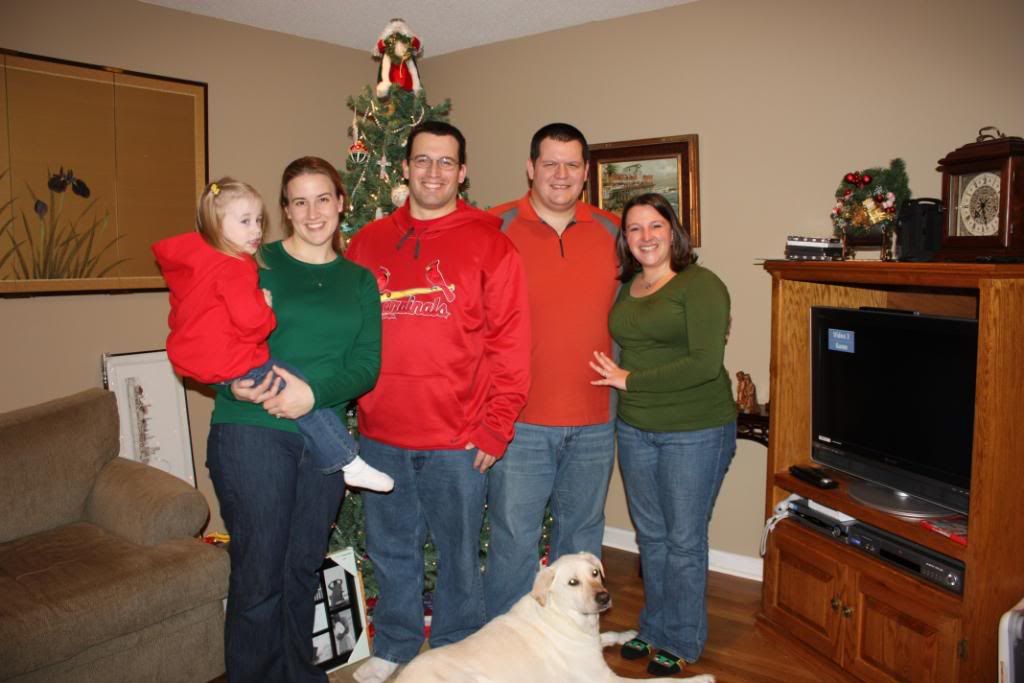 Natalie's new chair:
We sang Happy Birthday to Jesus before we left.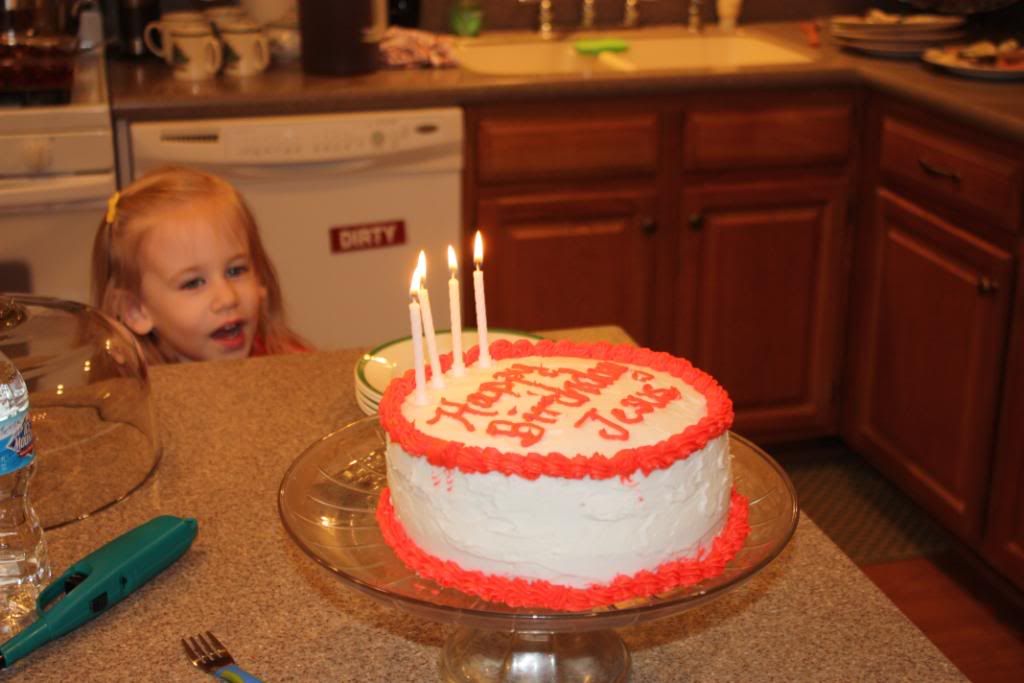 Once we were back home, Daddy read to Natalie while I attempted to organize our new things: