Saturday afternoon, we took Natalie ice skating for her first time. Mike doesn't have a whole lot of skating experience, but he's a natural and seemed completely comfortable on the ice. Never fell once. I have always enjoyed skating and had several years of lessons as a kid. I really loved getting back on the ice for the first time in many years. I didn't fall either! :)
Natalie loved it and wants to go back. I was very proud of her and how hard she tried to learn something new...even if she was a little discouraged at first because it was harder than it looked.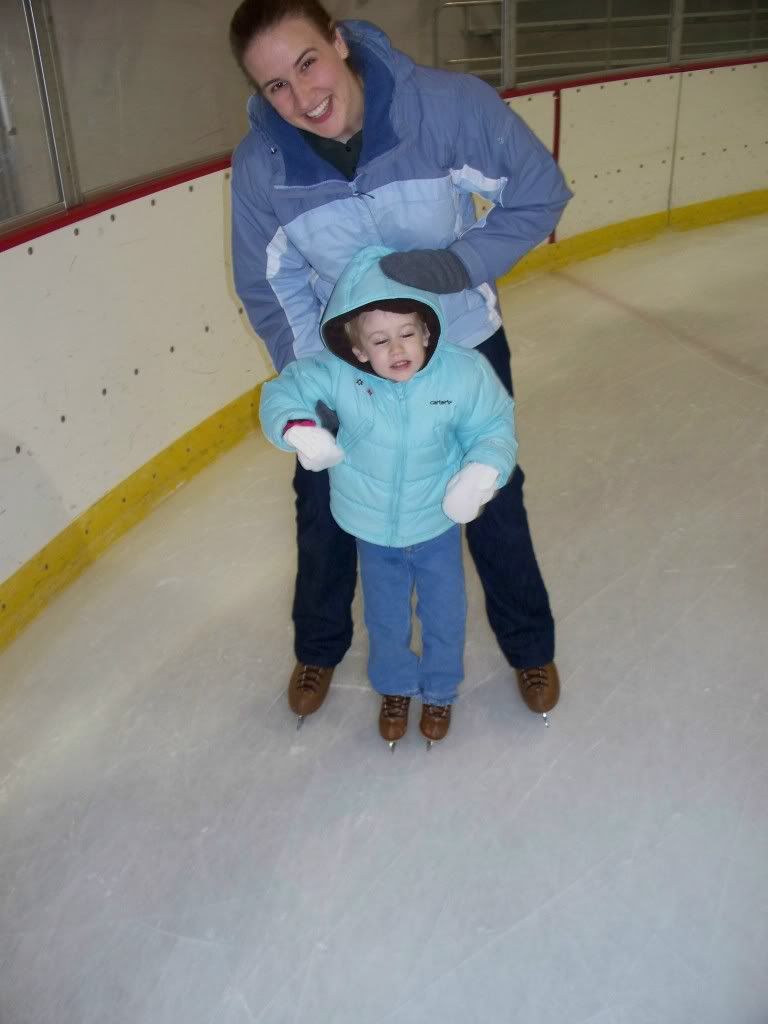 She is pouting here because I stopped them to take a picture: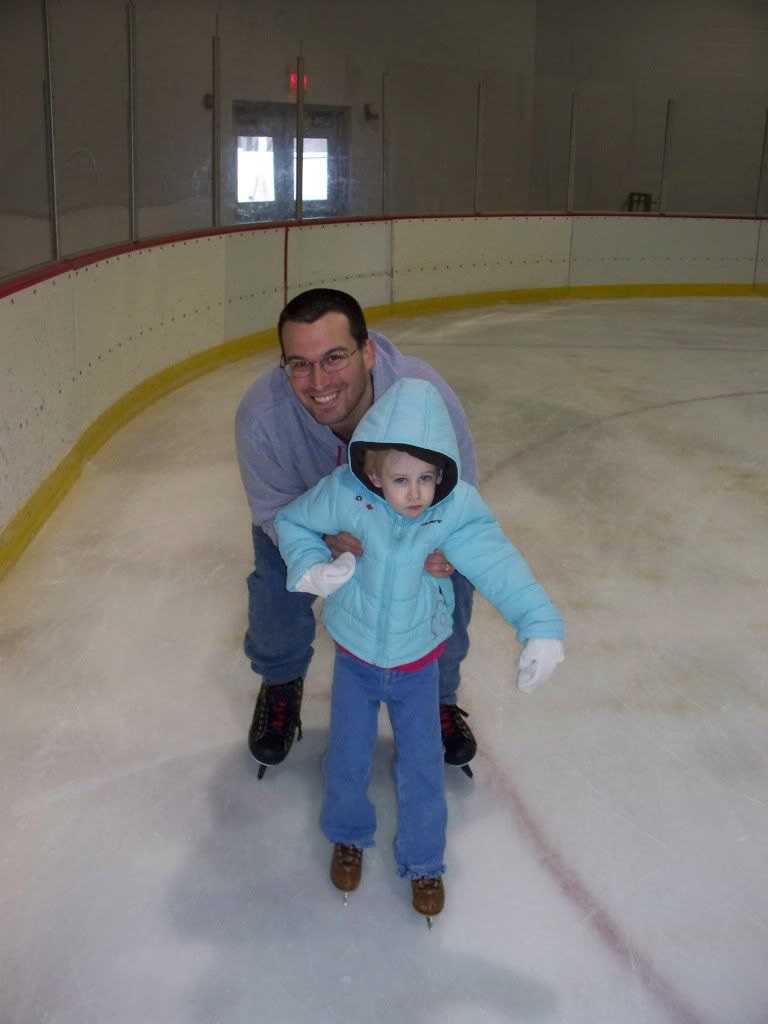 They didn't have ice walkers at this rink so Mike and I got an extra workout by holding her up. She needs more experience to learn to support more of her own weight.
This picture makes me laugh...it was right before we left and she is
TIRED
.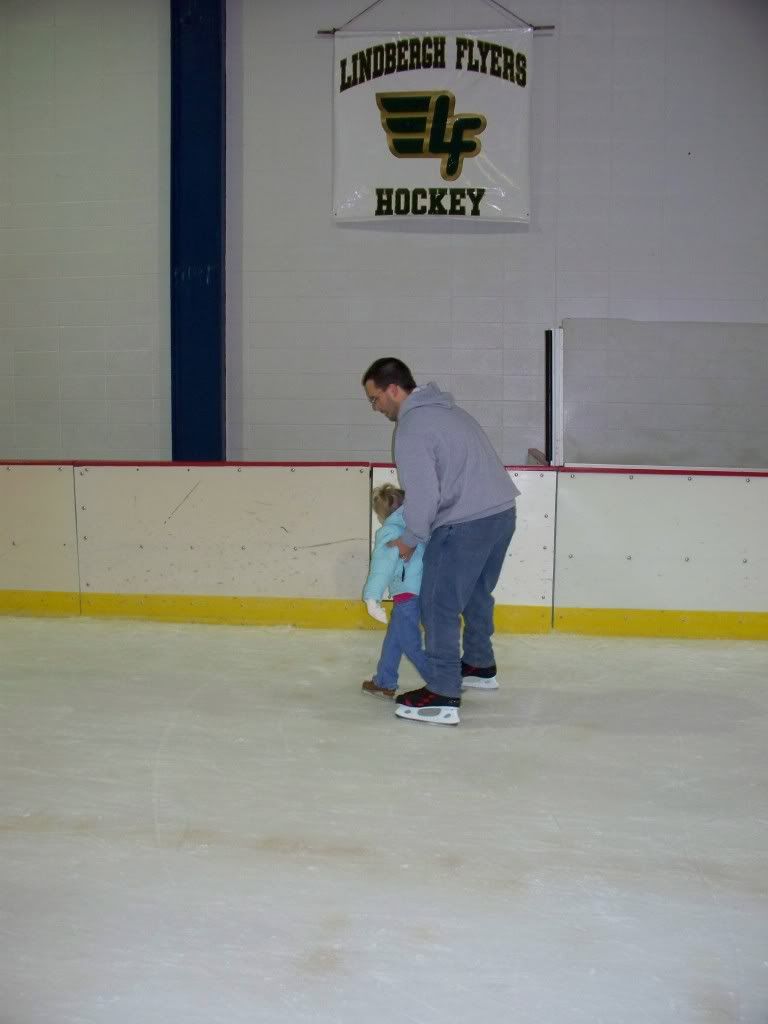 She fell many times. Most of them were in slow motion b/c we were holding onto her arms or coat. She didn't seem to mind because when she fell, she got "snow" on her pants! This is a picture of the spot she decided she was done. She sat down on the ice and told us she was ready to leave. LOL. Mike carried her back across the ice to exit.