Whenever Mike is gone on a week night, Natalie and I have "girls night" It doesn't happen that often, but we make the most of it!
Last week, we enjoyed going out to dinner together. We came back home to watch a movie, painted our nails, and then shared dessert!
I was a little surprised when Natalie picked out this color!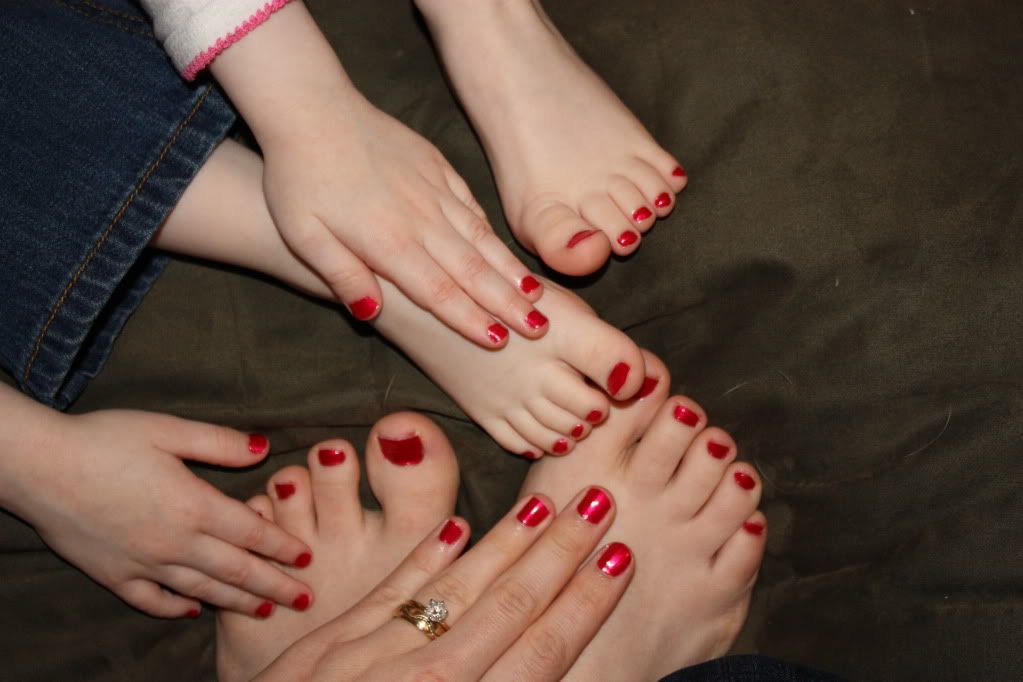 I love having a daughter! :)