The Wednesday before Halloween, our church had a festival for the families. Kind of like "trunk or treat" but with a twist. Instead of everyone being involved with handing out candy, they had specific families set up tents and hand out candy. That way most families could stay together and enjoy the evening together. It was nice...and thoughtful!
This is Natalie (
very
excited) in her Minnie costume: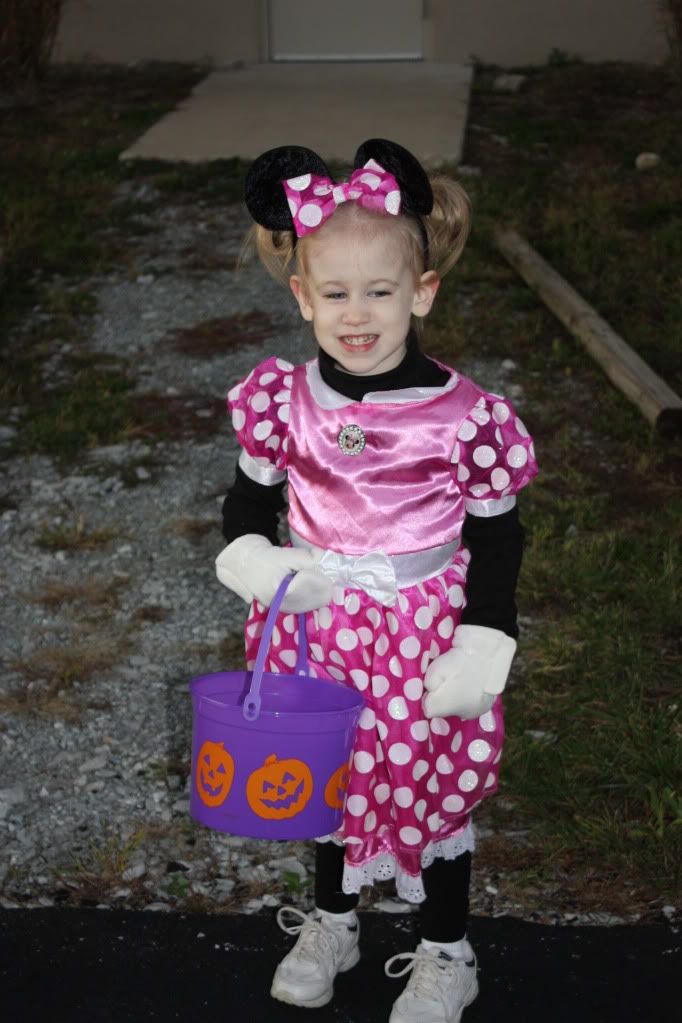 Quick pose with Monnie...maybe someday her posed smile won't look so mean. :) We're working on it!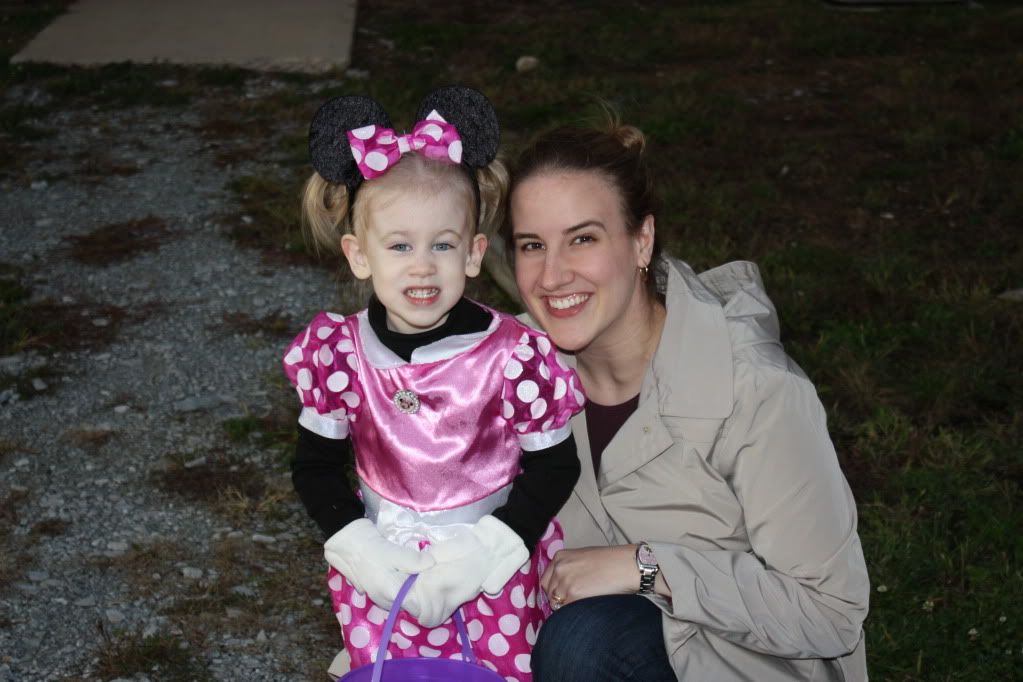 These were the tents set up: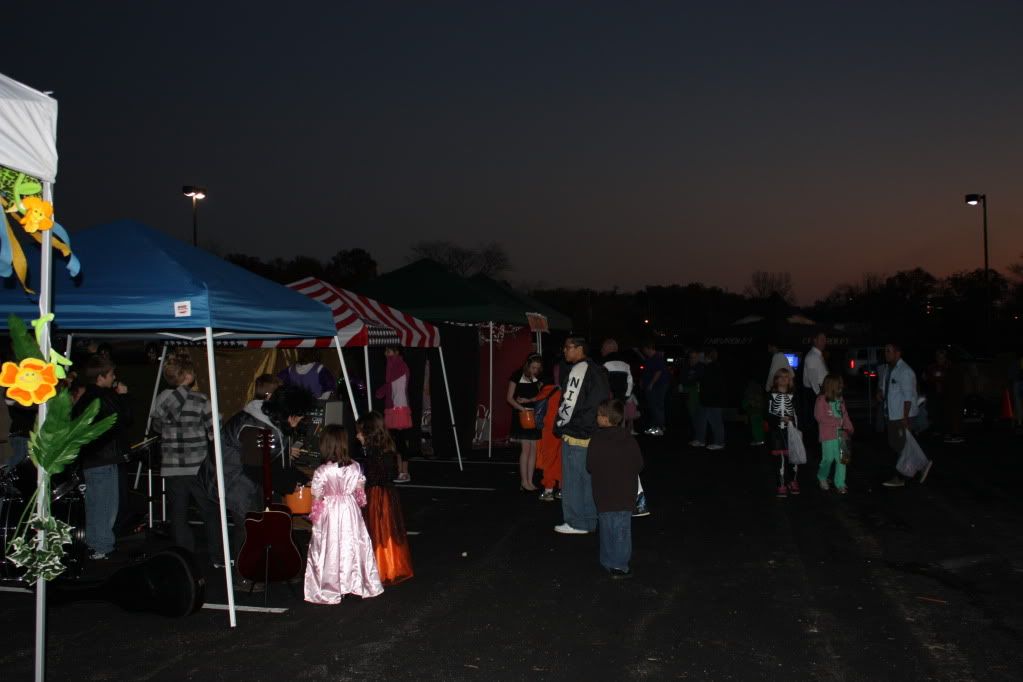 Inside, they had a maze made out of cardboard. It was DARK inside there, and I crawled through it with Natalie first. I was surprised she didn't get scared, but she did pause halfway through and tell me she was done! Once we made it out, she was excited and wanted to show Daddy...so I
blinded them
took a picture of them on their way out.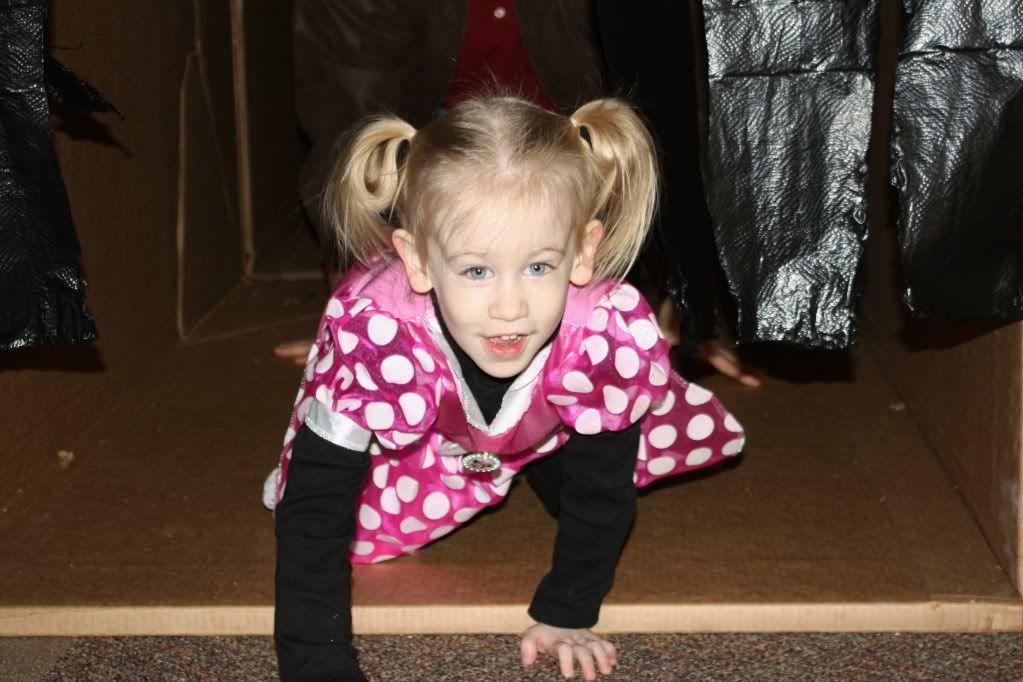 Then we made s'mores together.
After that we went on a hayride, and Natalie loved it! The kid next to me kept coughing on me (EW!) and I ended up with a cold that lasted about 5 days after that. Thanks. My little girl is a third of his age and knows to cover her mouth! Unfortunately Natalie caught my cold and is on the mend...it didn't seem as bad for her, thankfully.
Moving on! We got to decorate cookies!!!!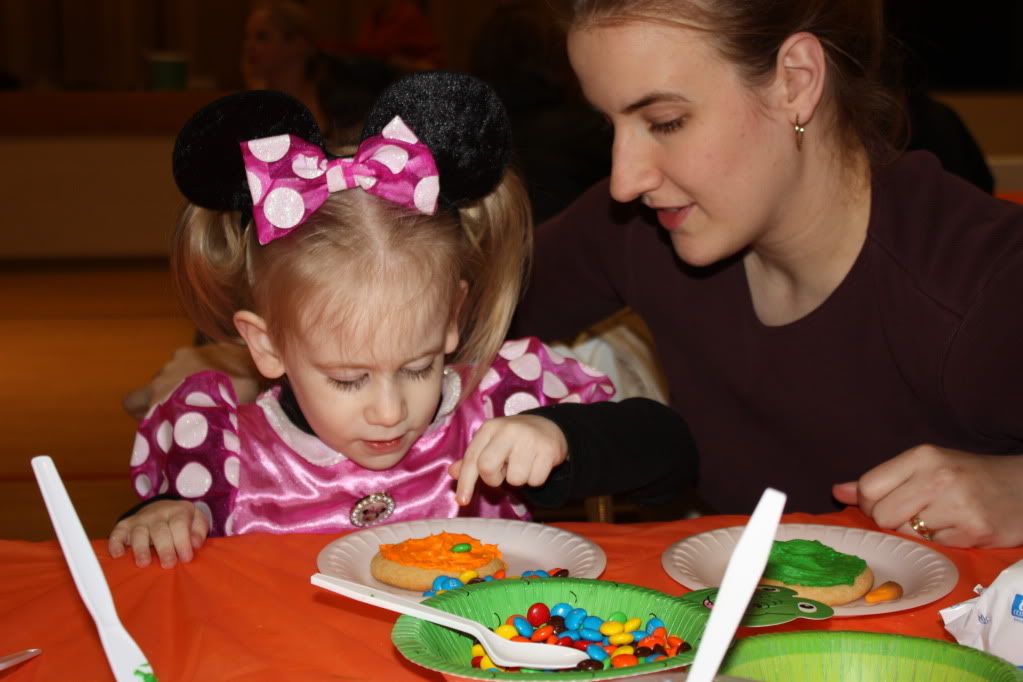 Although once she spotted the M&M's on the table, it was all over.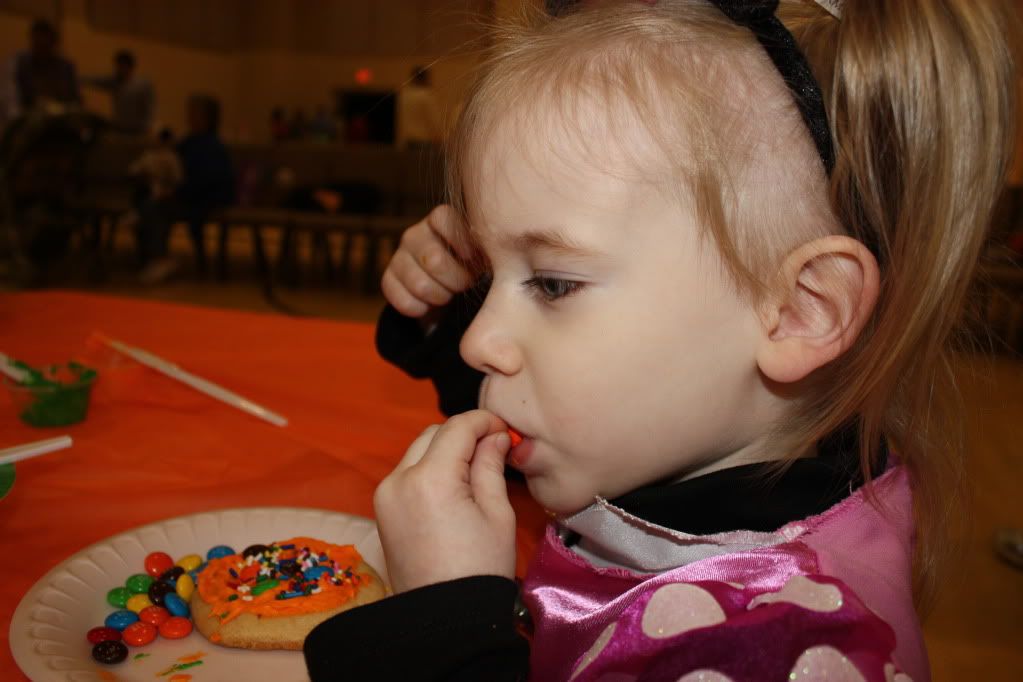 She got to find a pumpkin in a hay maze, and then we just let her run in the gym where the other kids were playing.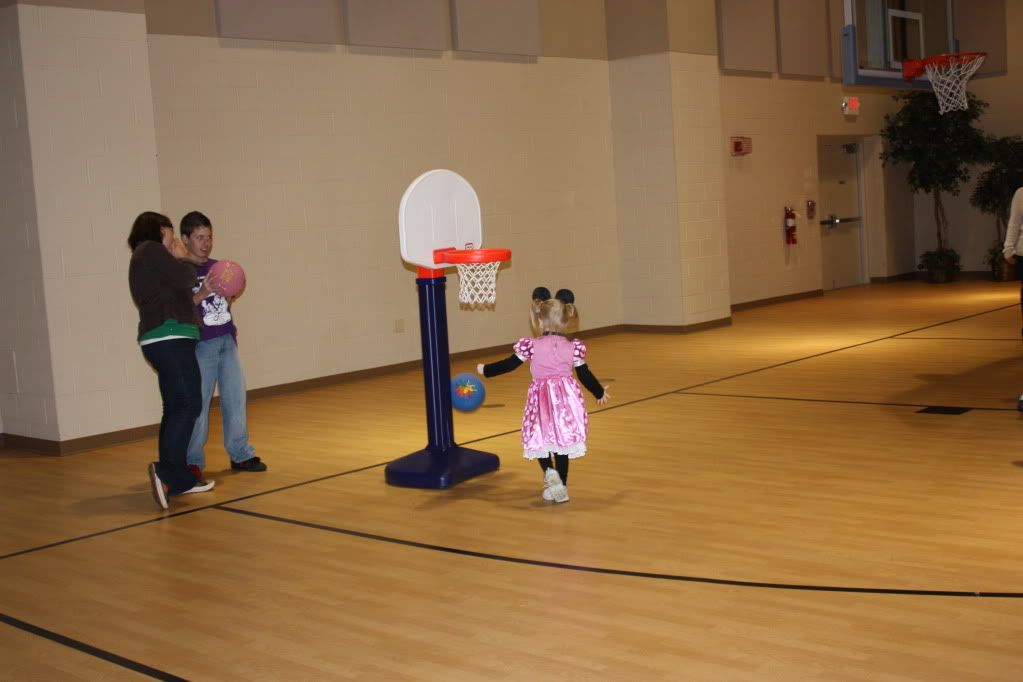 See the happiness?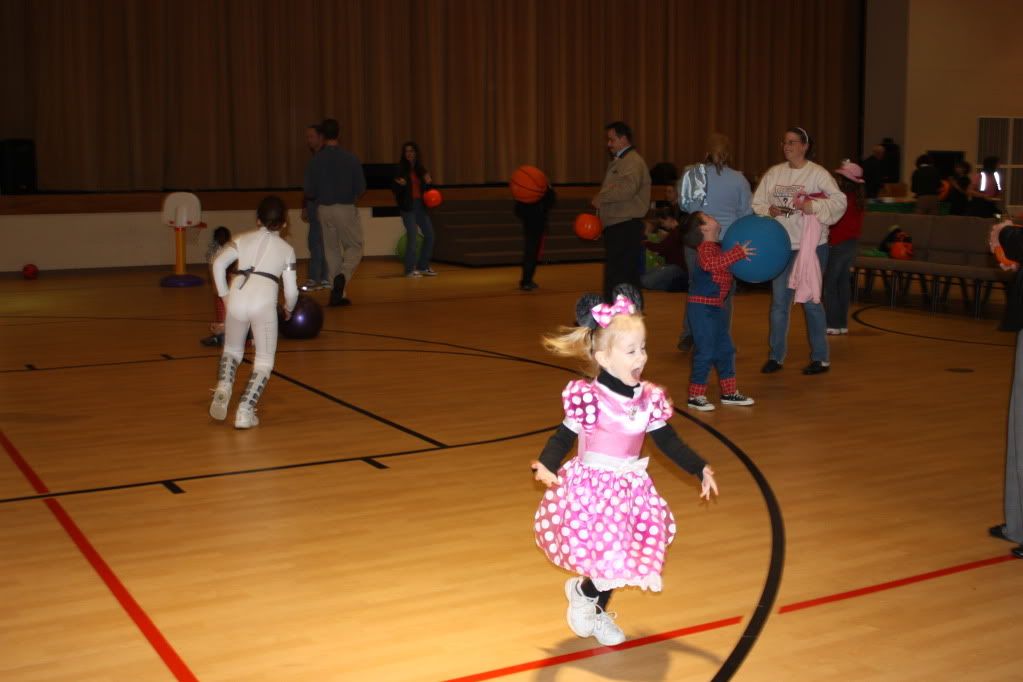 She's a cute little Minnie!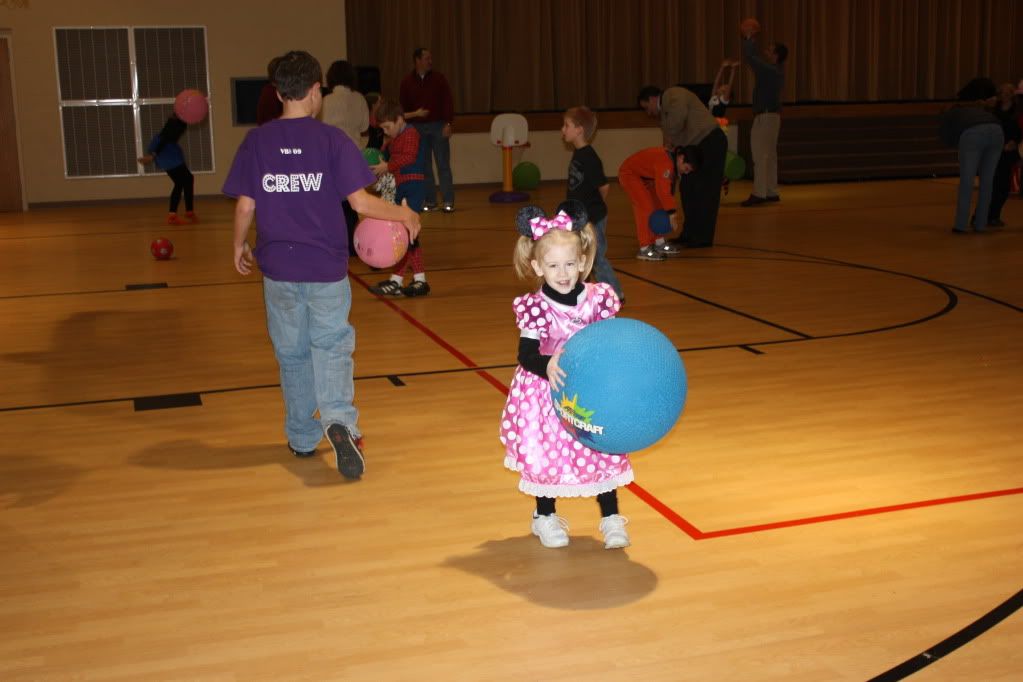 At home, letting her have some candy: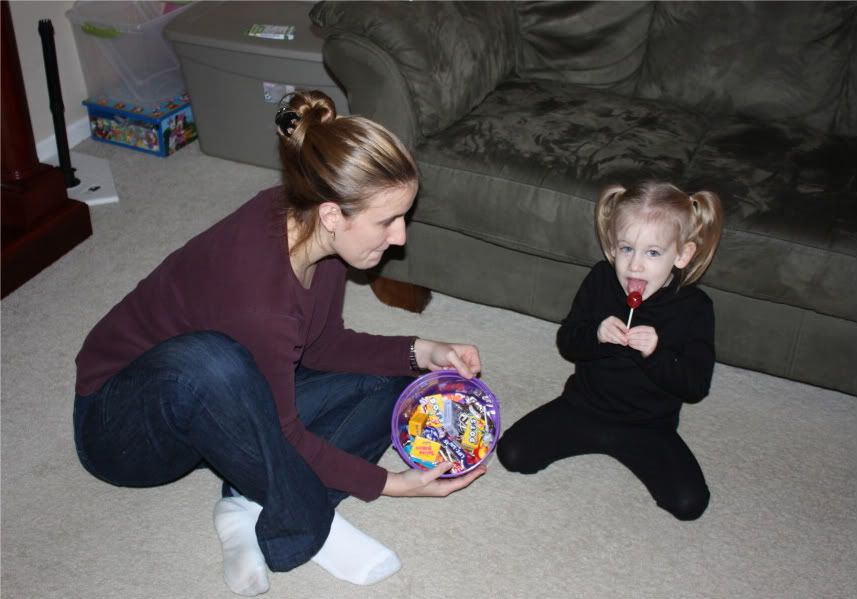 I believe this was at about 9:30 at night...and she's still full of energy!
These next couple of pictures I captured very quickly. Cole was sniffing her candy, and she jerked it away from him, scolding him. The look on his face is priceless!