Natalie is showing off her artwork. I think it's pretty good...all the major parts are there!
The rest are pictures from our latest trip to my parents house (a couple weeks ago)
Making funny faces while waiting for MawMaw: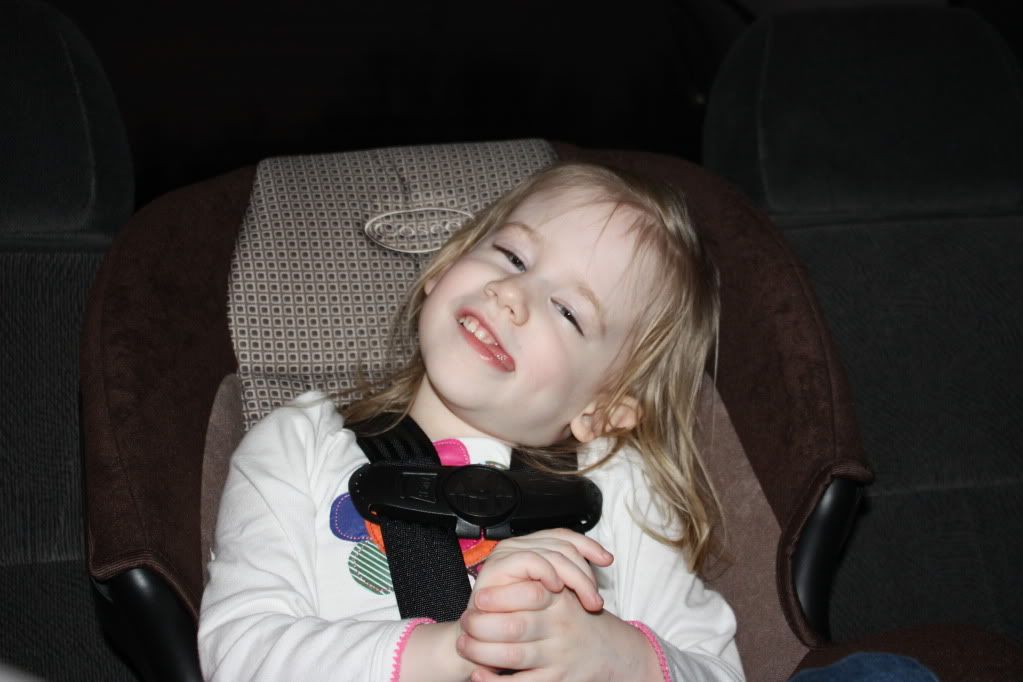 Natalie decided to use a little bucket to collect leaves and dump them in a pile elsewhere. I'm glad she got distracted by something else...we could have been there all night!!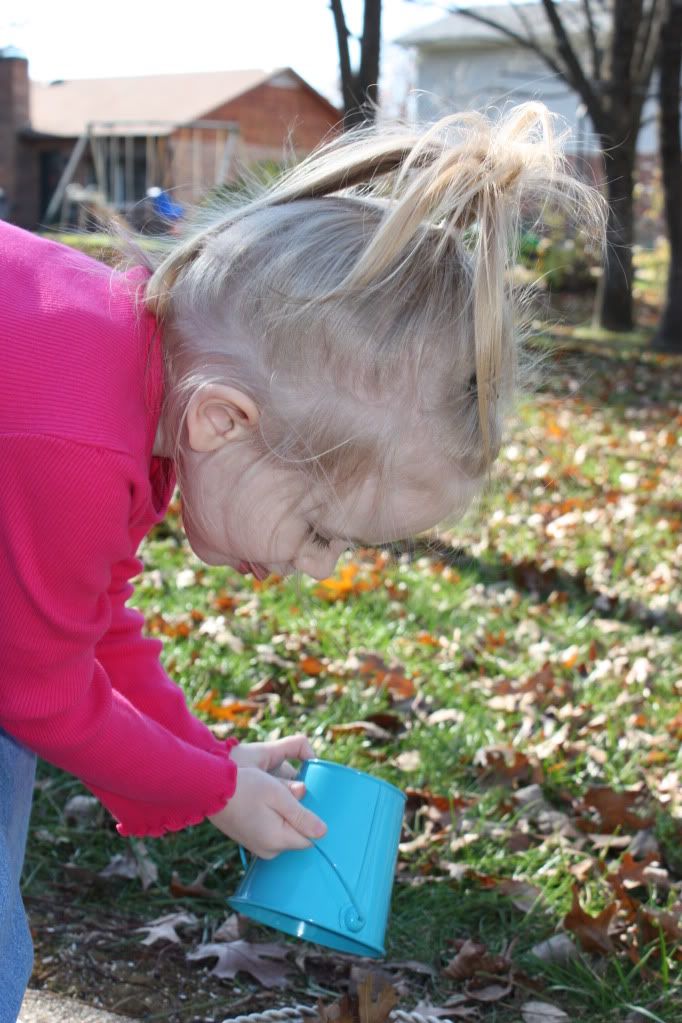 Before we went to MawMaw and PawPaw house, she asked if we could take Aladdin with us (her new favorite movie) she wanted to share it with them. During a "scary" part, she snuggled up next to PawPaw and stayed there for quite a while. (notice the book on the sofa as well...)