This past Saturday we took Natalie to a pumpkin patch and invited Nani and Pop to join us. Not only did they have pumpkins, but they also had a big playground, complete with jungle gyms, inflatable slides, and corn maze. I love finding places that are geared toward family and smaller children!
Here is a picture of the farm:
The first thing we got to see were chickens. They also had a turkey there, and when it "gobbled" Natalie would laugh:
This is Natalie's first pony ride.
Daddy walked around with her:
When MawMaw asked her later, "Natalie did you get to ride a pony!?" Natalie responded, "Yes. He smelled." LOL!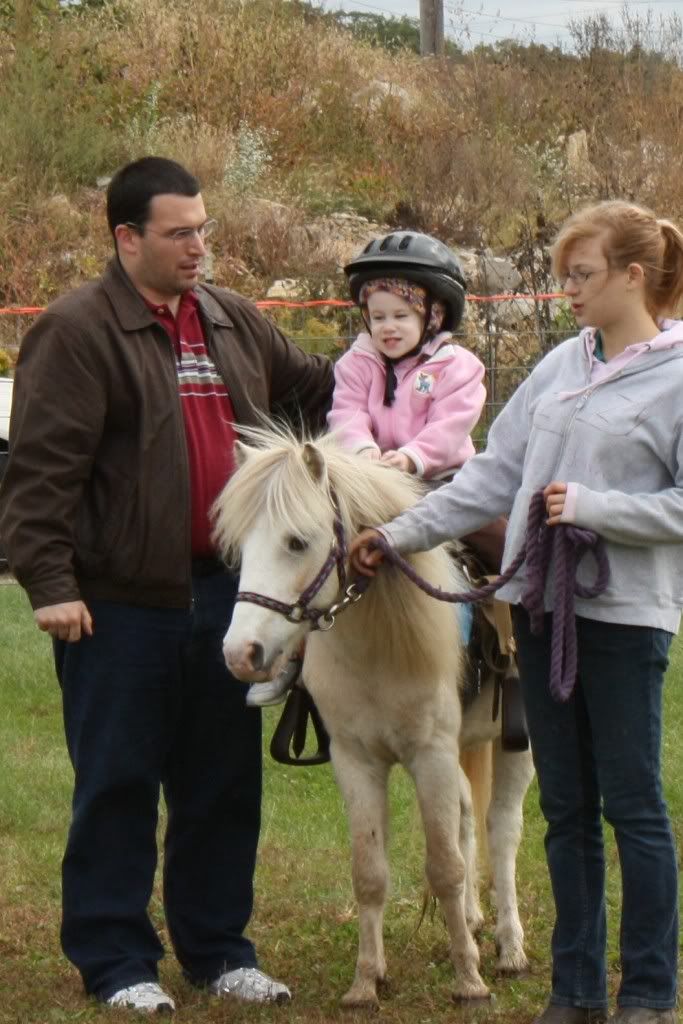 Natalie got to pet "Frosty"
Next stop was the HUGE jungle gym! Natalie loved this!!
She climbed these steps
many
times!
You might have noticed we are quite bundled in these pictures. It was
COLD
that morning! I am so glad I took the extra time to dig out some of our winter gear.
Our next adventure of the morning was the hayride!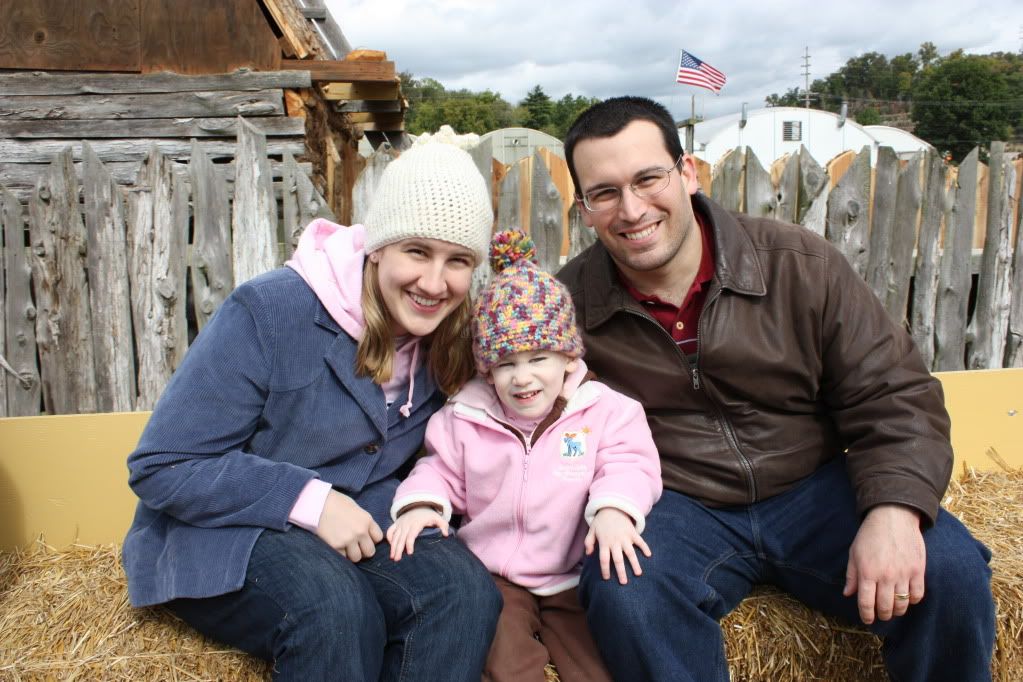 Nani and Pop joined us! Mike already paid for the tickets before he remembered it probably wouldn't be good for Nani's shoulder. Sorry Nani--thanks for joining us anyway. :)
Guess what she's about to do...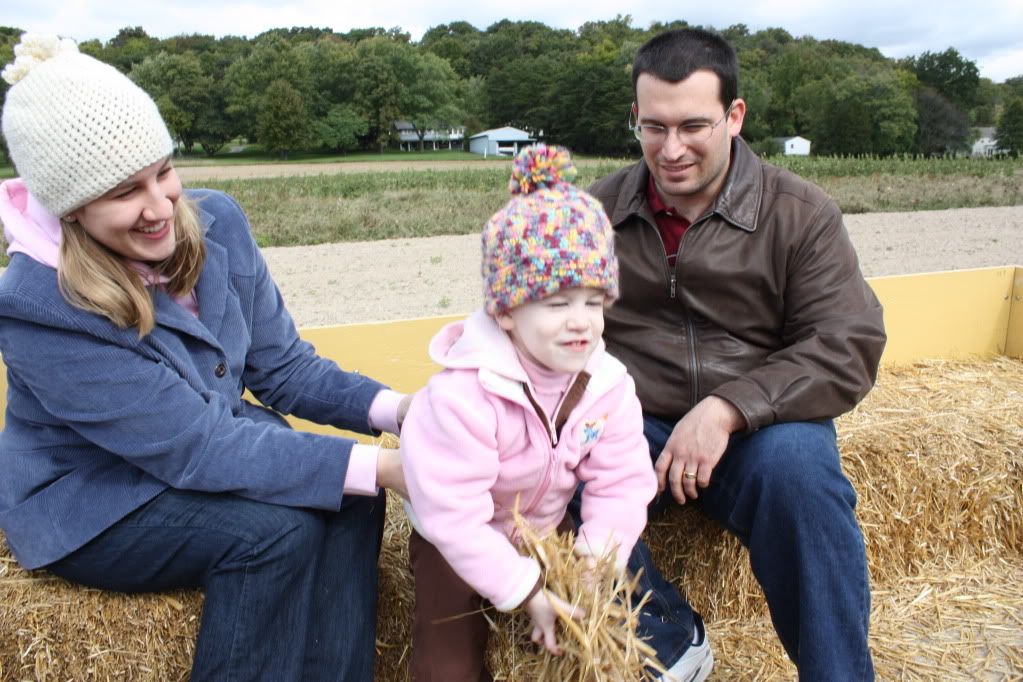 Yep! This is what she enjoyed most about the hayride...throwing the hay! ALL of our clothes were covered with it by the time the ride was over! :) Of course, Pop wouldn't dare encourage her by throwing it back...not him!! :) LOL
Love this little profile picture:
This is a barn that was on the property of the farm. It was beautiful! Not a word I would usually use to describe a
barn
, but it looked perfect. Something out of a painting:
Natalie spreading the
hay
love:
I have about 20 more pictures from the hay ride that I'm not going to post. They took us around the property and showed us all the crops, then all the Disney character displays. When we passed Mickey Mouse clubhouse, we had to hang onto Natalie to keep her into the wagon with us! We also got to "princess wave" to Snow White.
Our next stop was to the inflatable slides:
She was cracking us up because she wasn't just sliding down, she was bouncing her way down!
My jack-o-lanterns...my husband is the best sport ever: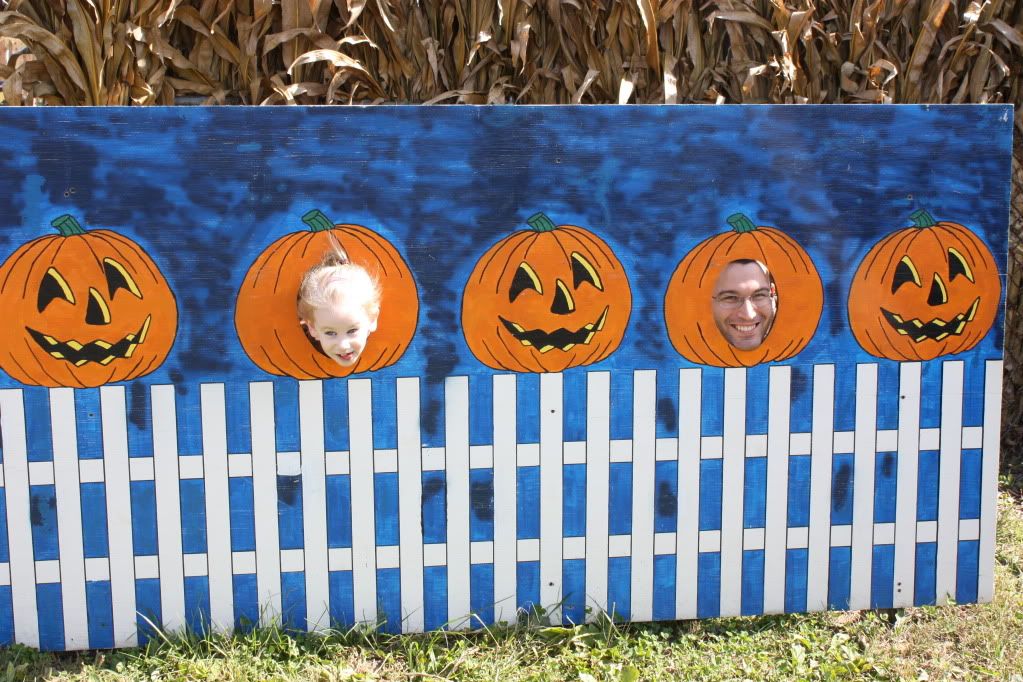 Our blue-eyed girl on the giant pumpkins:
Our pumpkin picks: