It occurred to me that I forgot to write about my favorite day. This was back in September when Mike's grandparents were visiting. The place we wanted to visit during the day was closed, so I suggested we go fly a kite because it was so windy outside. It was a perfect evening outing. We headed out to a local park as Natalie sang "Lets Go Fly a Kite" at the top of her lungs with Pop.
Natalie and I flying the kite. Mike and Pop ready to catch just in case the wind stopped.
I love this dimpled girl!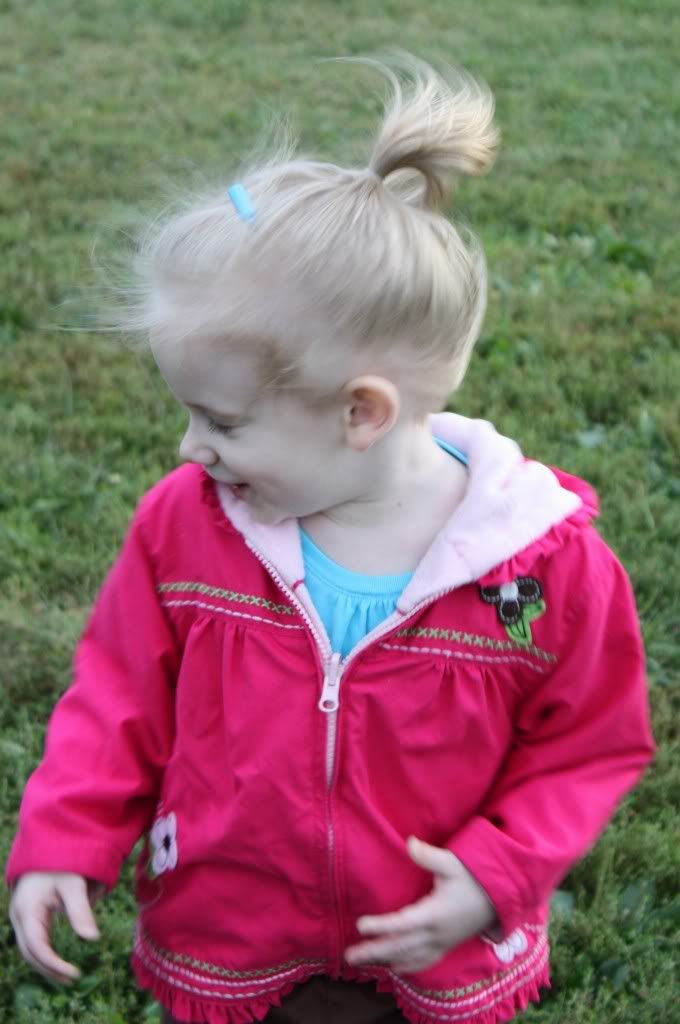 Our pretty kite: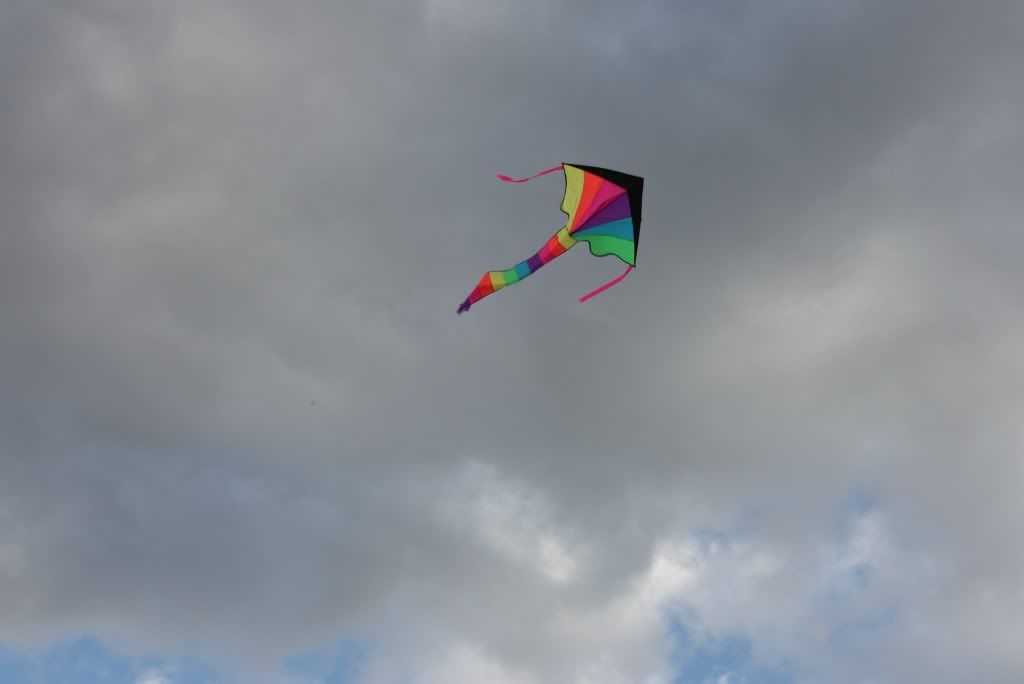 Natalie's interest in kite flying didn't last long. I'm glad Mike brought along the soccer ball!
When Natalie was done with the kite, Grandpa picked it back up and enjoyed flying it. Apparently he used to do this a lot when he was a kid.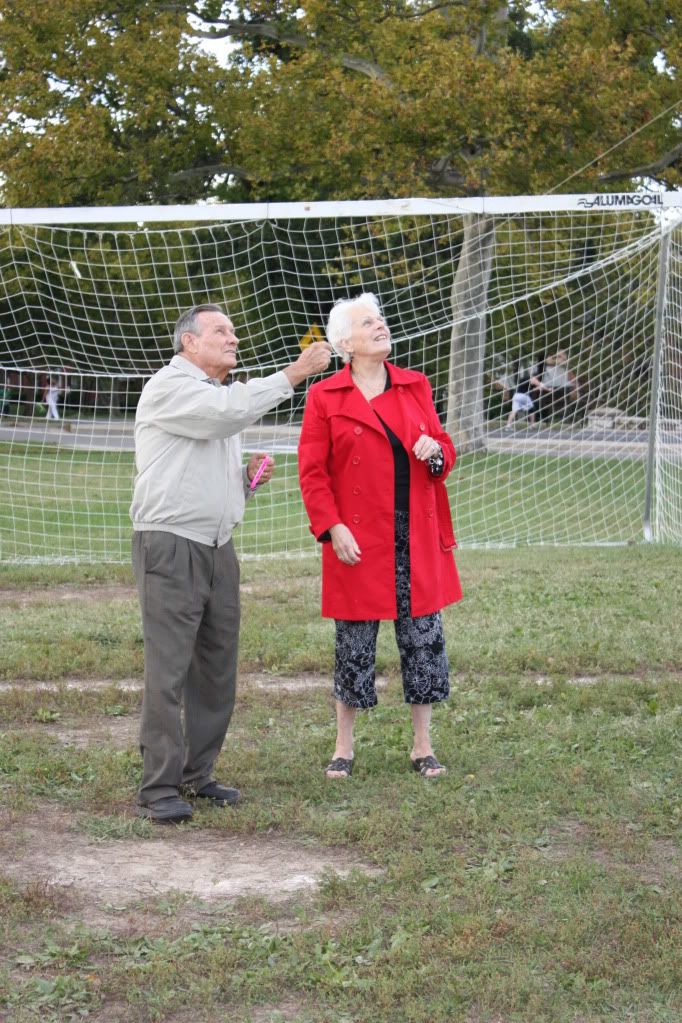 Natalie would stand two feet away from the net, kick the ball in, and then throw her hands up in the air, yelling "GOOOOOAAALLL!!!!" :)
Natalie's great grandparents. When she lists off everyone in her best-friend-list, they are always included.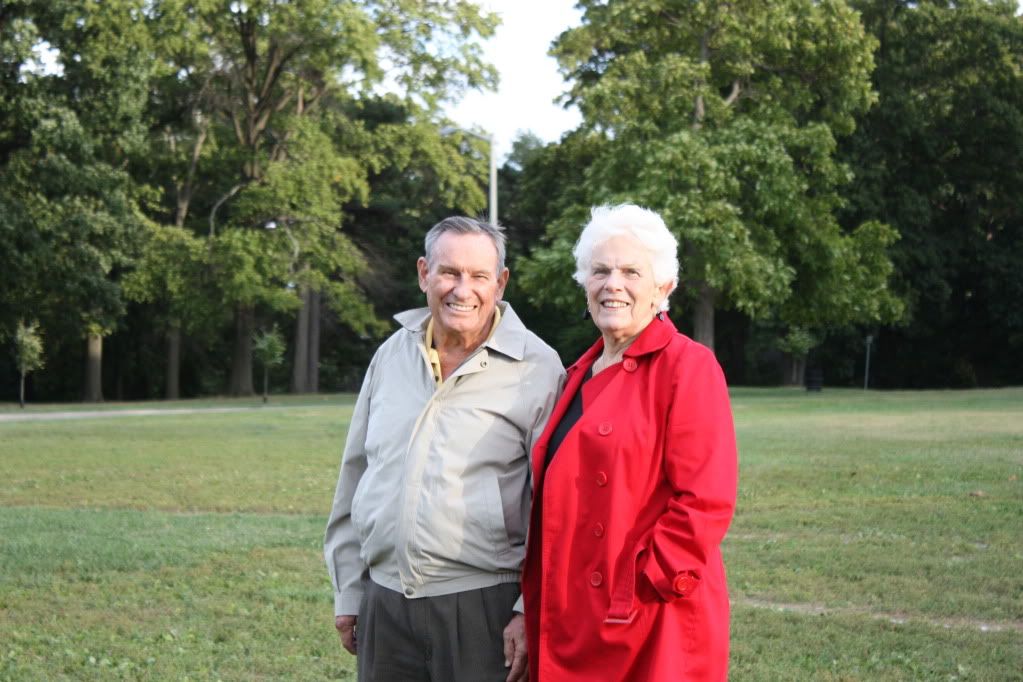 Kicking the ball around: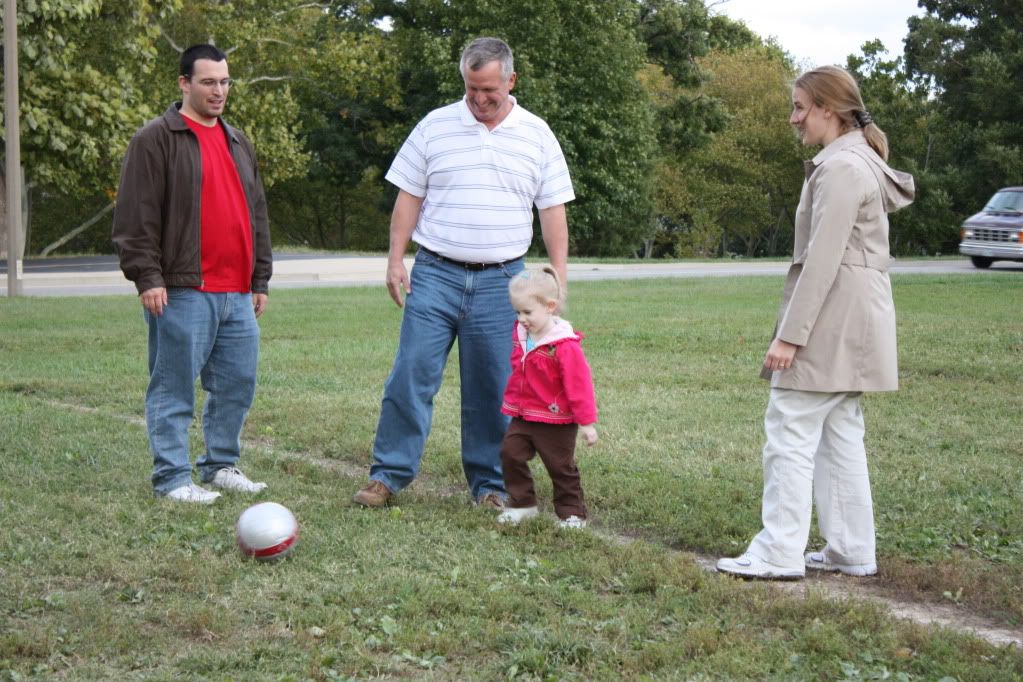 Nani gets sweet hugs: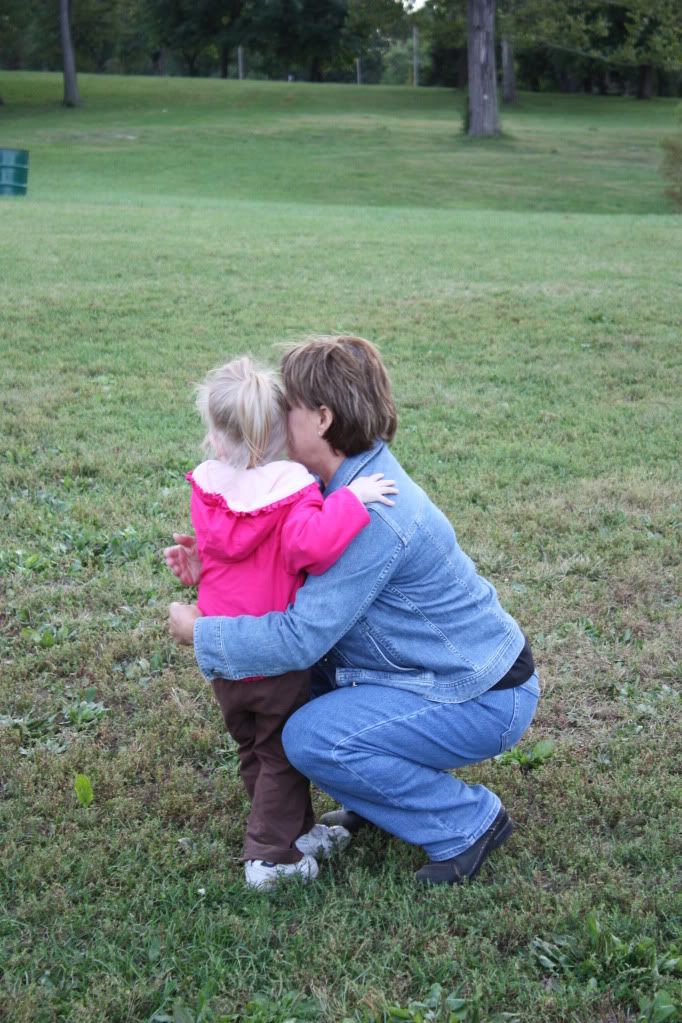 Running with Pop: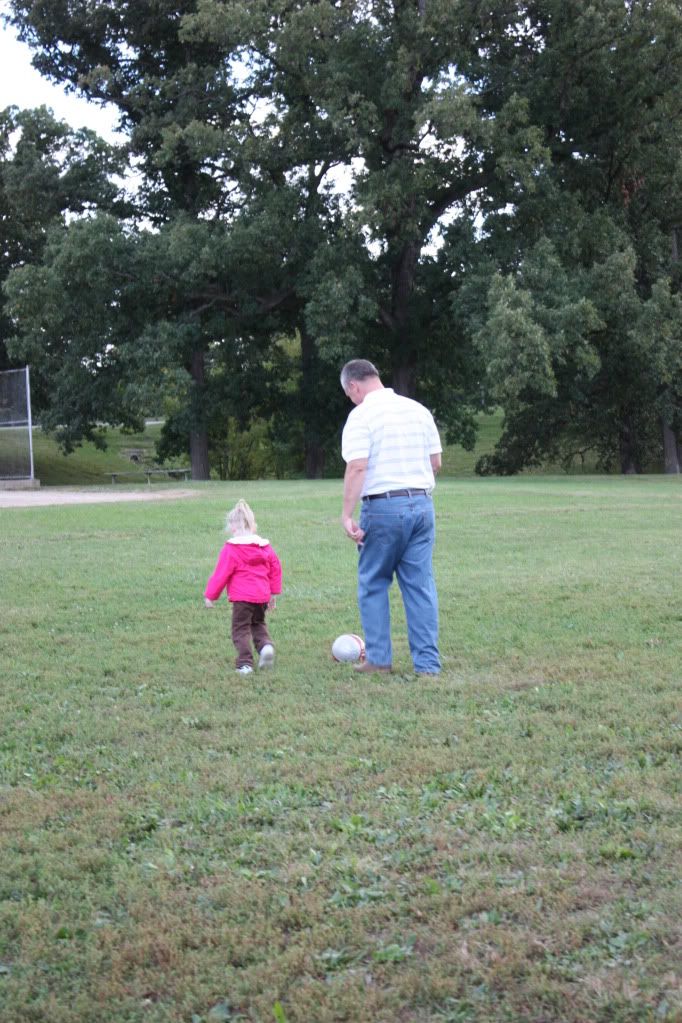 4 generations: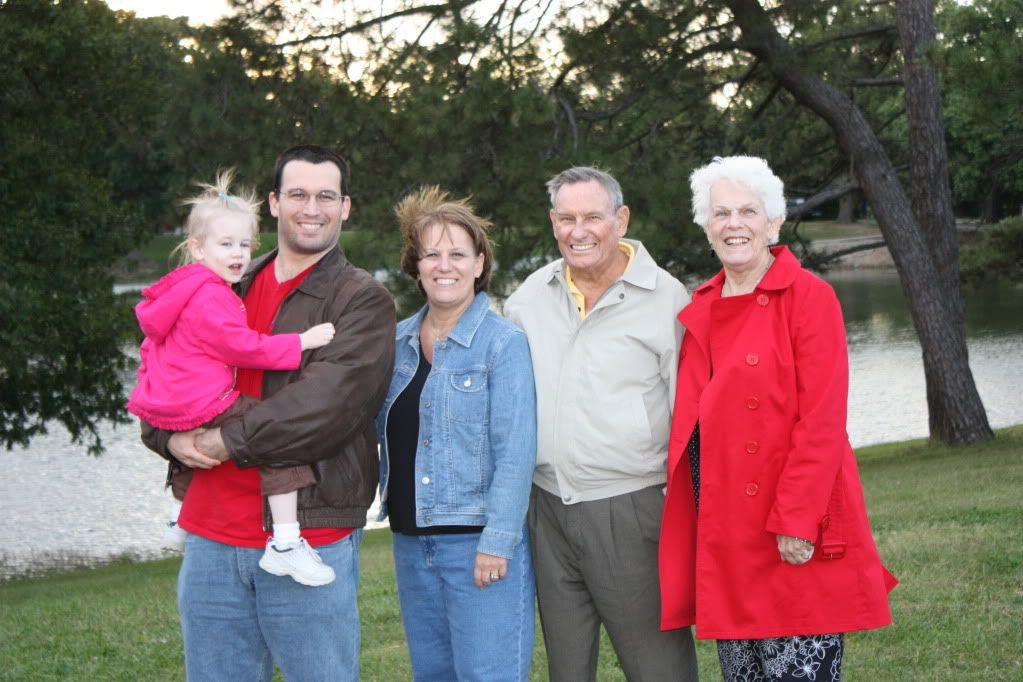 Quick pic: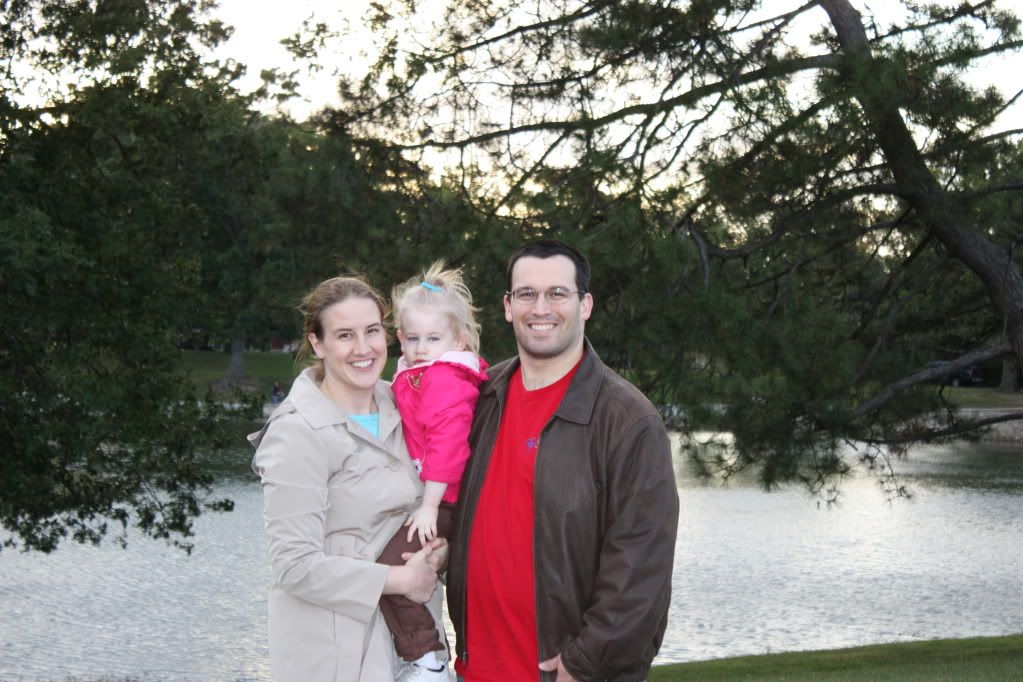 Natalie with Nani and Pop: