We toured the basilica here a couple weeks ago. I had always wanted to see it, and I'm glad I have. It's beautiful and I can appreciate the architecture and artwork of the mosaics inside. Although I was very bothered by the millions and millions of dollars that were invested into this cathedral. I strongly feel that money could have been used elsewhere caring for others...instead of a
building
. Personal opinion. I'll stop there. :)
Nobody could deny the beauty of it. This is a picture looking at the back of the church (from half way down the aisle) Our tour guide said it could comfortably hold 1800-1900 people.
A picture from the outside: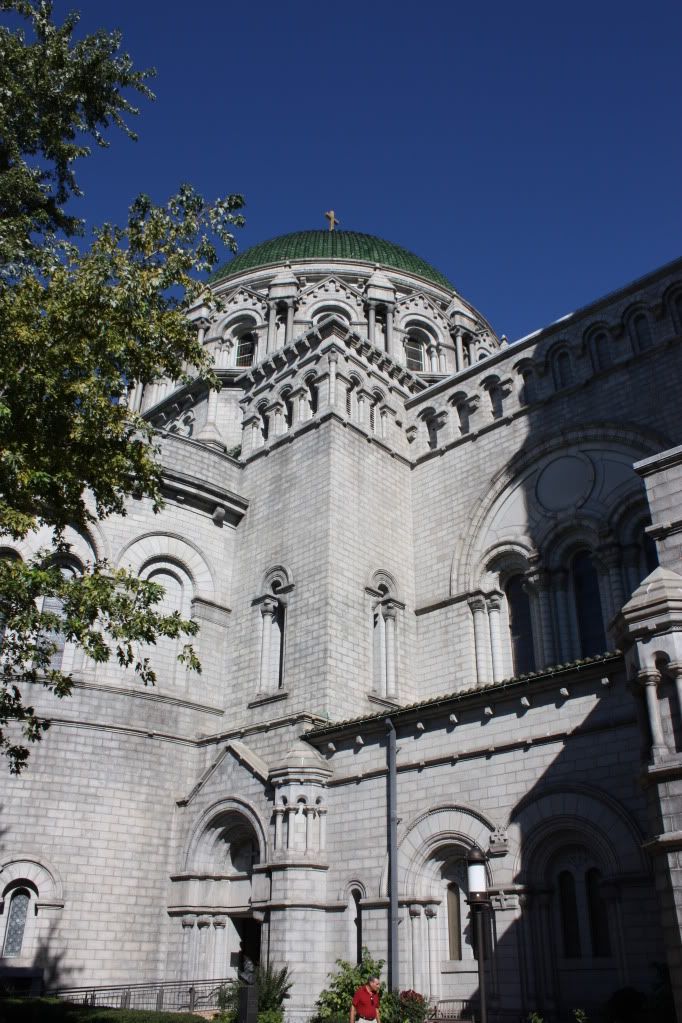 Natalie was so well behaved (even without a nap) and after the tour, we had fun playing outside. She was curious about a worm we found: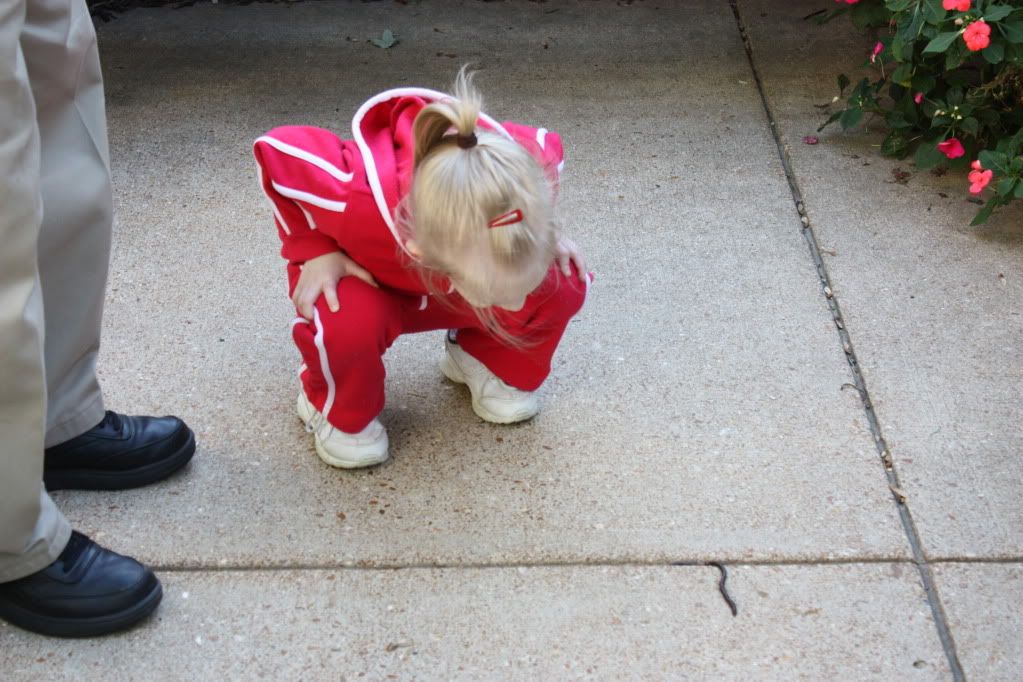 Grandpa picked it up and put it on a brochure we had so she could see it better: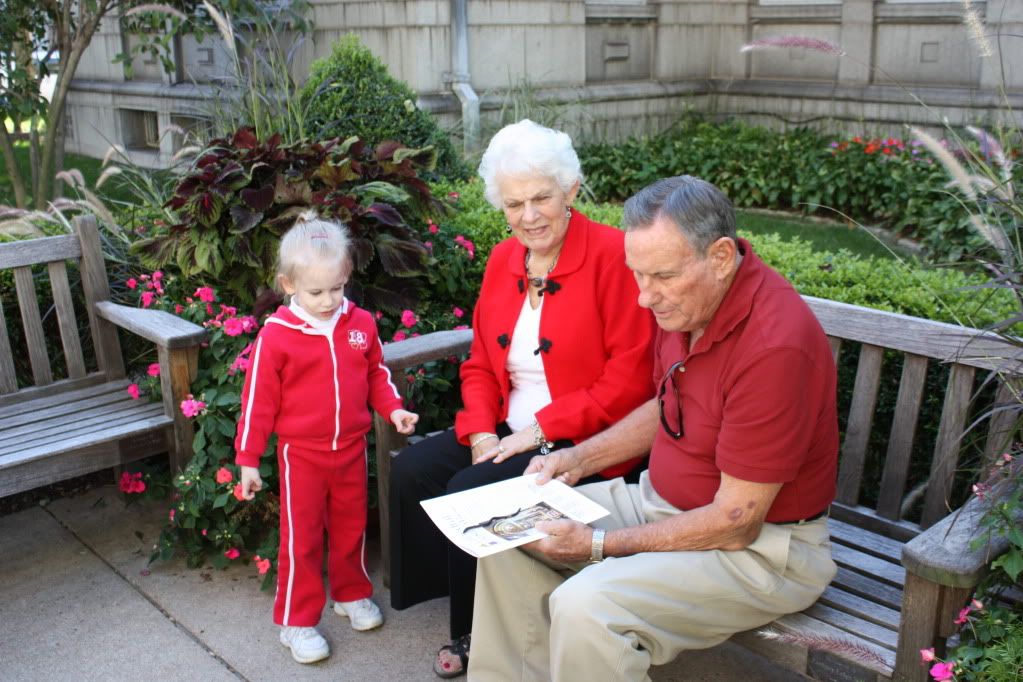 Notice that Grandma has left the scene! :) Not a fan of worms, apparently. :)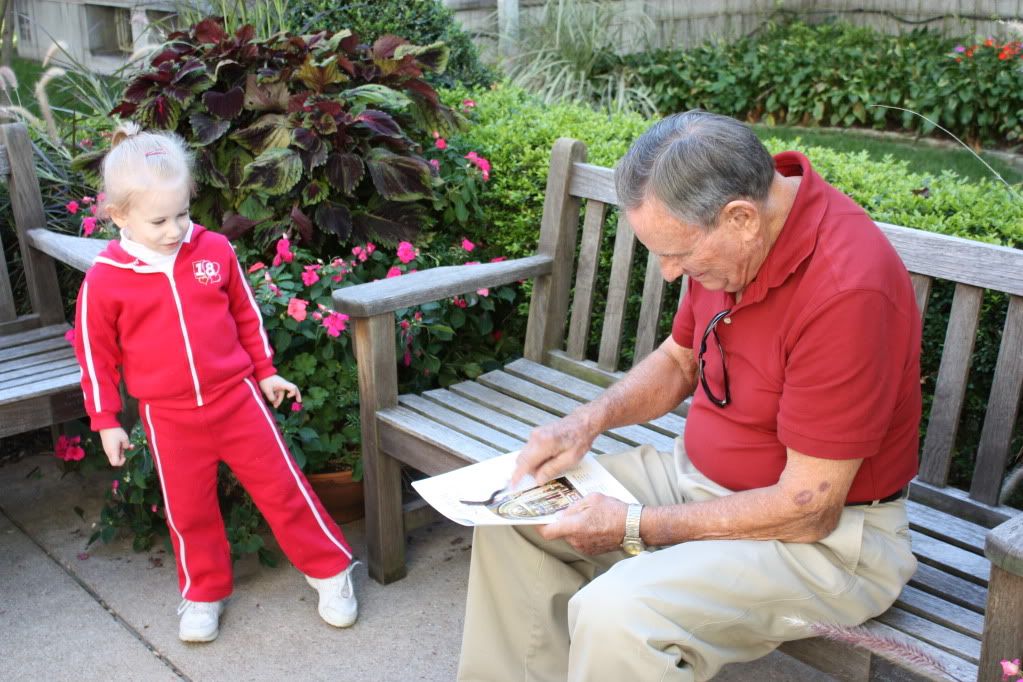 Natalie helped release our new worm-friend back into some soil: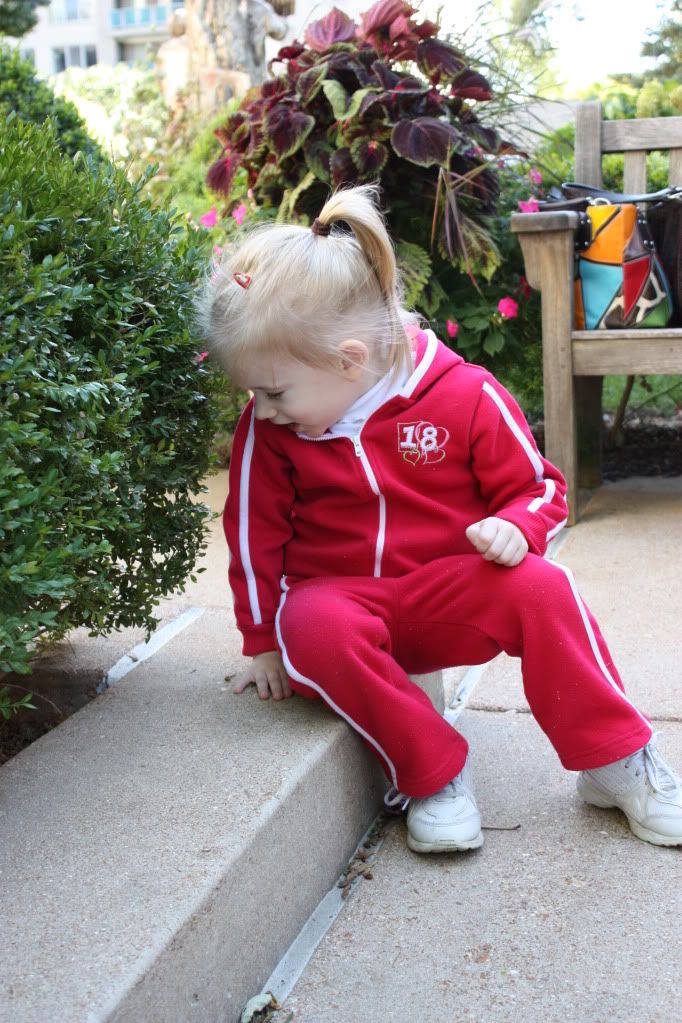 I just love this picture. Her facial expression is so funny (tired) but she's sitting so cute:
Sitting with Grandma and Grandpa: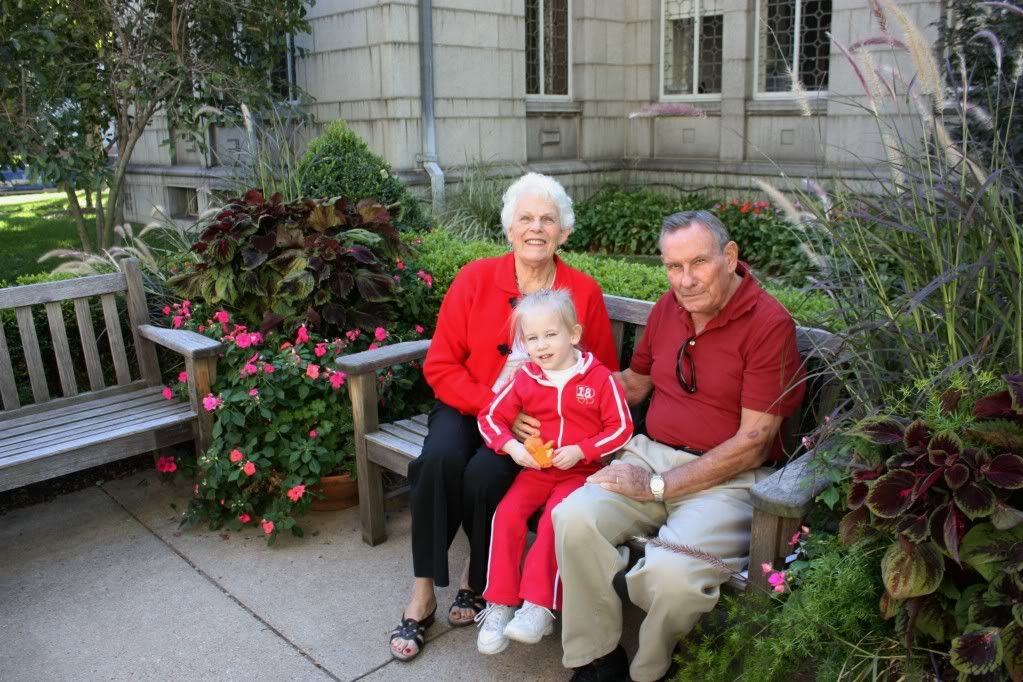 This was our last visit with the grandparents for this trip. They are now safely back home. I am grateful we got to spend almost every day with them while they were here.