Natalie has started eating very well for us at dinner. How? We bribe her with chocolate ice cream. *no shame* It works, and she's
finally
gaining weight! This is a picture I took of her enjoying her reward: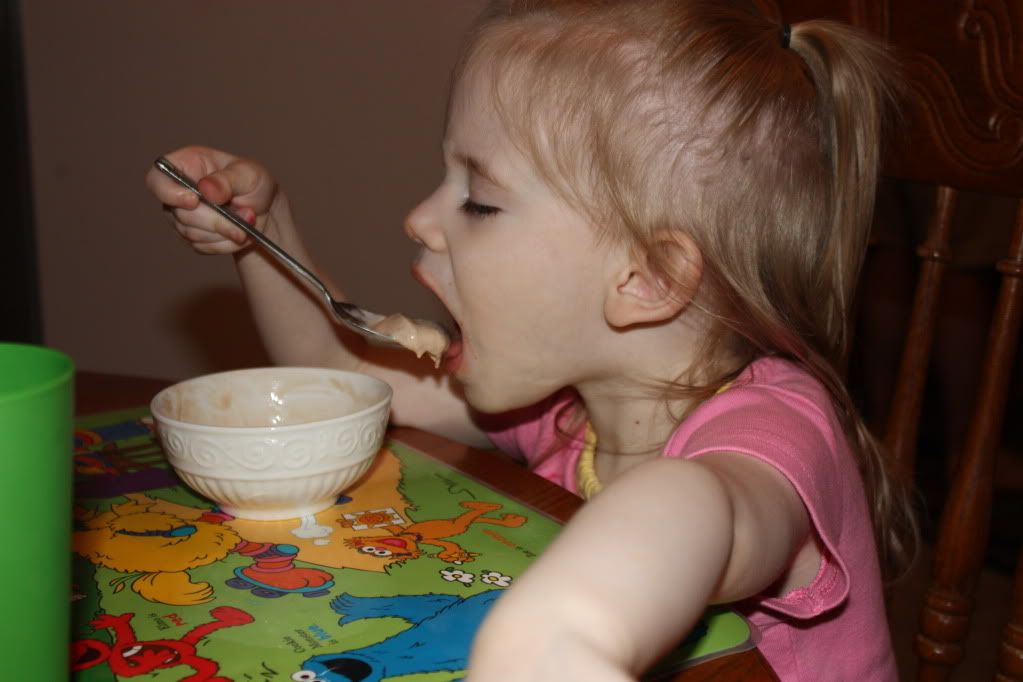 This is what Mike walks upstairs to every morning when he comes home. (Notice she's in Christmas jammies...in August)
Natalie latest interest is helping me with the laundry: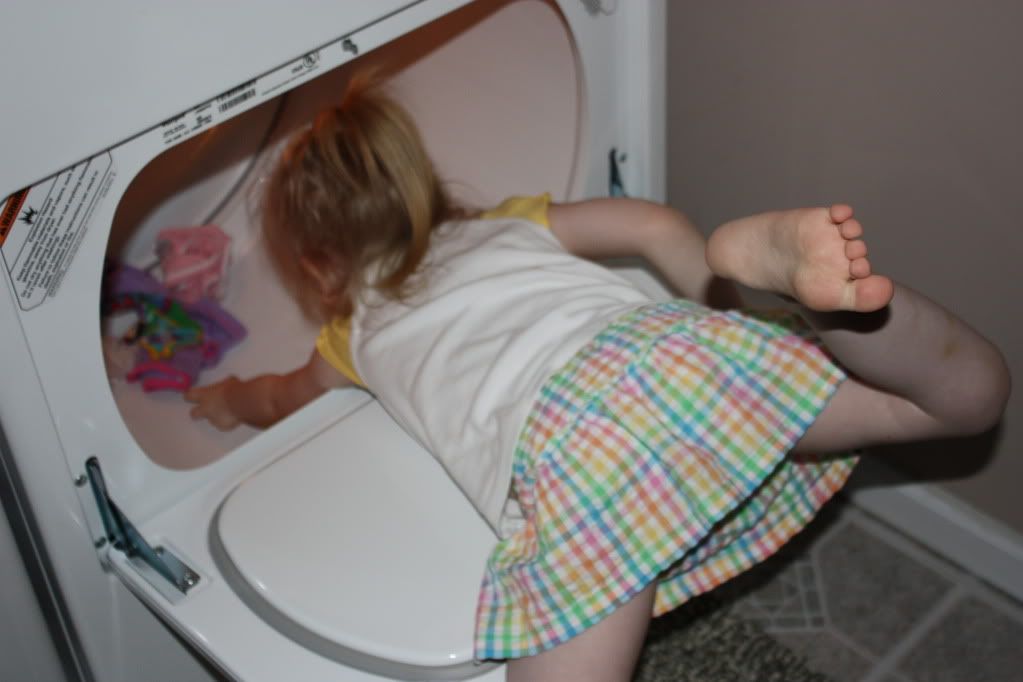 This had me in fits of laughter: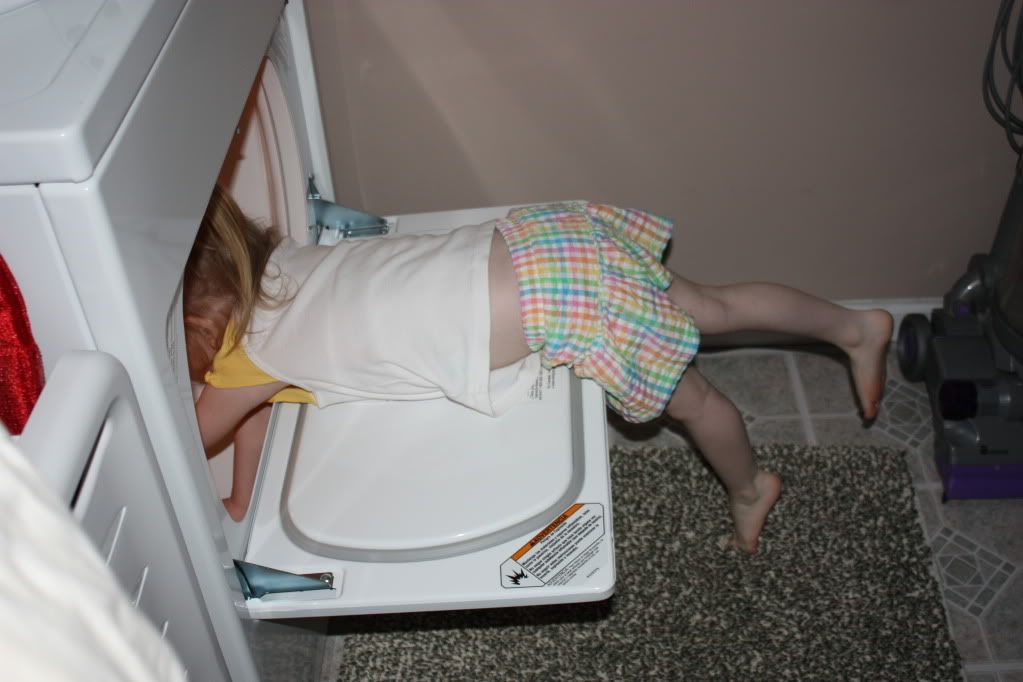 ...and it kept getting better!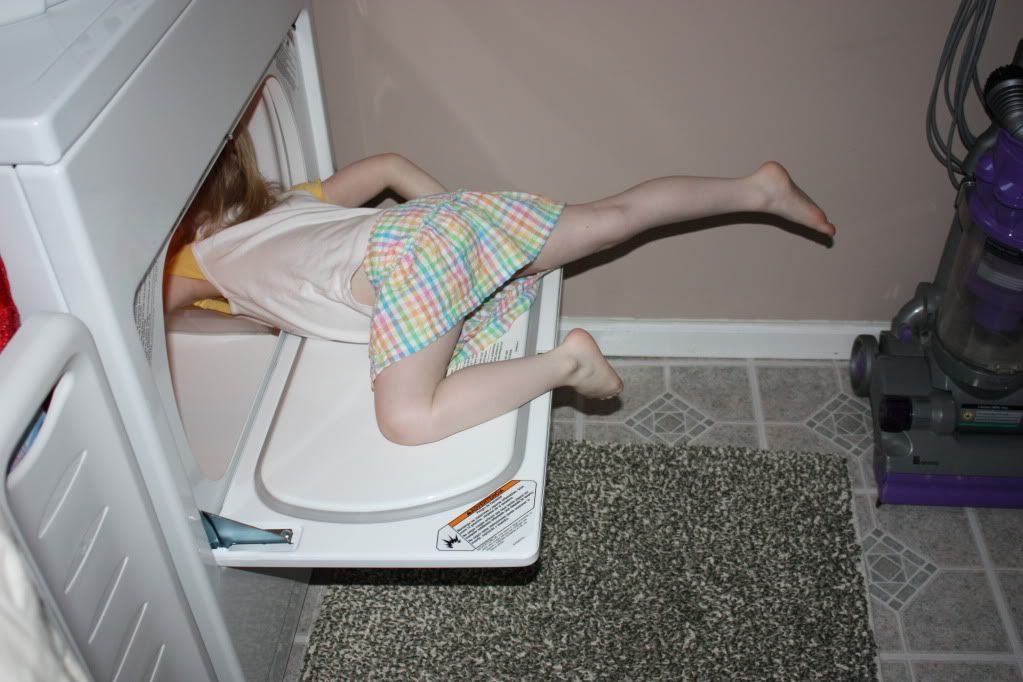 She was also happy that she got to have "mickey mouse" bread with dinner tonight.