Our trip there was a little longer than expected, but Natalie did wonderfully, and we didn't even need any entertainment until after hour 4 on the road.
We got to Emily and Scott's late Friday afternoon. (Emily and I have been friends since 7th grade...that's 15 years now) Scott and Mike went to get charcoal for the grill, so Natalie and I went swimming with Emily. It was so warm outside, and the pool water was perfect! I think Natalie swam for at least an hour. We got out and dried off, just for me to realize I hadn't taken a single picture! Argh! I wanted to be documenting all the things on this long-awaited trip!
Erin, Roger, and Aiden joined us for dinner. (Erin and I have known each other since our freshman year of college. We lived on the same floor for 2 years, and have kept in close contact ever since) Aiden is only 6.5 months older than Natalie. They got along very well and kept each other entertained throughout the evening. In fact, we often caught them hugging or holding hands. It was precious.
This is Erin with Natalie and Aiden:
Erin, Emily, and I sat outside most of the night talking. The kiddos played with bubble blowers and sidewalk chalk (a gift from Emily) the entire time. I was shocked at how long they were entertained. After we ate, the guys came outside and joined us. We were all attacked by bubbles. Great night!
Roger and Mike: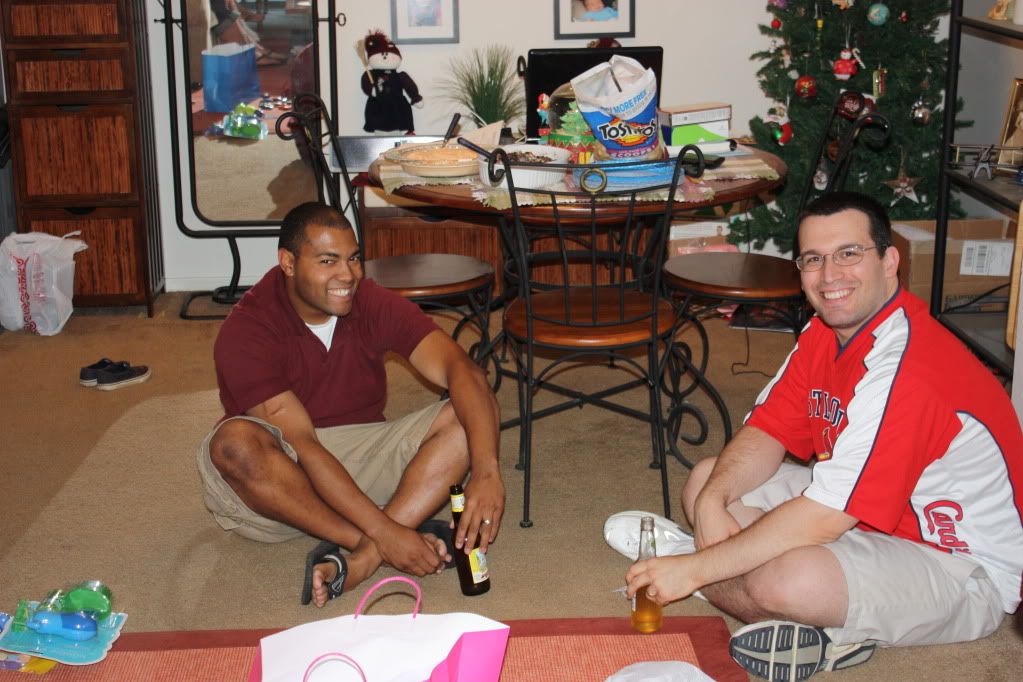 Natalie and Emily playing in the mirror:
Aiden and Natalie: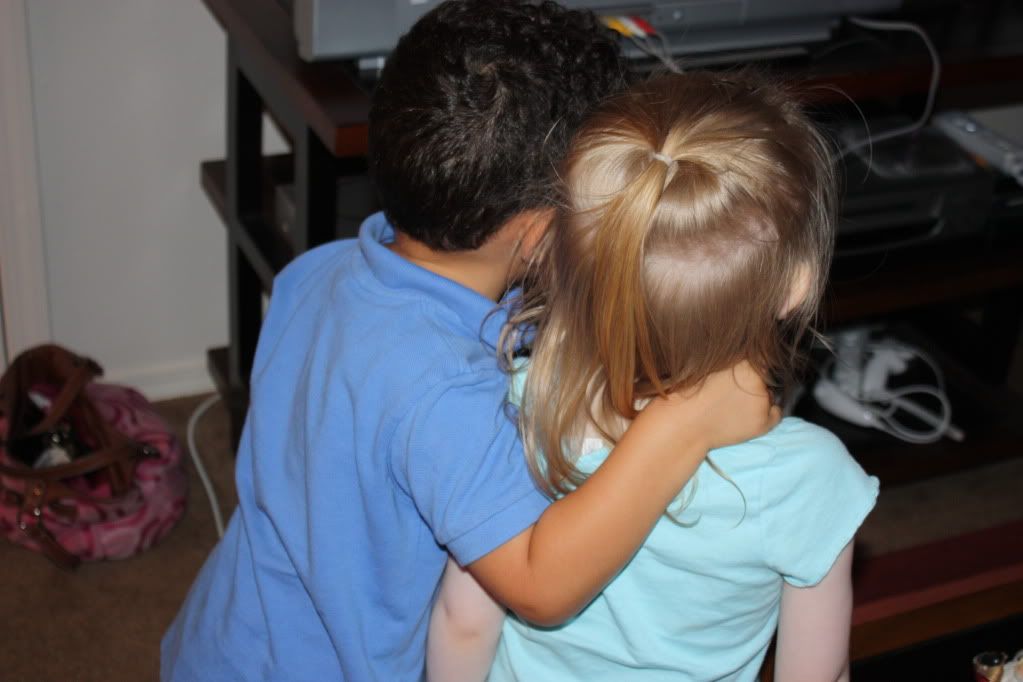 Hugging: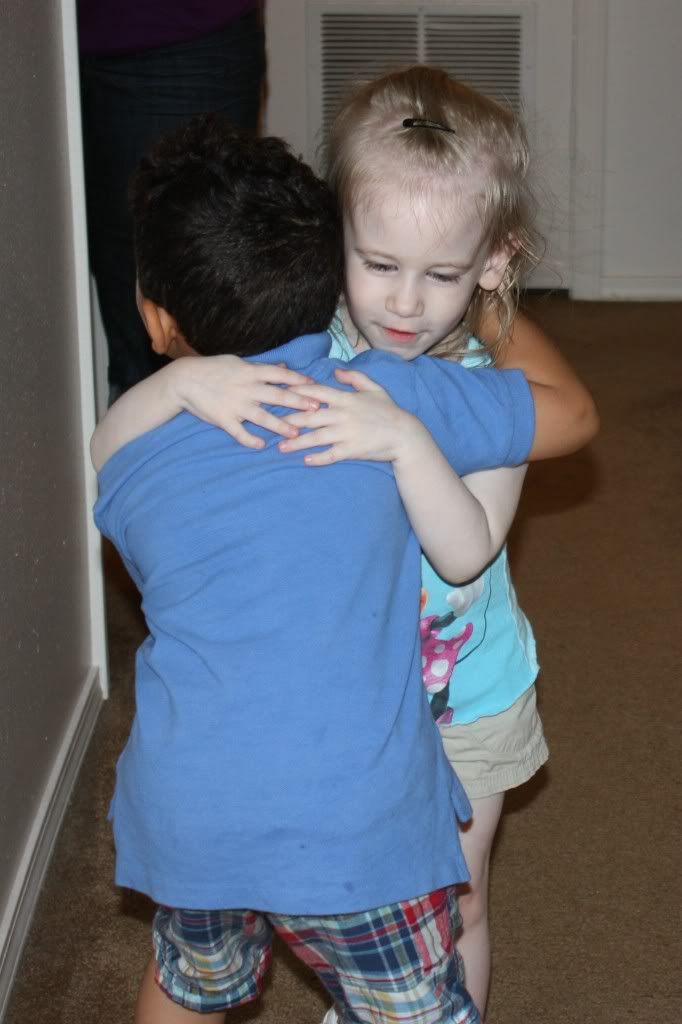 We got to our hotel late Friday night. Considering Natalie traveled with us all day, swam for an hour, no nap, and played late, she was sound asleep very quickly! We were proud of how well behaved she was-and always is!
Saturday afternoon, Mike and Scott played golf. Emily, Natalie, and I ran errands together and did a little bit of shopping. That evening, we found a babysitter for Natalie (someone we know well and trust) and met up at the ballpark for a fun grown up evening!
Here are the guys (Mike, Roger, and Scott):
The girls (Emily, Erin, Me, and Mindy):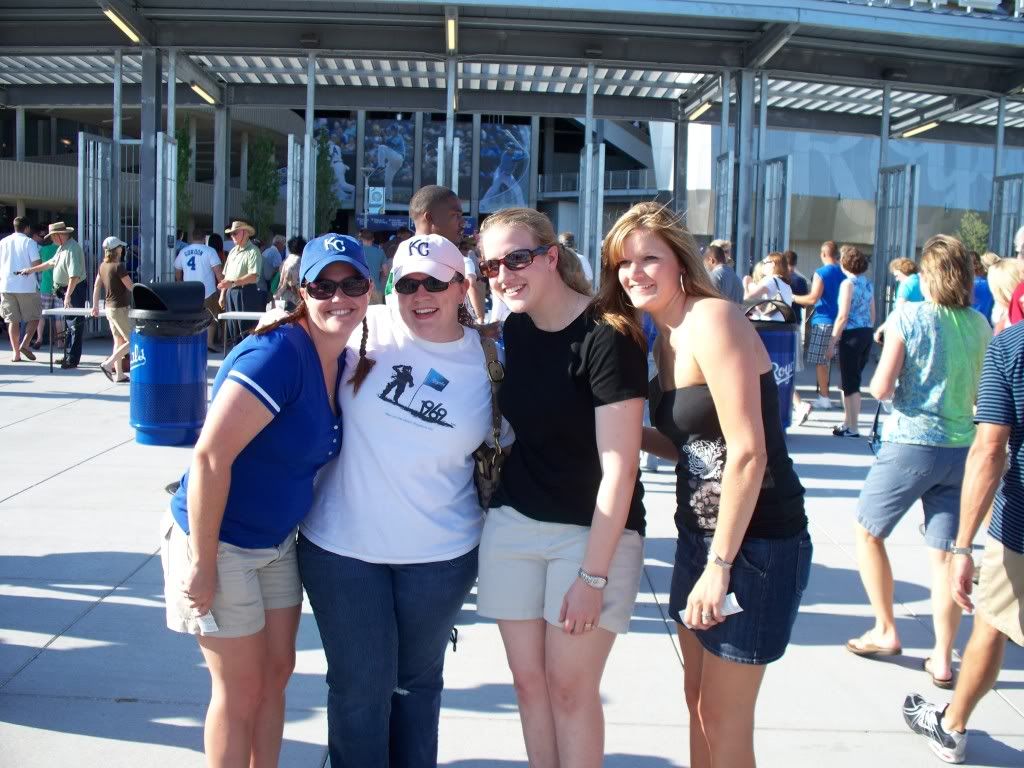 Picture of us at the game (which I didn't really watch--but that's why we bought the cheap-seats!):
Here comes my favorite part of the weekend: After the game, we met up at a bar and grill with more friends. This is another pic of Erin, myself, and Emily: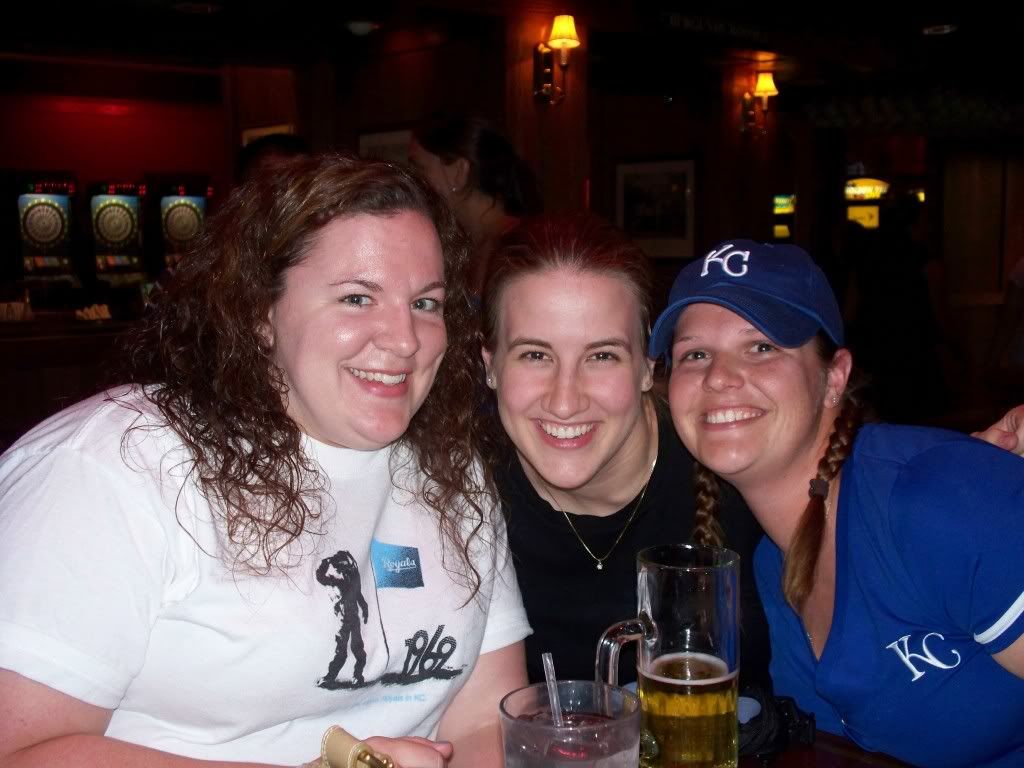 Then, Dave and Shalea came out to meet us. It had been FOUR years since we had seen them! I met Dave and Shalea the summer before my senior year of college (I stayed there to take classes) We all worked together, and after Mike graduated and moved away, they became like family to me. I don't know what I would have done without them!!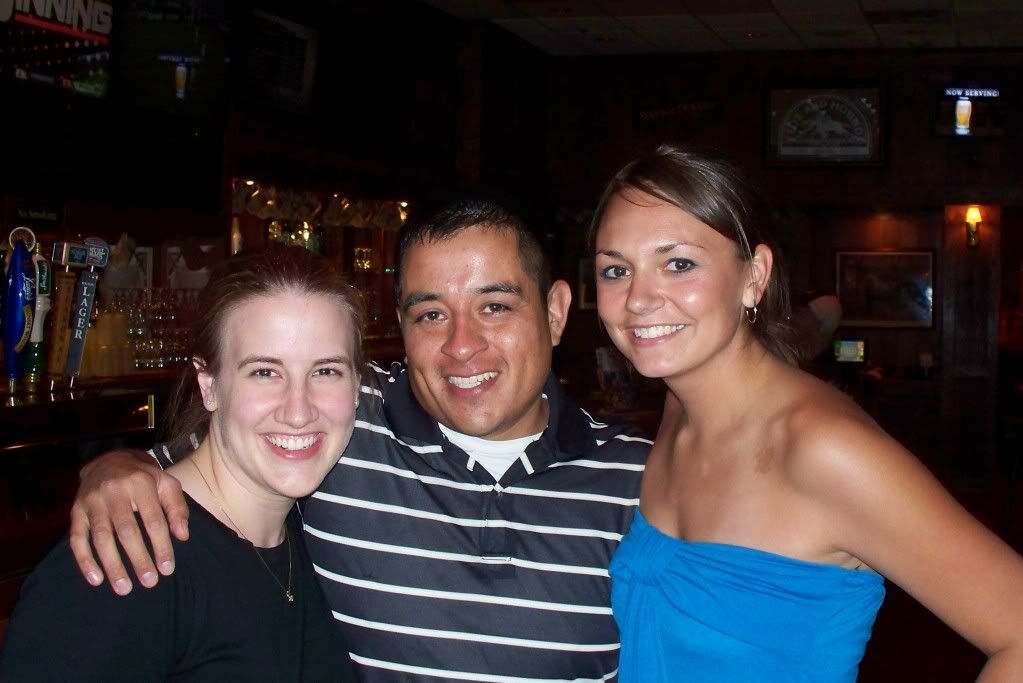 We played a
lot
of shuffleboard back then, and were excited to put our skills back to use that weekend.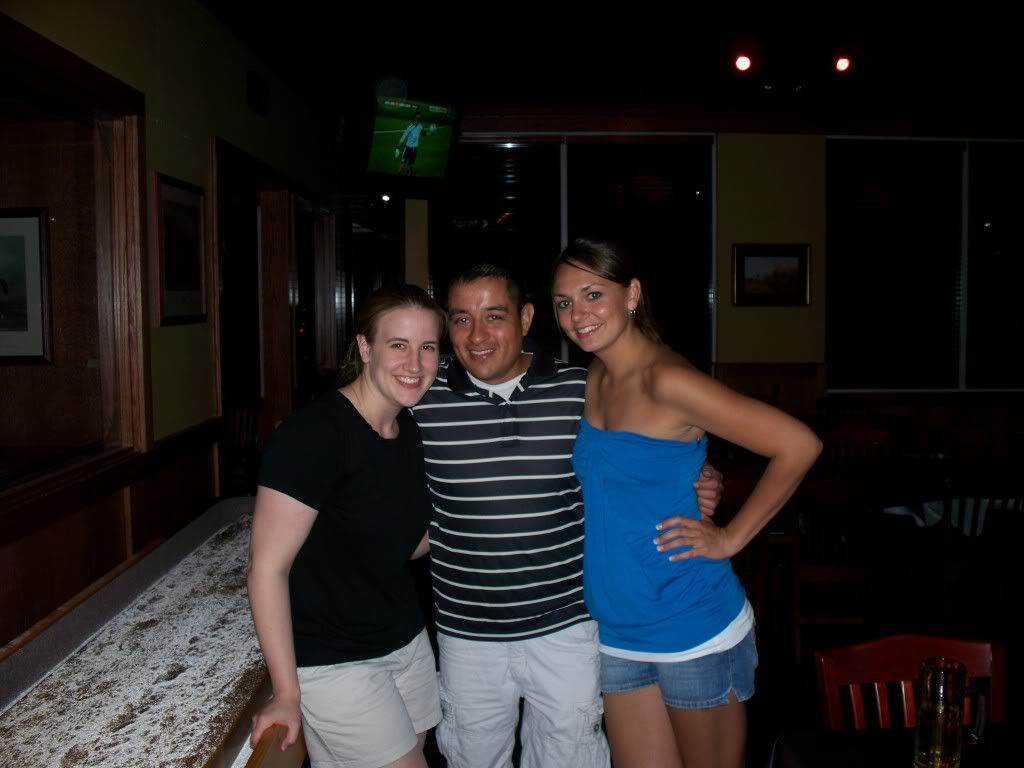 I really wish we didn't live so far away from each other. I consider them both two of my closest friends, even if we don't see each other often.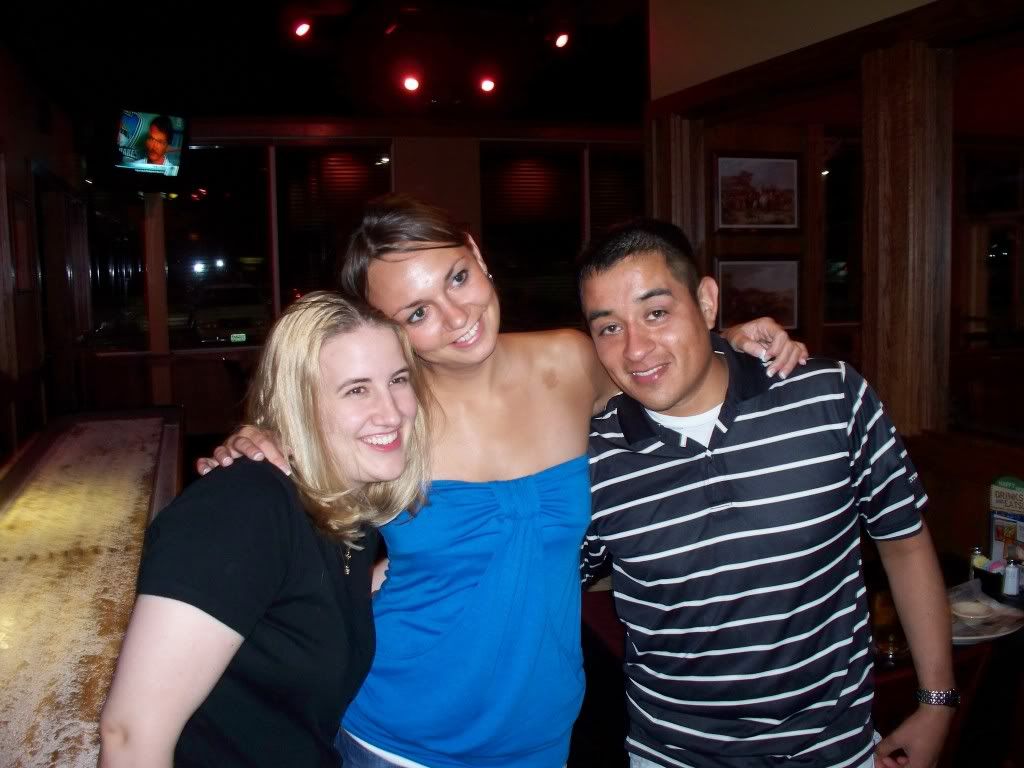 Shalea and I. We lovingly call her our "Tower Power" (She's over 6') :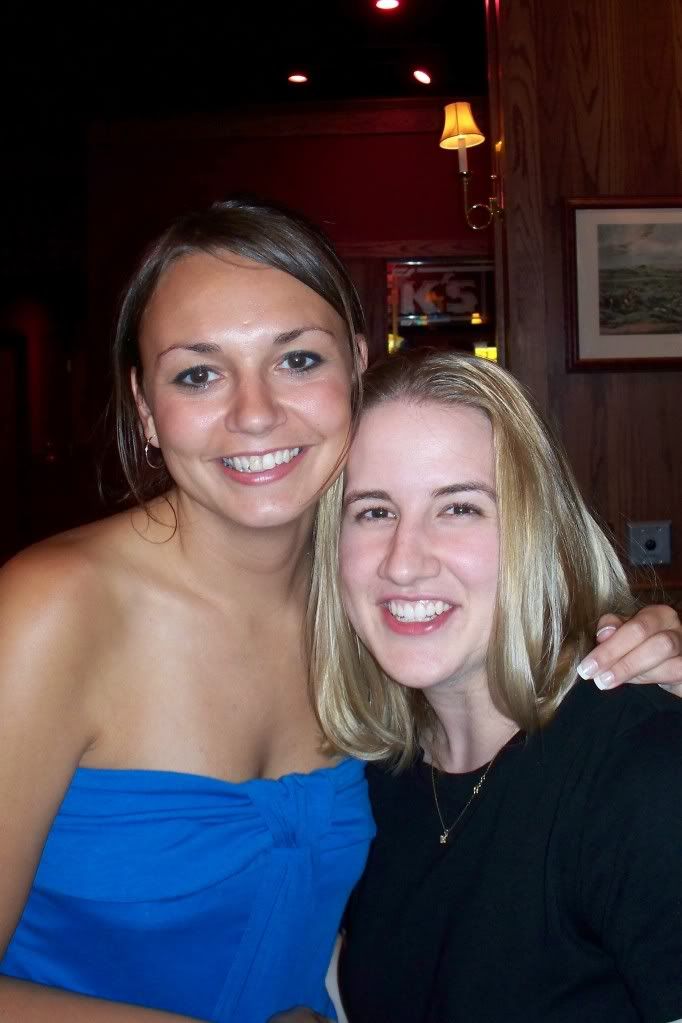 We visted Jen on Sunday. Jen was my roommate several times throughout college. She is also one of my dear friends. We drove out to Kansas to see her new home. Mike and Natalie napped there, and Jen and I drove to grab a late lunch and visit. I didn't get a single picture of us there either--even though I had my camera. *forehead slap*
We left Kansas and stopped 1/2 way home at my parents house. I'm so glad we did-none of us wanted to be in the car for another 5 hours straight! Natalie enjoyed the fun there, as always.
Playing ball on the steps:
Secretly pushing buttons on MawMaw's phone: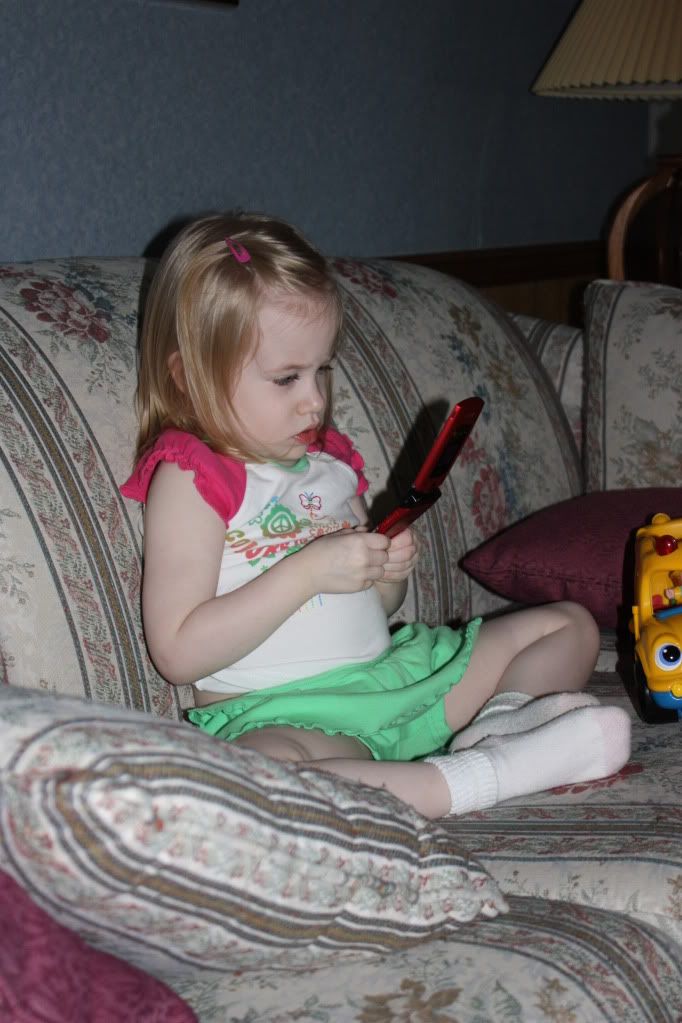 Playing cars with PawPaw: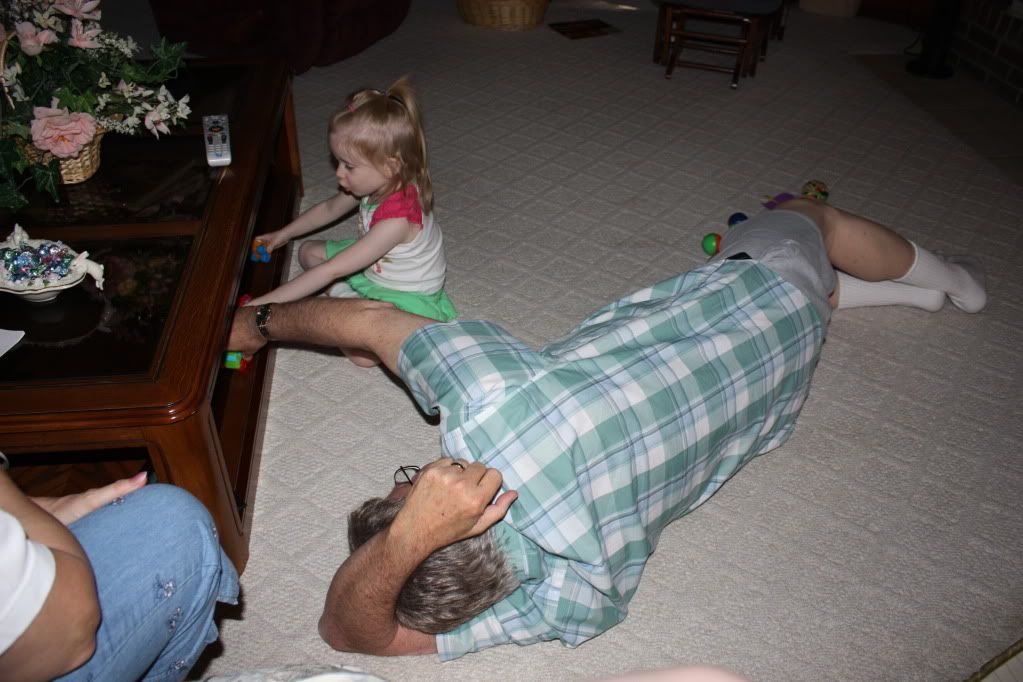 We had a great trip! We are so thankful for our wonderful friends.