For
Pop's
birthday, we went to the Cardinal's game last night. We didn't know what the weather would do, but once we were in the stadium, it didn't rain a drop! It turned out to be an exciting game! Here is a view from our seats: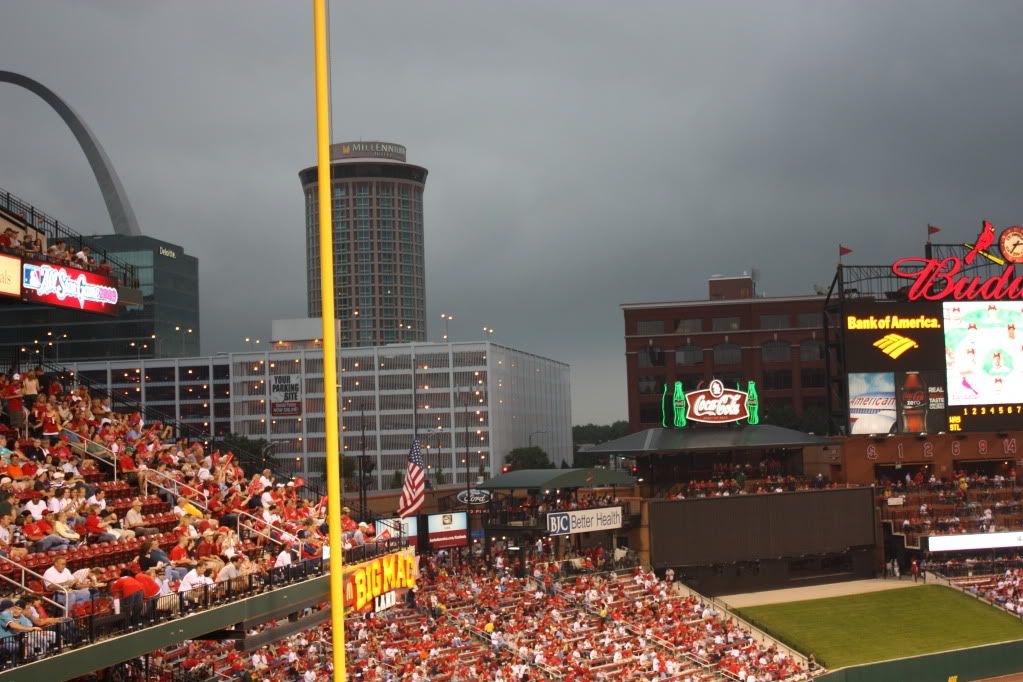 Pretty girls: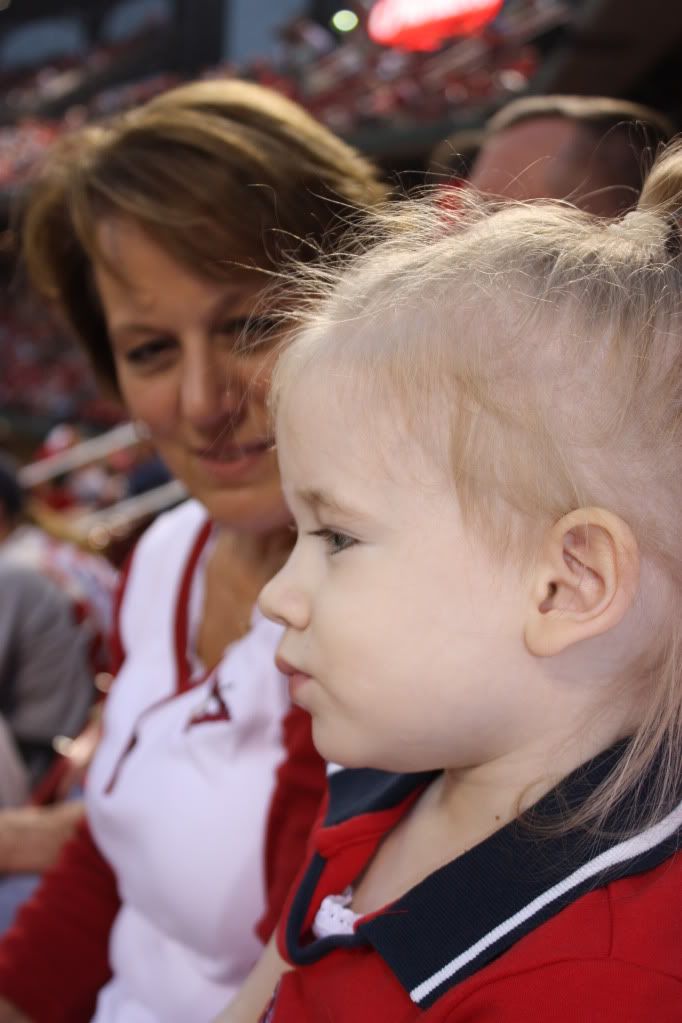 I have to concur with Natalie, the first half of the game was boring. She entertained herself by taking frequent potty breaks, crushing peanut shells with her shoes, snacking, and playing with the amazing fold up chairs: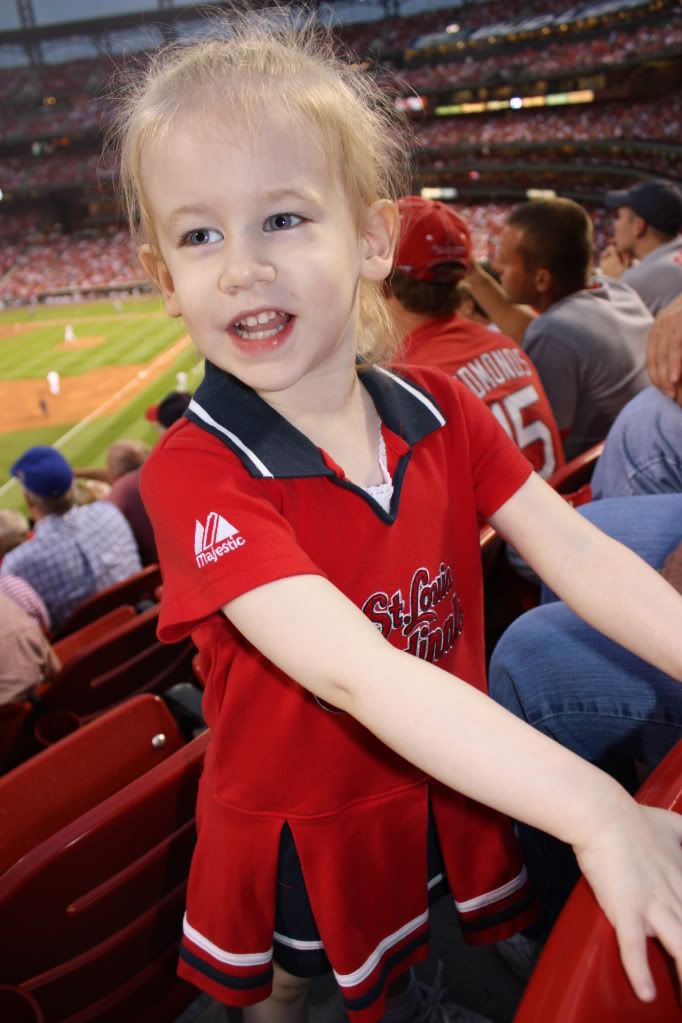 The three of us:
The birthday boy! (Natalie actually took this picture):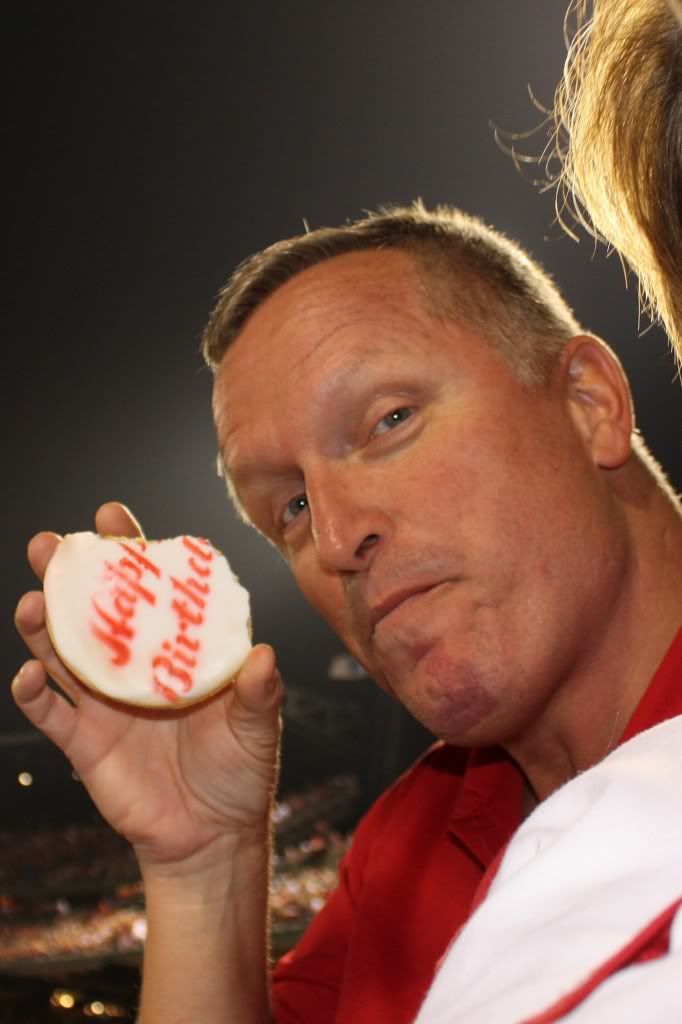 Natalie with her Nani and Pop: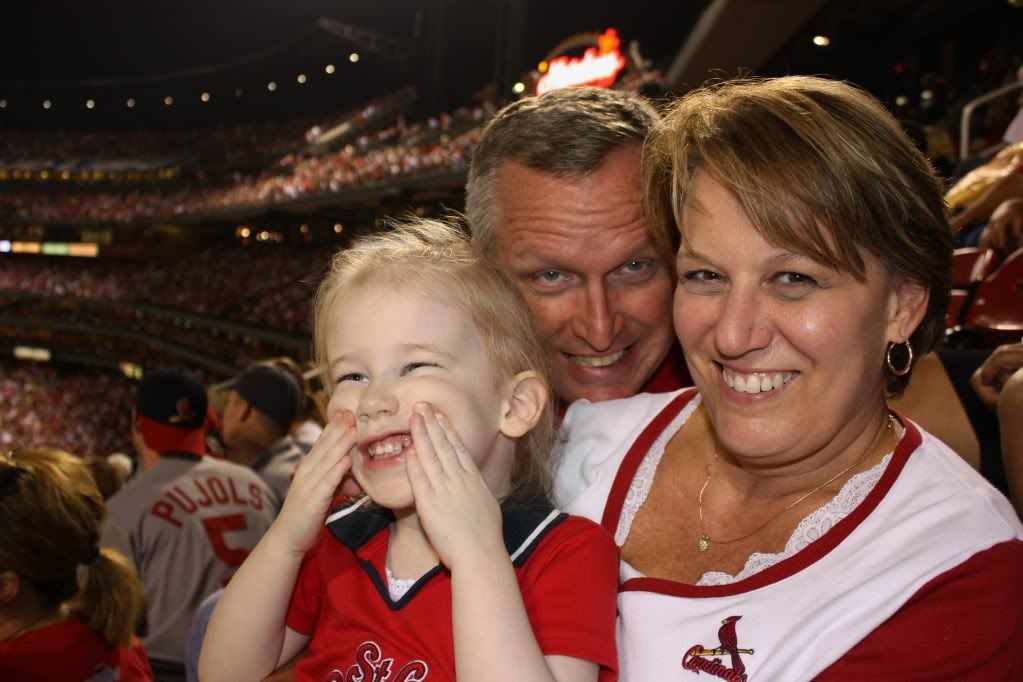 When
Pujols
hit a home run to win the game, we got to see fireworks! Natalie loved that! She talked about it all the way home last night, and quite a bit today.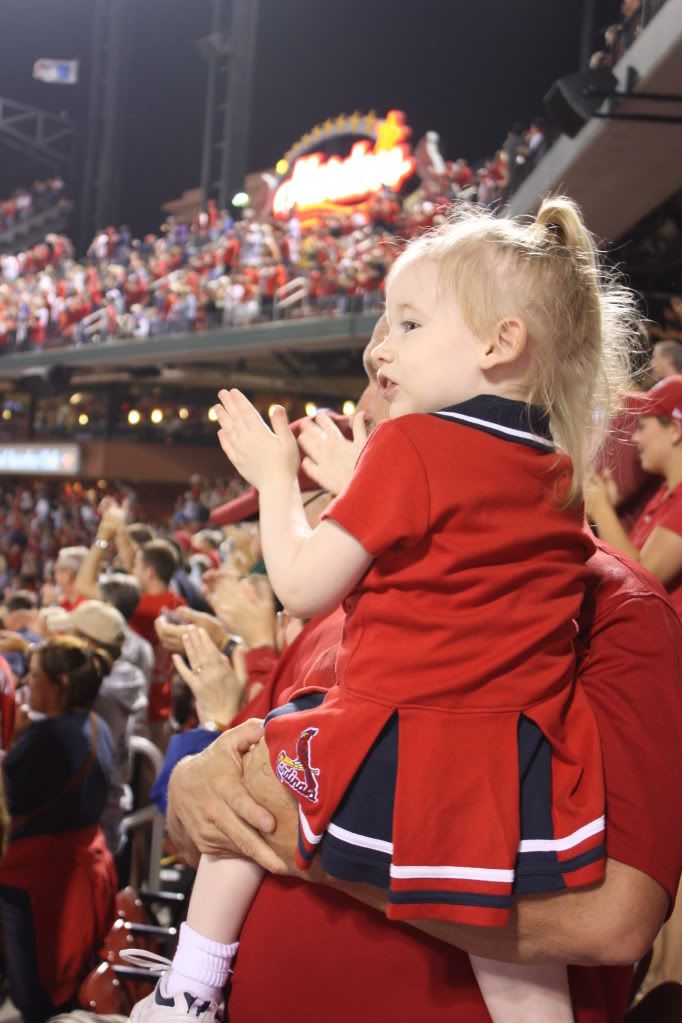 Mike, U.B. (Uncle Brad), and Pop: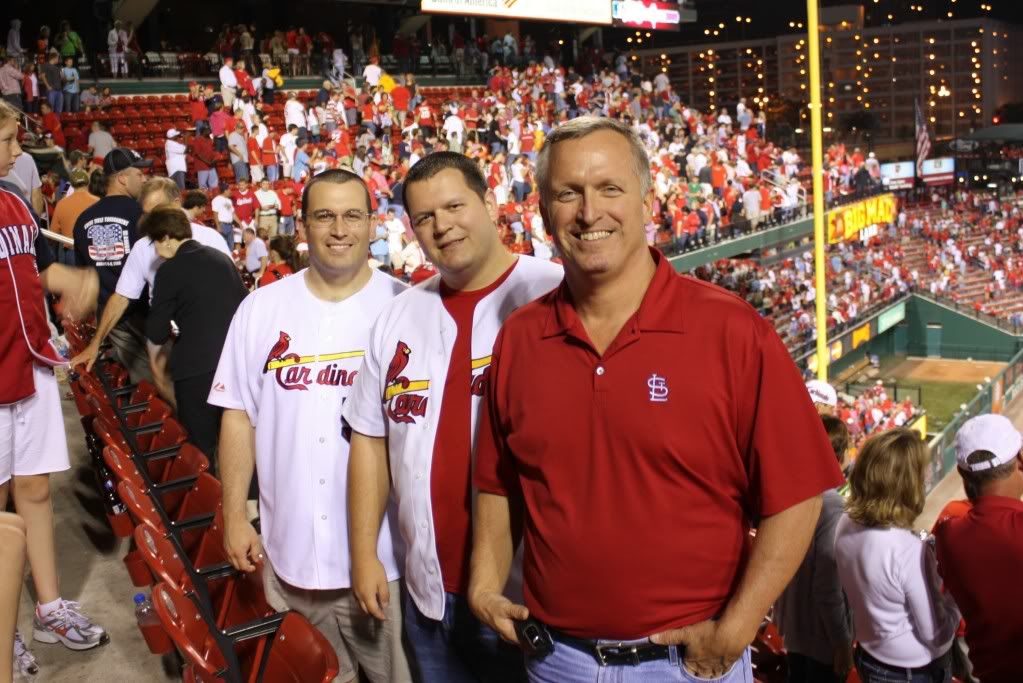 Our family: