I have been in a blog-funk the last few weeks! Every now and then, I have a complete lack of desire to type out what's going on in our lives. Funk over! Let's go!
These are matching pieces that Natalie got from Nani and Pop last Christmas. Natalie really enjoys them, (and is even big into matching her clothes now) She loves to be quizzed, and asked all kind of questions so she can tell us all she knows. This kiddo is going to love school!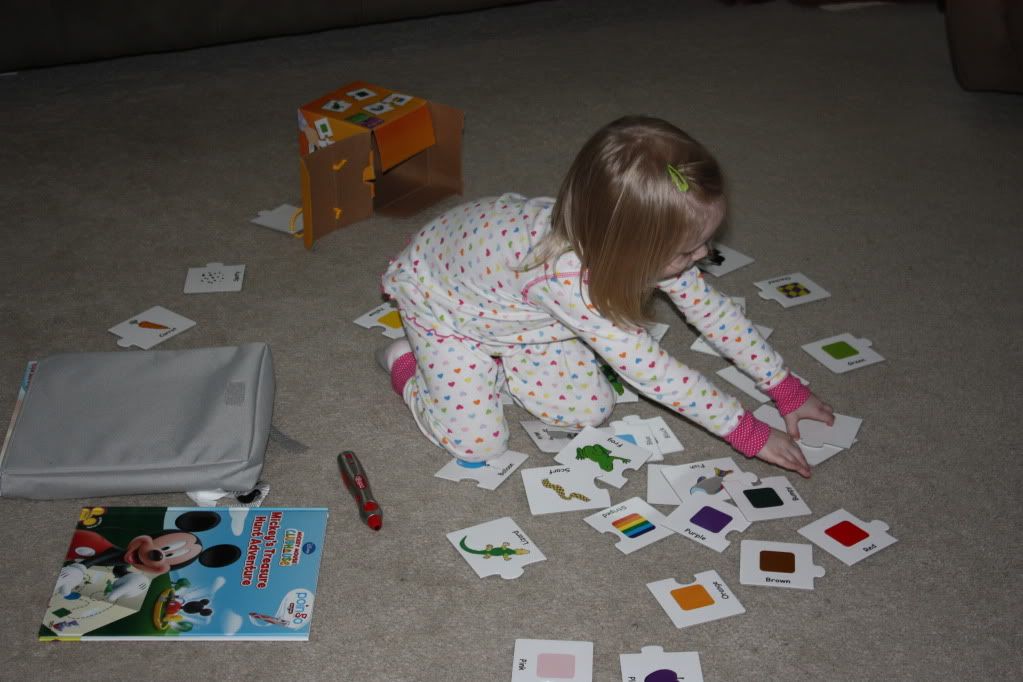 She is also very silly. I have to admit, I tried doing this after she went to bed that night (don't tell her) and I couldn't keep the bowl on my nose! Mike looked quite confused when he walked into the room. LOL
Notice the jewelry? She has a special place for it when she's not wearing it, and she puts it on almost every morning. That's all her. I have neither encouraged it or discouraged it. Although it stays here when we leave the house.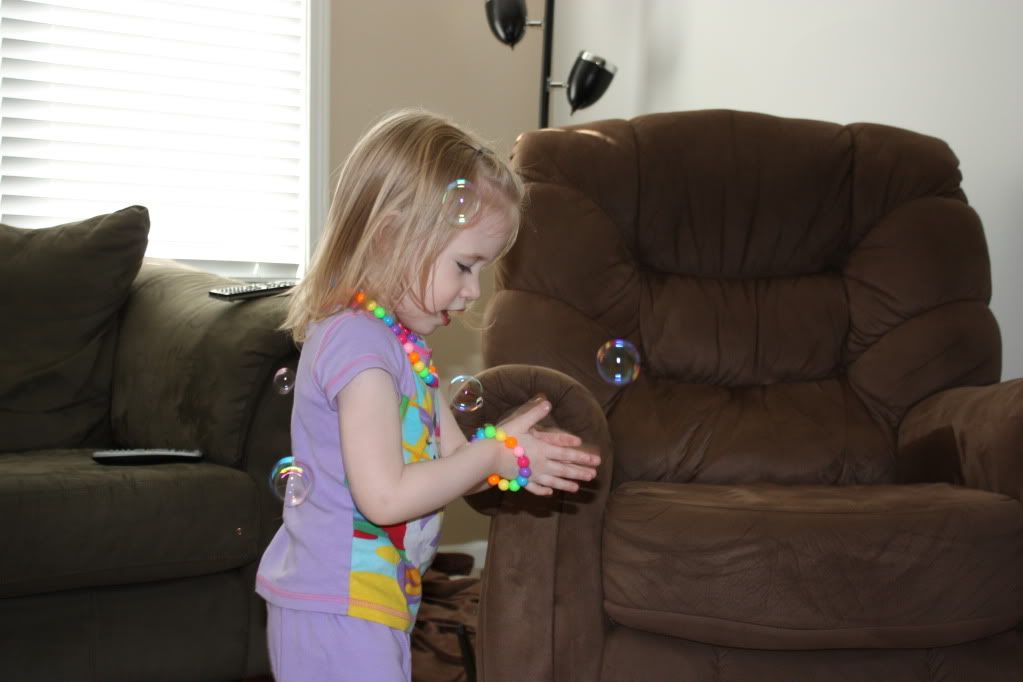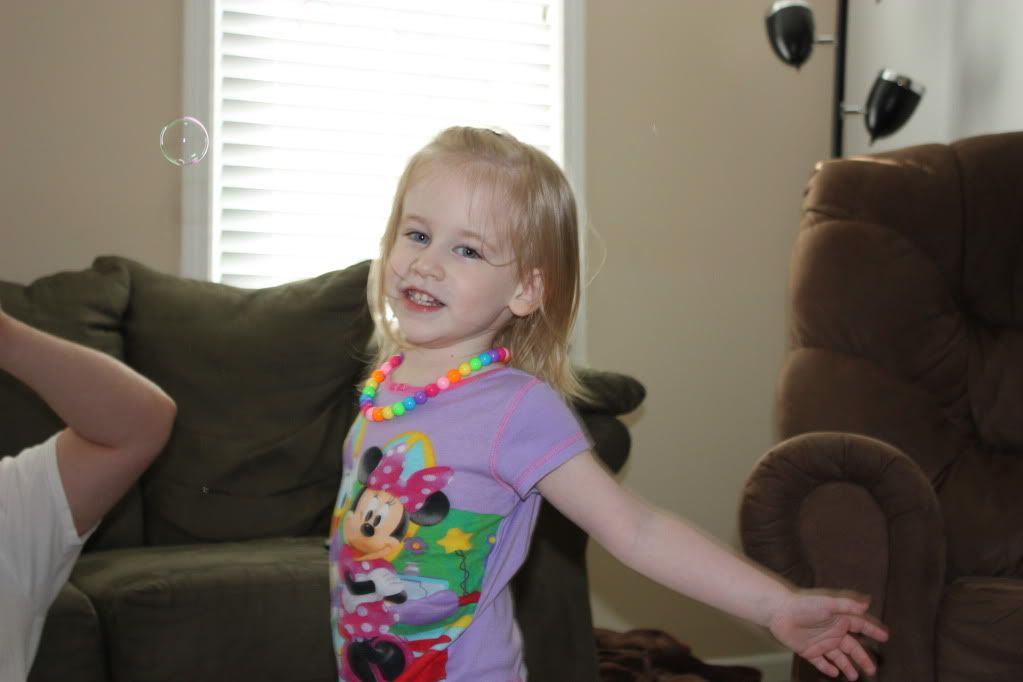 Watching cartoons on the sofa while I clean house.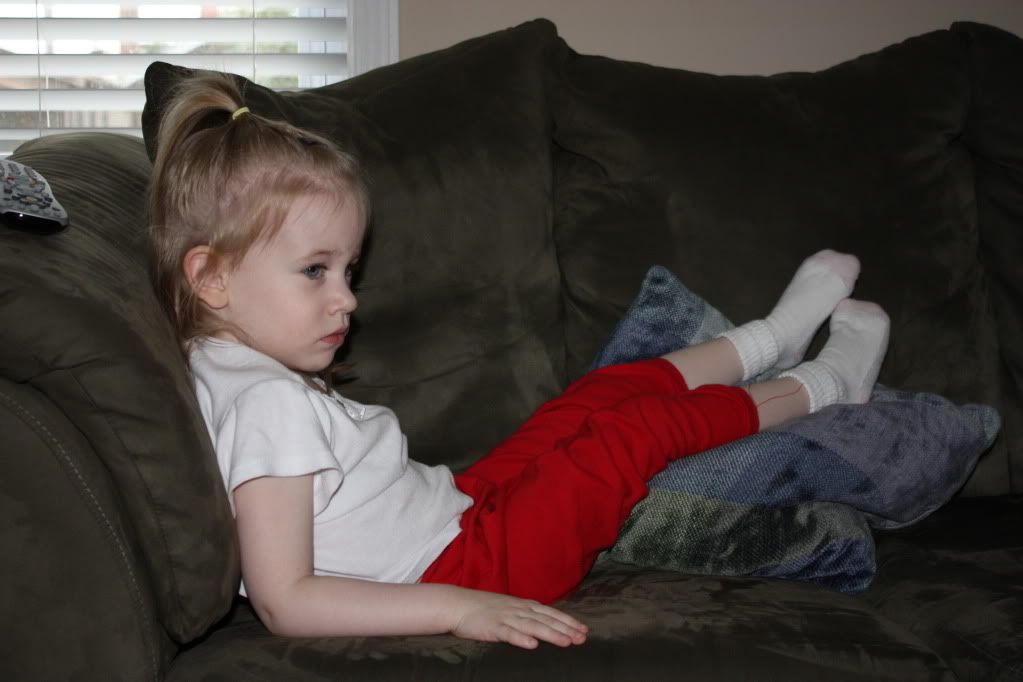 Have you noticed she is in pajamas in every single picture so far?? Should I feel bad about that? :) I promise I DO get this little girl dressed every day, although sometimes it's late in the morning before that happens.
Nani and Pop came to visit last week before their vacation. I had them pose together, and although Natalie's smile still looks a little angry at times, I think it turned out great!!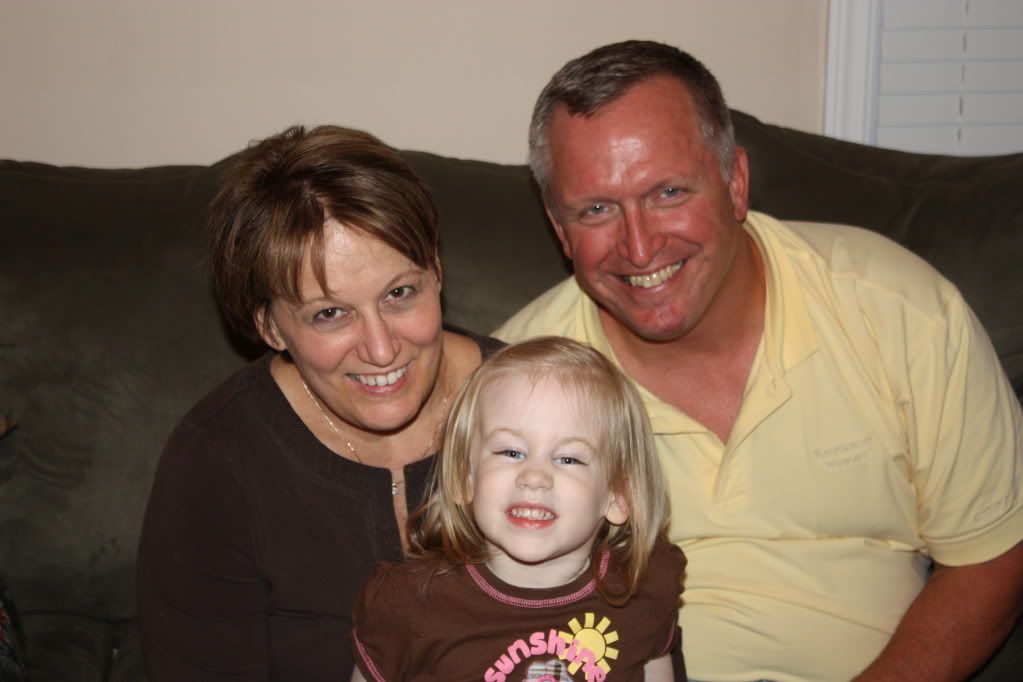 THIS
was fun to watch! Mike and I pulled out our old Nintendo 64 the other night (b/c it's
still
my favorite) and while Nani and Pop were here, Natalie wanted Nani to play with her. So we had two novices trying to work the controls there. HA! Mike finally sat down to help.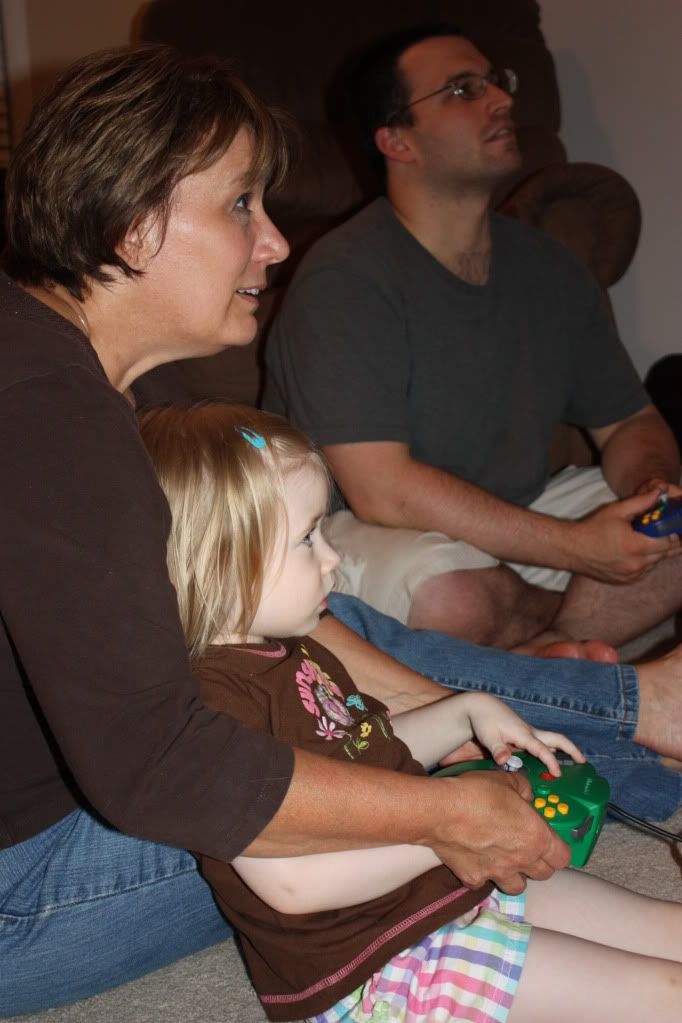 By-the-way, Mike and I have Mario cart and Mario tennis tournaments against each other on quiet nights. Mike hates to lose, even on video games. That's quite a comical sight as well. :)
Another fun activity we did this weekend: we introduced Natalie to s'mores. We just did the microwave kind which aren't nearly as good but we were excited for her!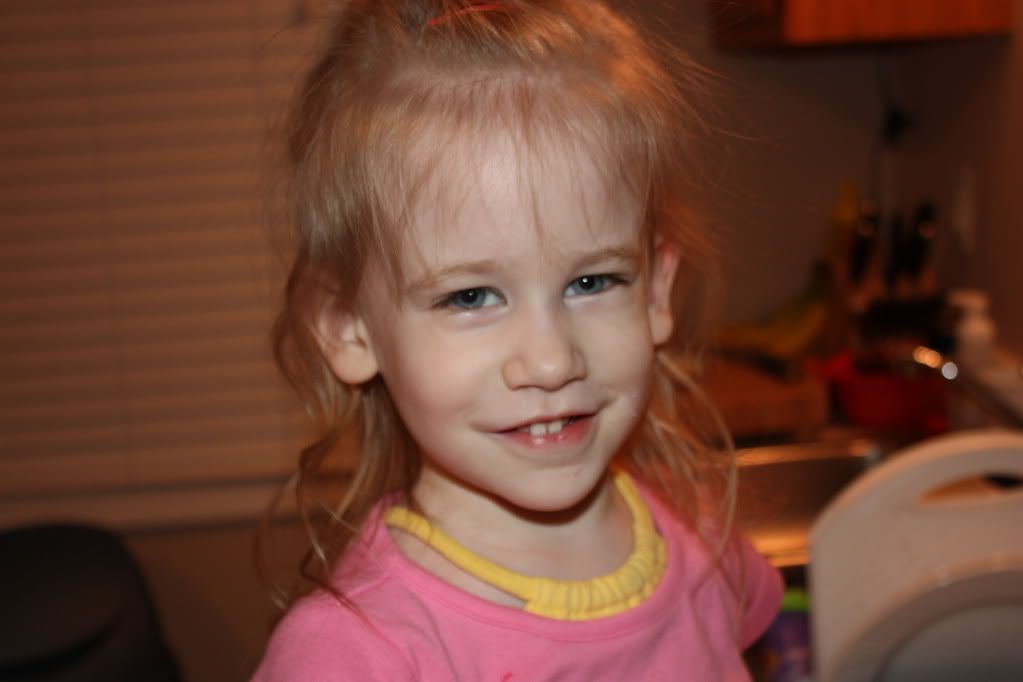 She really enjoyed making them:
Watching the marshmallows get big in the microwave: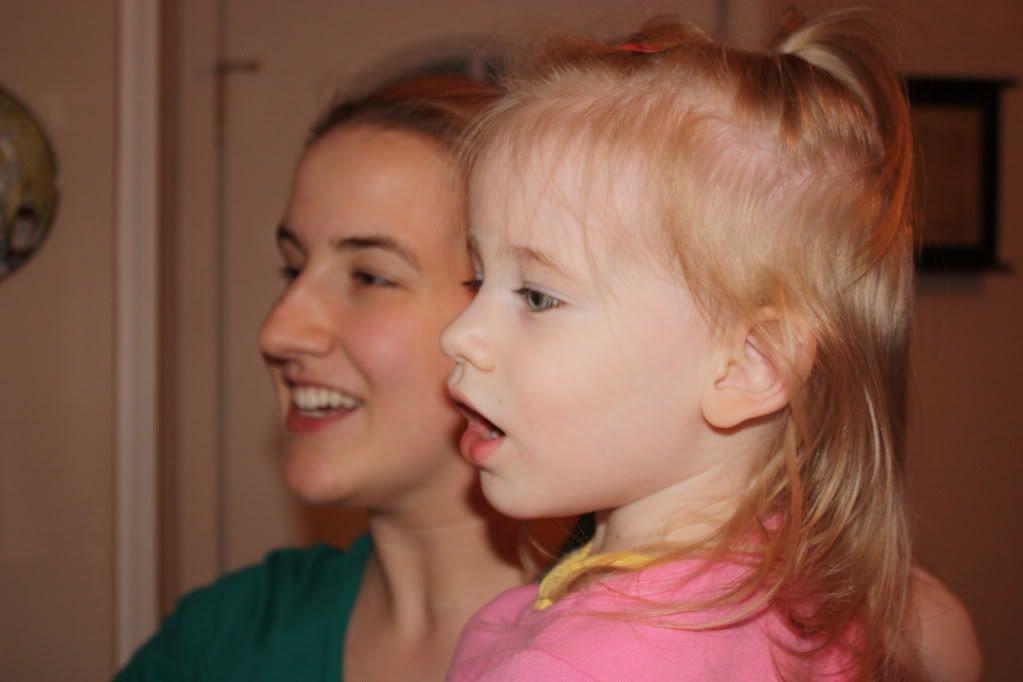 However, she did NOT like eating them. She just wanted the chocolate. Go figure! We gave her a plain marshmallow to see if she'd like that better. Nope. Oh well. Maybe next summer we'll try again!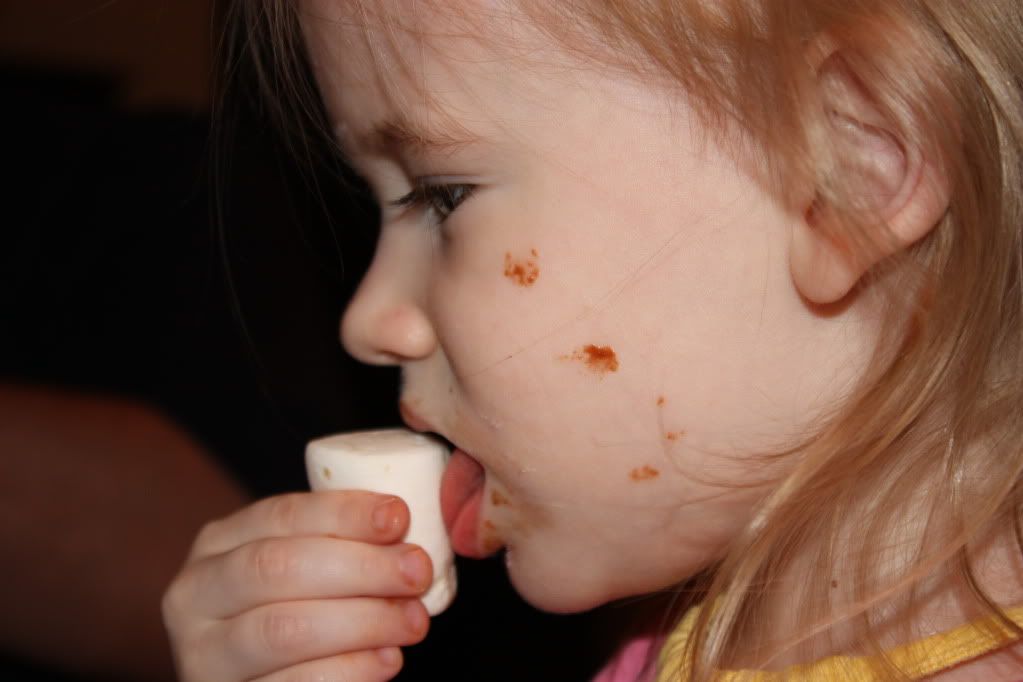 Also, I think I have finally fixed the blog to where you can click on pictures and they'll enlarge to a much bigger size. (before it wasn't much of a difference) Try it and let me know.