Natalie had her first gymnastics class last night. Oh my goodness it was fun to watch! She is now in the age bracket that doesn't need Monnie or Daddy to help. She's growing up! She did very well, and it was fun to watch her grow more and more confident just within that hour. It was also neat to see it again through her eyes, I loved gymnastics when I was a little girl.
These pictures aren't that great, I had my old camera and I was behind a glass wall with my flash off. You get the idea though...
Using imagination: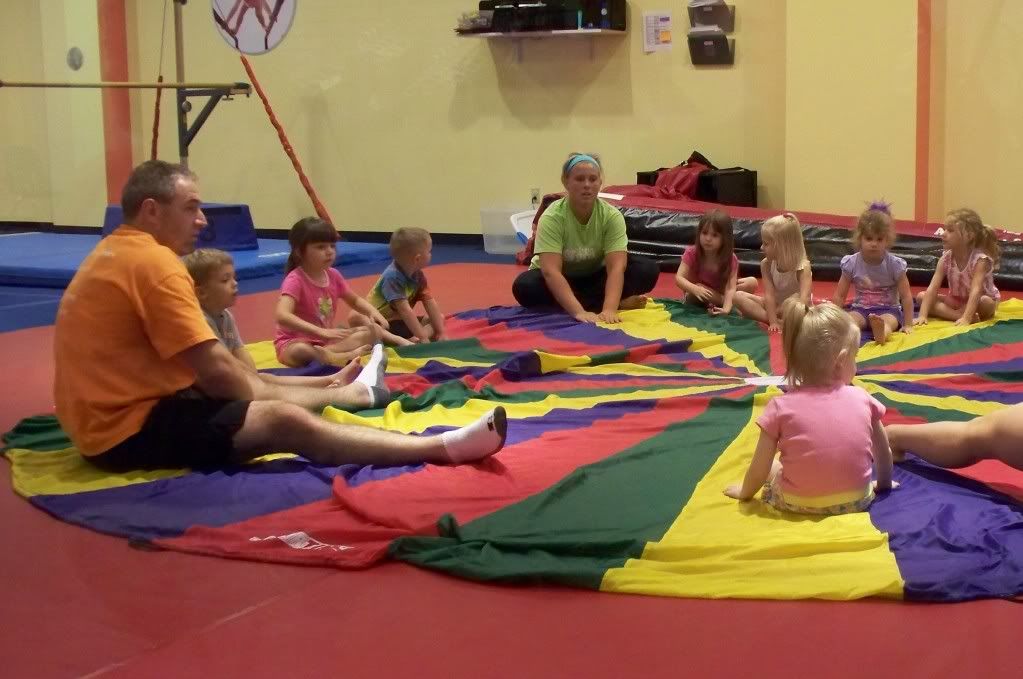 Flying: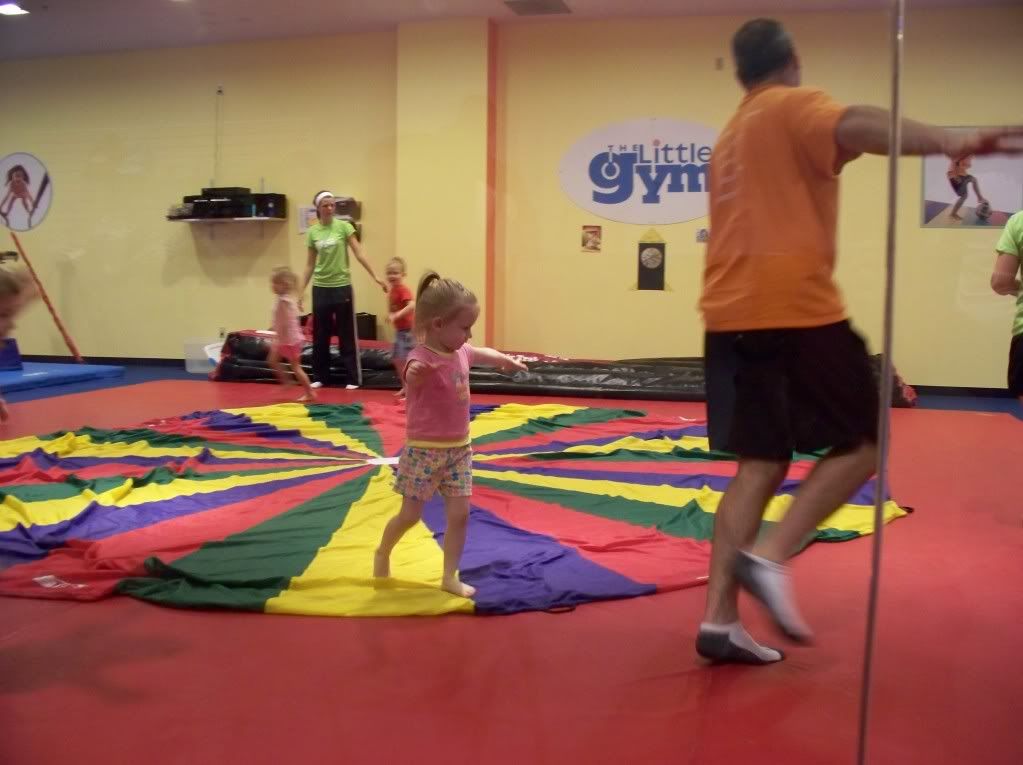 Getting ready to (not) tumble: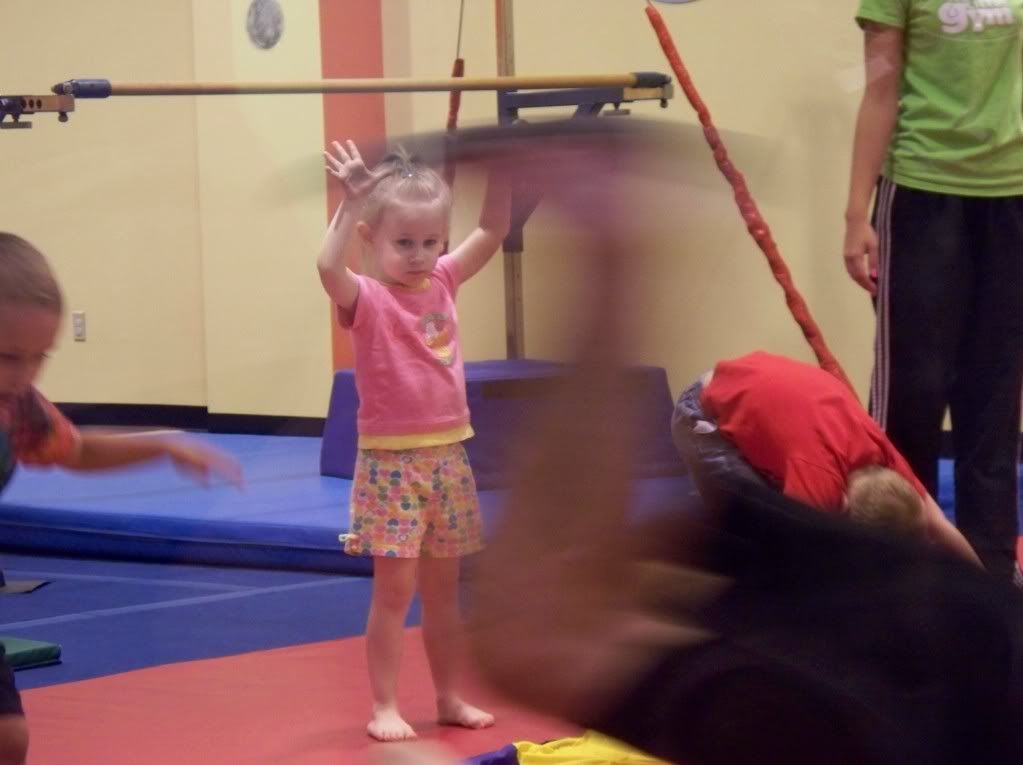 Tumbling on the air-trak:
Jumping (with tongue out) on the air-trak: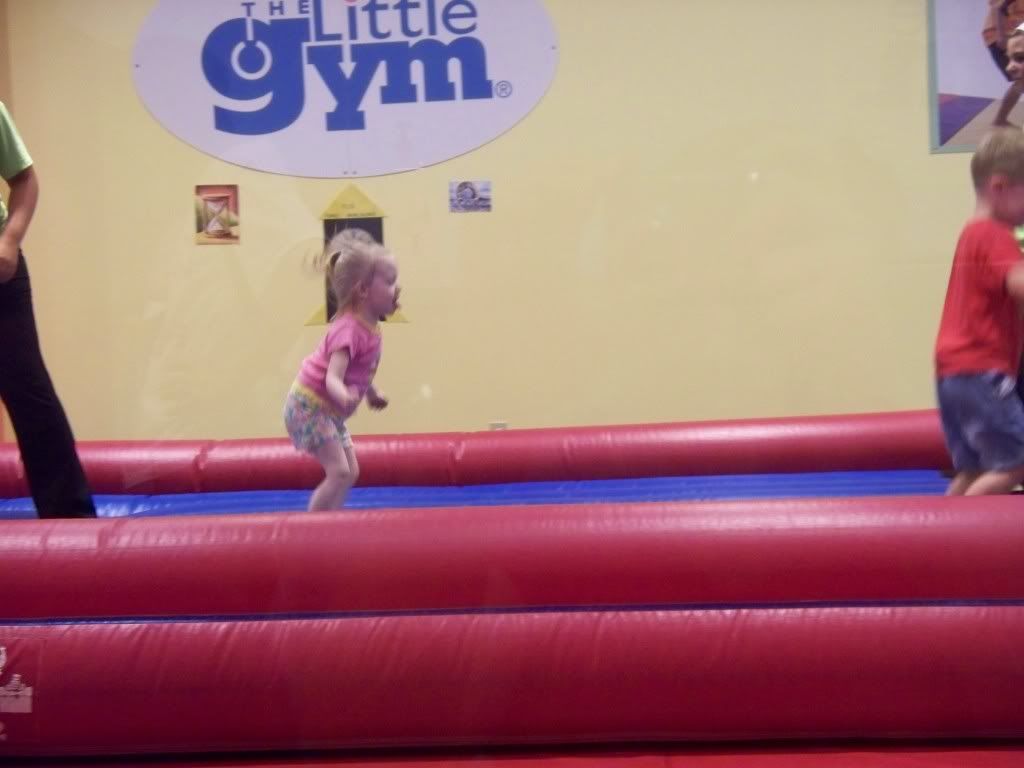 After her class, we stopped for her FIRST ice cream cone! She has
not
liked ice cream until just a couple weeks ago. She was happy with her treat: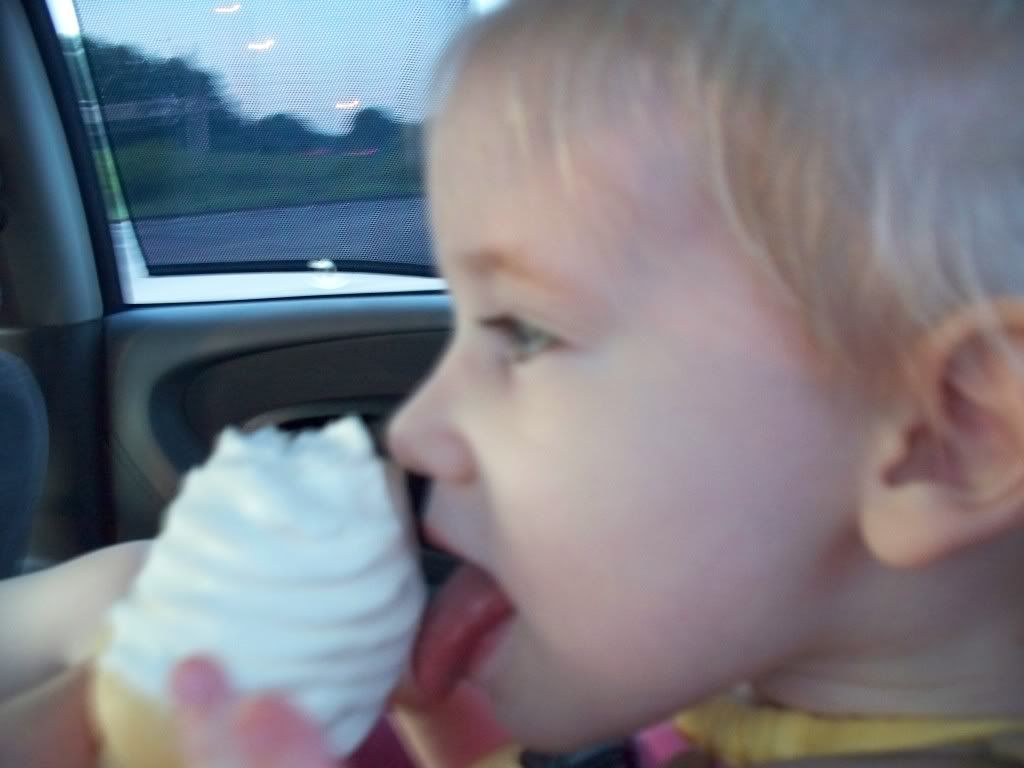 Polishing it off (with some help from Monnie):
The best part about last night was that she fell sound asleep right away, and I didn't hear a peep from her all night! Gymnastics wears a girl out!