Mike worked another 60+ hours last week, but thankfully he is done with those for now. Natalie and I went to JC to celebrate Mom's birthday. We all had a nice time together, although the weather was brutally hot!
Natalie asked PawPaw to read to her: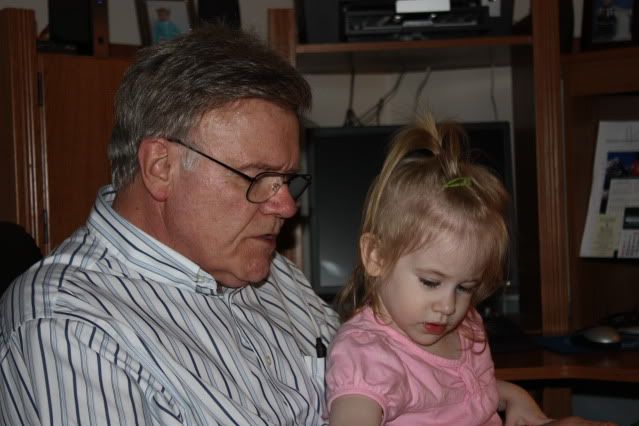 Cole shared a pillow:
Natalie's new favorite game is to put all 10,348,708 pillows from the sofa on the floor and jump from the ottoman onto them. It's hilarious to watch her, but even more impressive is how many times she'll do this! I swear she burns more calories than she takes in...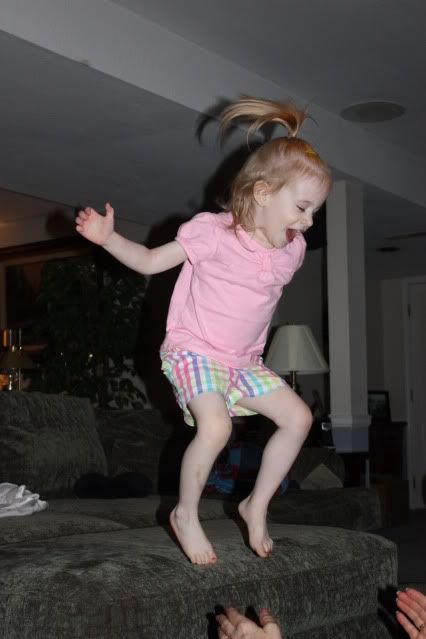 Here she is flapping her hands like a bird: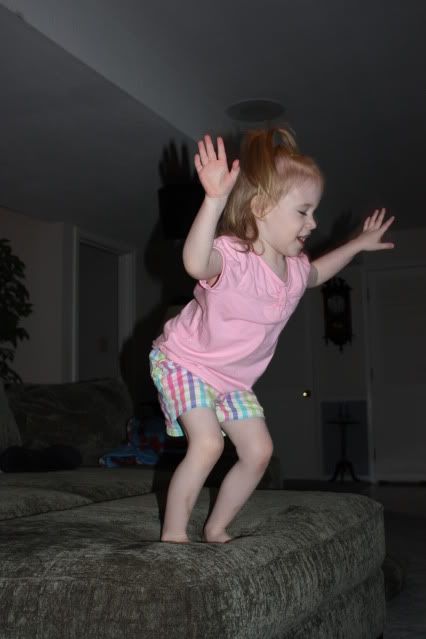 Silly:
Tuesday was MawMaw's birthday. Natalie and I baked her a cake, arranged some flowers for her, and wrapped up gifts.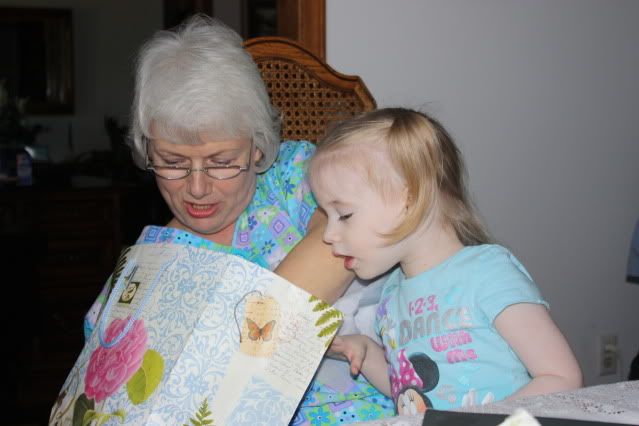 We went out to dinner with Doug, Maggie, and Chase...then back to the house for CAKE! MawMaw loves her helpers: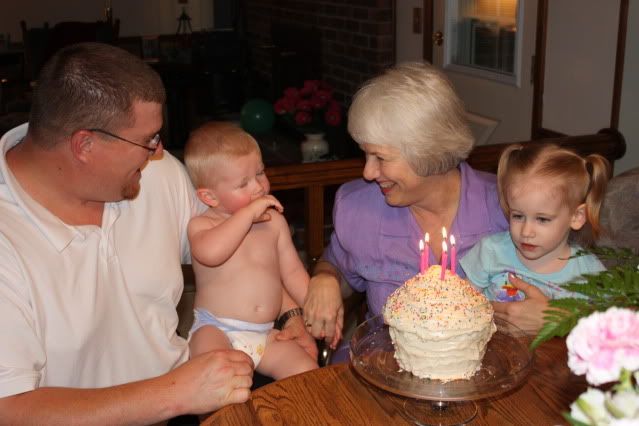 After everyone left, Natalie pushed her bear in the swing. This swing used to be hers, but she loves playing with it now. She has so many "babies" to take care of, it's fun to watch her play with them. Working the controls...I love the concentration here: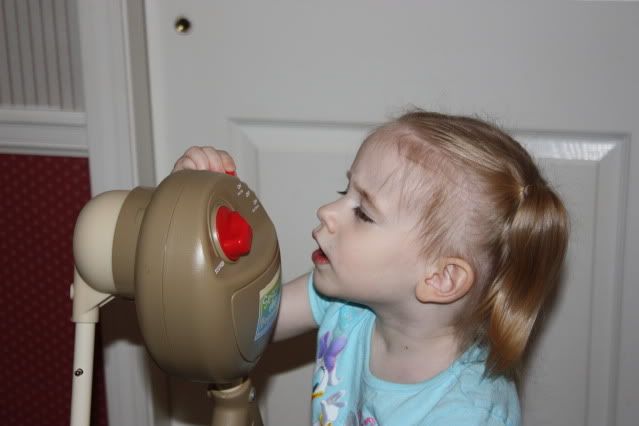 I also love this picture from her perspective. Look at those long eye lashes!