Happy Father's Day to all the daddy's, especially my dad, Mike's dad, and Mike!
I've put together some photos for Mike, as a reminder of how much we love him. He is an absolutely wonderful father, and as a mother, I could not be happier that our daughter has him to call "Daddy." We love you, Michael!
Not even 24 hours old, Natalie would search for his voice when he spoke to her.
Playing on the sofa
Our first vacation as a family: Gulf Shores, Alabama
Resting after a long day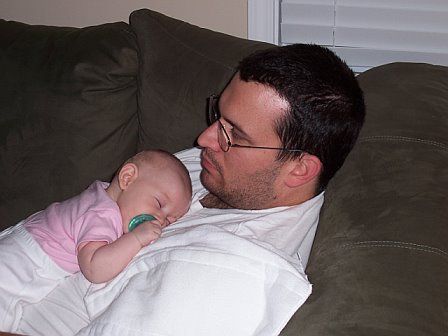 This is one of my favorites
Snuggles before bedtime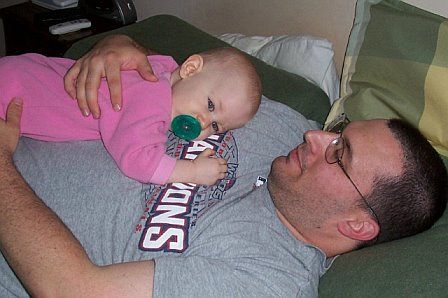 Sitting on the sofa together
Watching Cole
Swimming: San Diego, California
Natalie's 1st Birthday...getting Daddy's attention
This is the sight of many mornings, even now. Mike comes home from work and falls asleep just as we're starting our day.
Natalie snuggles with Daddy during her first cold (14 months)
Swimming with Daddy
Daddy and Natalie (Father's Day 2007)
Natalie loves to share! LOL
Laughing with Daddy
At Busch stadium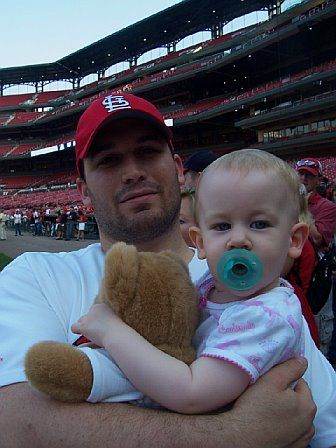 Sharing
First time putt-putting
Playing in the house-tent
The magic house
Laying just like Daddy
Stuffing M&M's in her mouth on Easter
Kite flying
Mimic