Natalie loves making marks on our microfiber sofas. I found this one evening after she went to bed: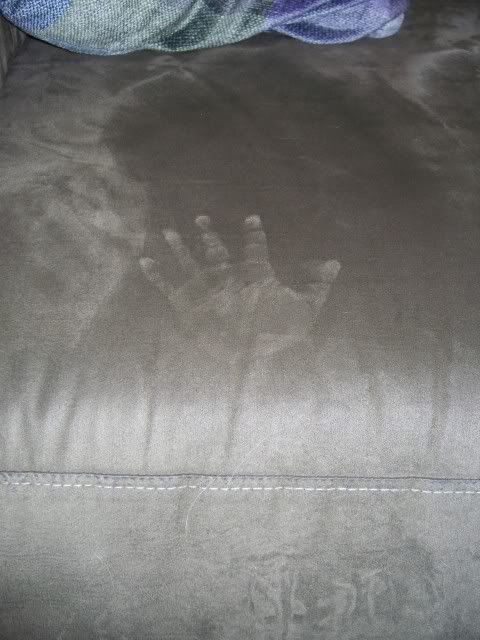 Natalie insists on putting lotion on, and when she's done, she wipes her hands on Daddy. This is what he showed me one night: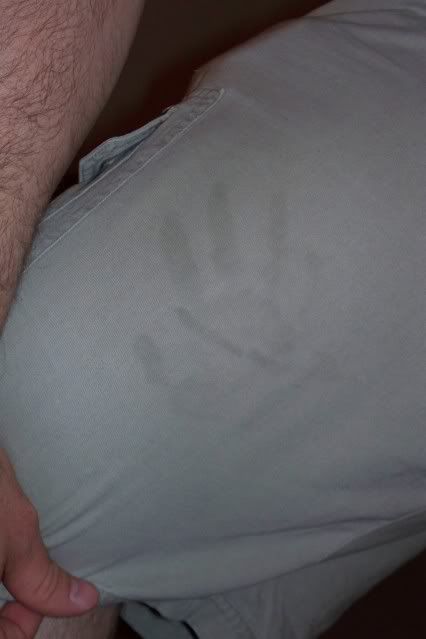 Her new passion is painting! She sits on the kitchen floor and goes to town. When she's done, I wipe up any splatters with a wet paper towel. Gotta love watercolors!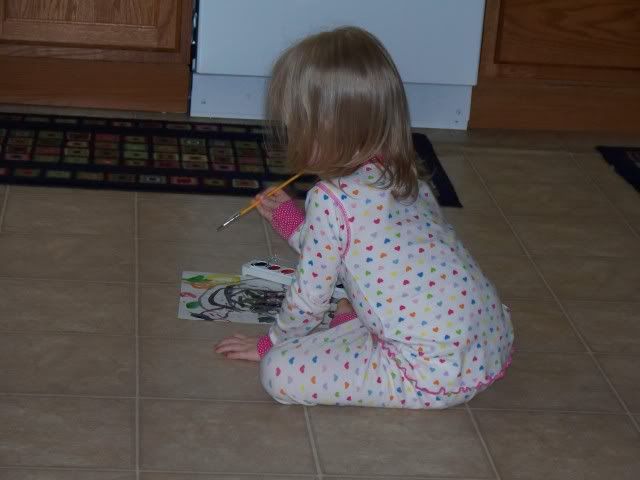 I would also just like you to take note of all this
hair
our daughter has!!