We had a beautiful day out on Tuesday! The weather was perfect (after the storms stopped that morning) and the crowds were minimal. It had been 4 years since I'd been there, and it was neat to see it through Natalie's eyes this time.
She was very unsure about the Clydesdale's at first...they are intimidating to be that close to, but after a few minutes she warmed right up and even quickly pet one. They are such gentle giants.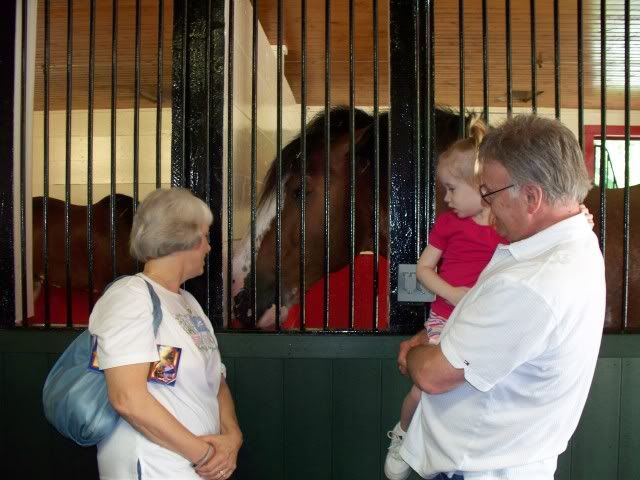 What
I
was looking forward to the most was watching her feed the baby goats. I knew she would love it, and she did. She fed them 4 bottles. It was so neat to watch how loving she was, and if another goat tried to steal the bottle, she'd pull it away and tell them, "no, goat!" LOL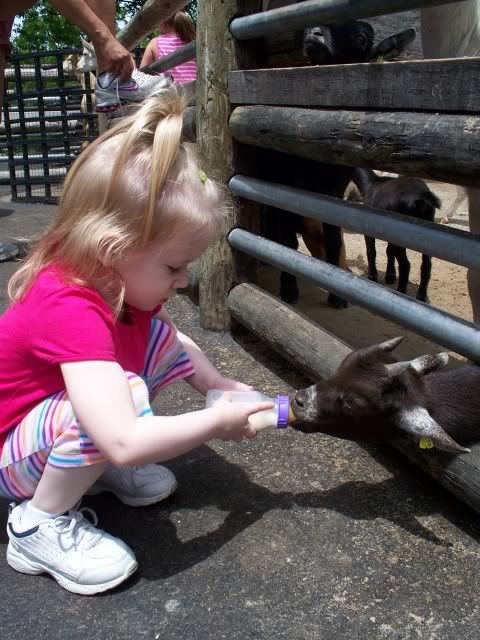 It took quite a bit of strength from her to hold onto that bottle. Once they got a good latch, it was gone in seconds.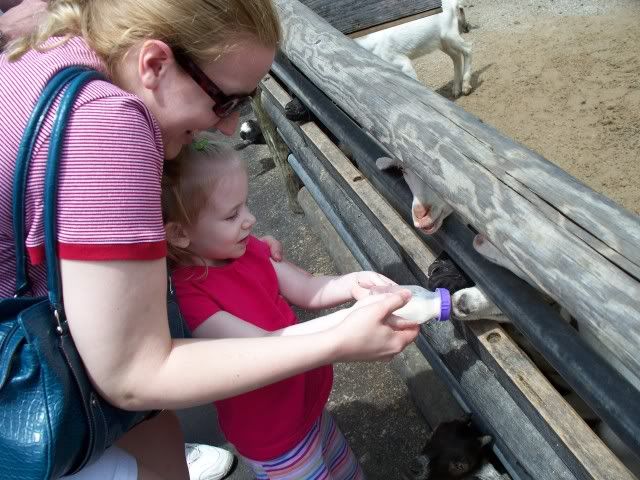 The last time I went, I fed them from inside the pen. However, there were only 3 or 4 goats around me at the time b/c many other people were bottle feeding inside the pen. This time, (b/c it wasn't as crowded) we got ambushed! LOL I was laughing, but Natalie was not happy with all the up close attention from those goats! I picked her up and handed her over the fence to PawPaw. (We almost lost her pants in the process...those goats are ornery!) Look how many came to see us!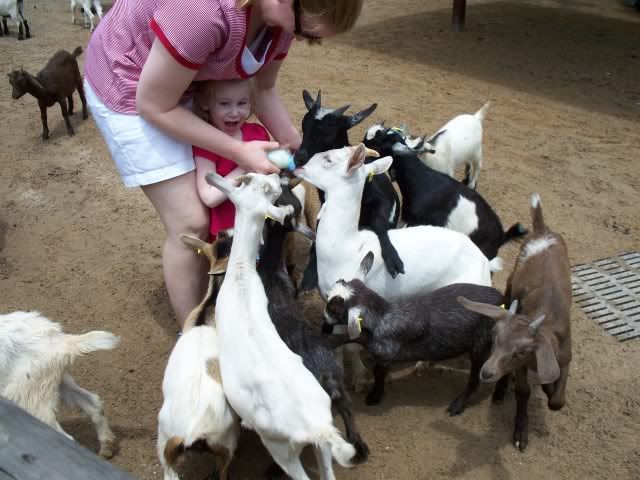 I think these pictures were taken about an hour later (our second trip to the goat pen)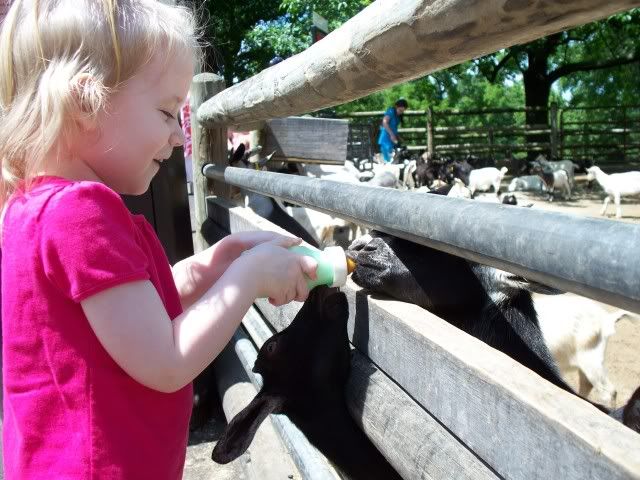 See the goat at the bottom of this picture? LOL
After she was done bottle feeding, she still went back over to love on them.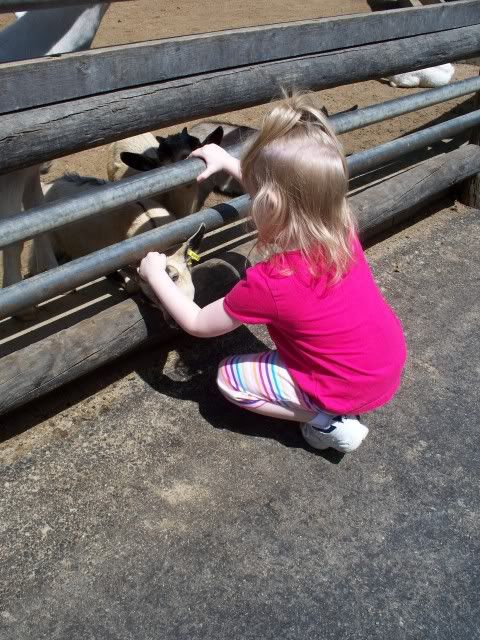 The carousel was probably the highlight of the trip for Natalie.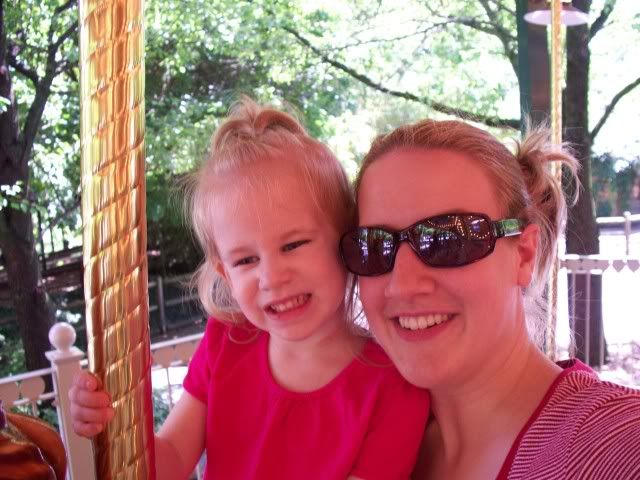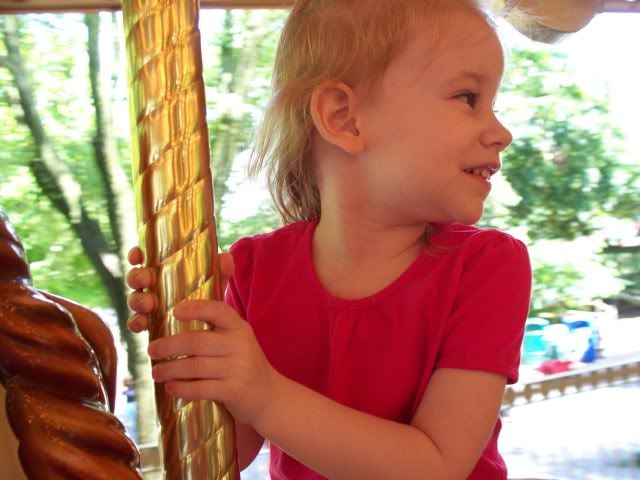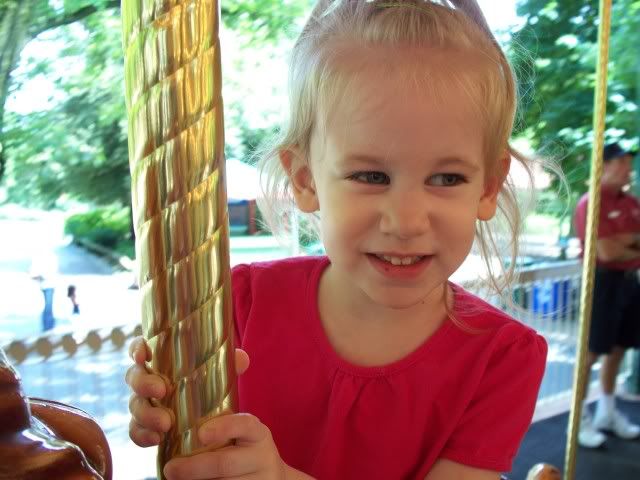 What a fun day!!