Last Saturday, we celebrated the June birthdays on Mike's side of the family. Brad's was the 13th, mine was the 14th, and Mike's is the 30th.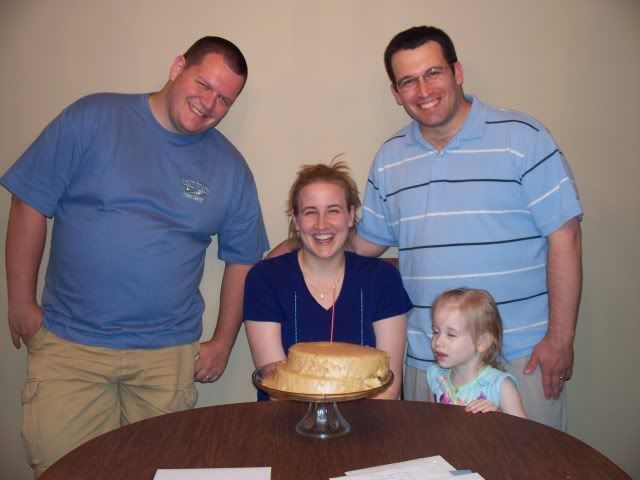 After we got home, Mike let me open my presents from him that evening. He bought me Canon accessories to go with my new camera (which I just ordered)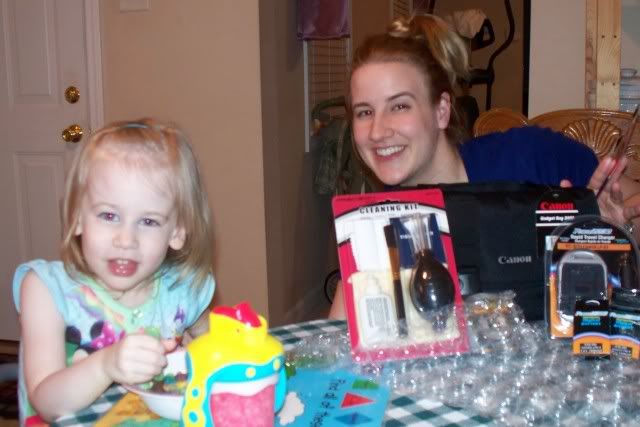 Then he surprised me with golf clubs! His grandpa put them together and shipped them up here in time for my birthday.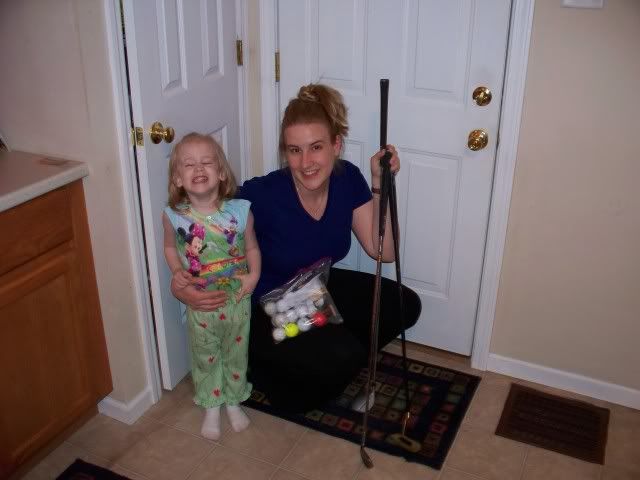 Sunday was my actual birthday. My parents took us out to dinner at the Cheesecake Factory!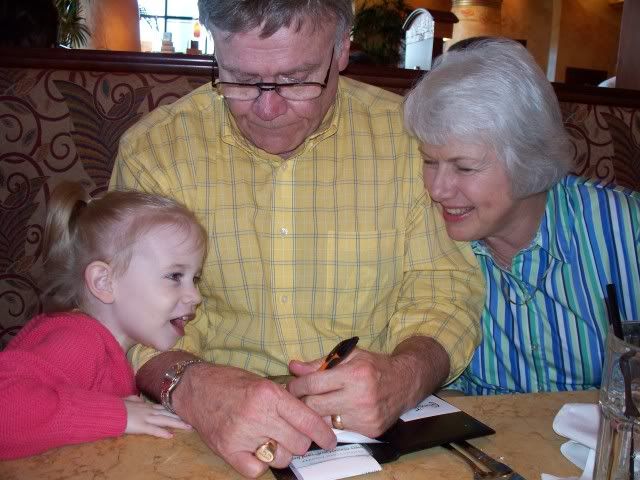 They were staying at a hotel, so we had cake and presents back at their room that evening.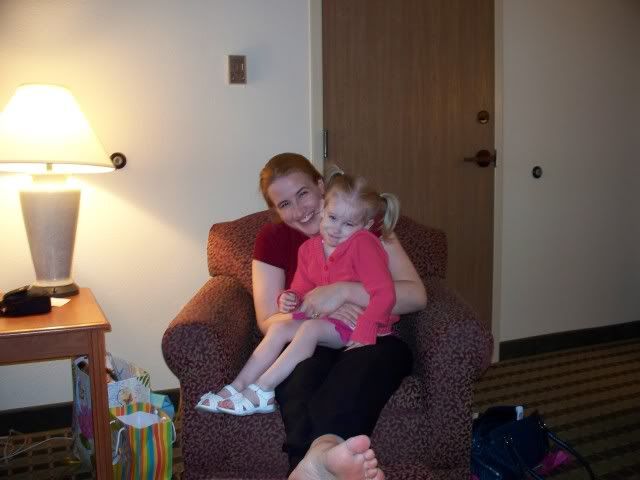 Natalie was very helpful with the candles...I have to say, it's not a pleasant feeling when there are no longer enough candles in one box to cover your age.