We have had a busy week with various celebrations for Natalie's 3rd birthday. The first celebration was last weekend when MawMaw & PawPaw came to visit.
I loved this gift bag that lit up, Natalie was ready to find out what was inside:
Mickey Mouse games!!
I took so many pictures, but I didn't get a picture of her favorite gift from that night. She was given a fishing pole with a practice plug. She can now cast and reel in a fish! We'll see how she does at the lake in a few weeks...
Cake time:
She was PawPaw's girl that evening. She wanted to sit next to him, and she even wanted him to feed her birthday cake!
This is just too precious:
Then she used him for a personal jungle gym for the next 2 hours:
MawMaw let her play with her real camera...definitely something Monnie doesn't allow: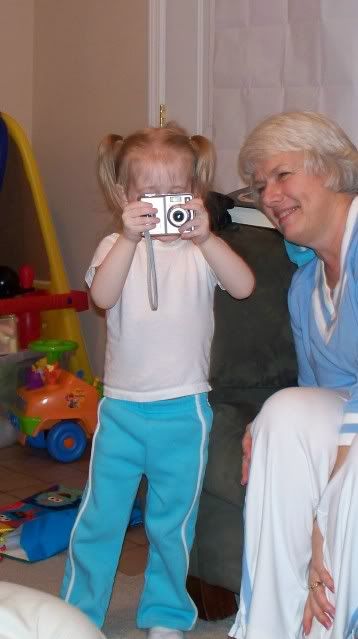 Thank you to my parents for such a fun night!!