A couple weeks ago, we took Natalie to the Magic House for some entertainment.
She loved the sand table, but wasn't thrilled about getting sand on her hands: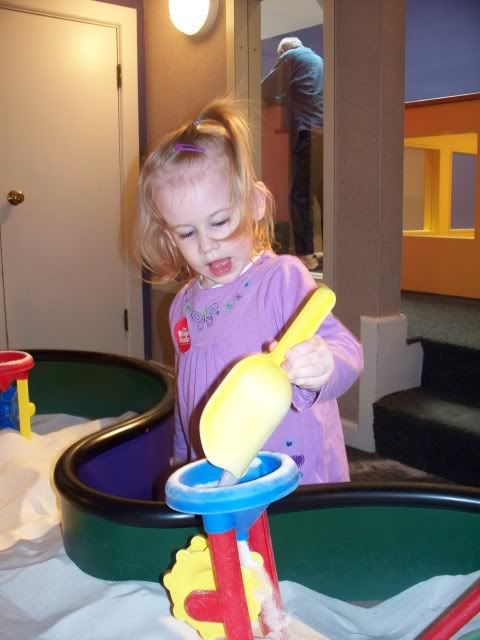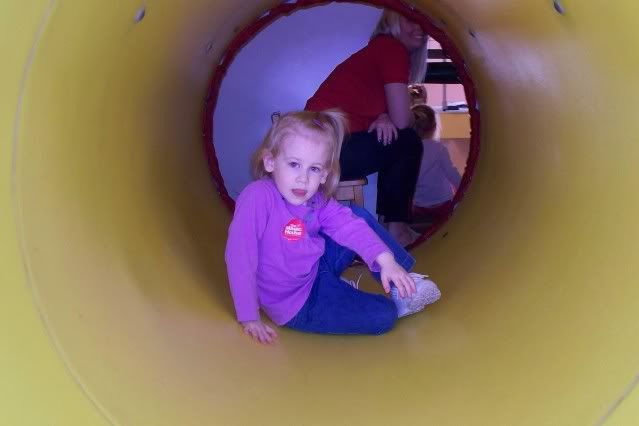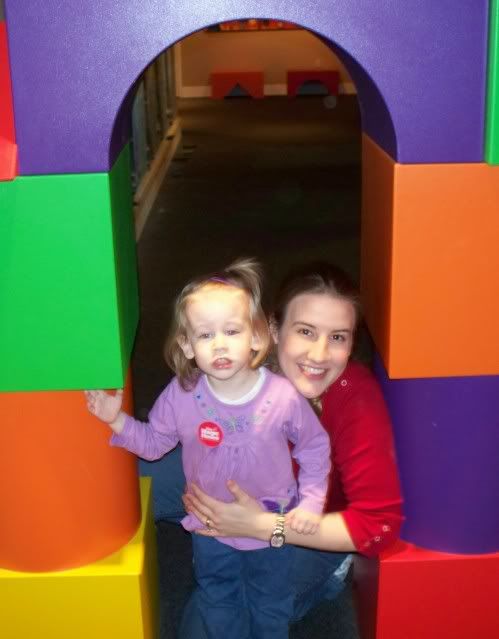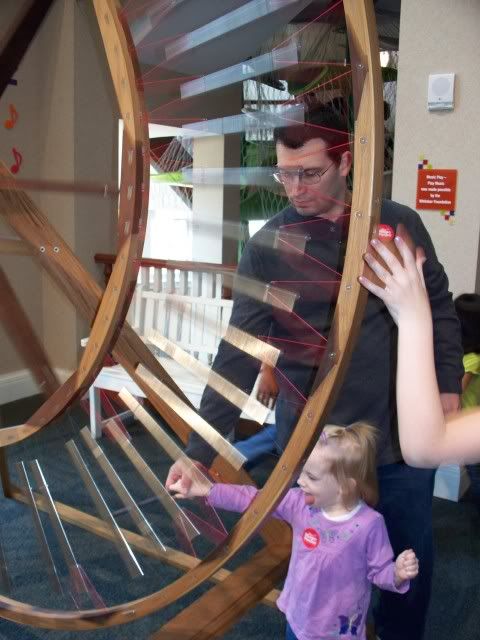 I thought this was a good idea to make a wild picture. Yes it did, but it took me forever and a lot of pain to get the tangles out of my hair. YOW. Never again.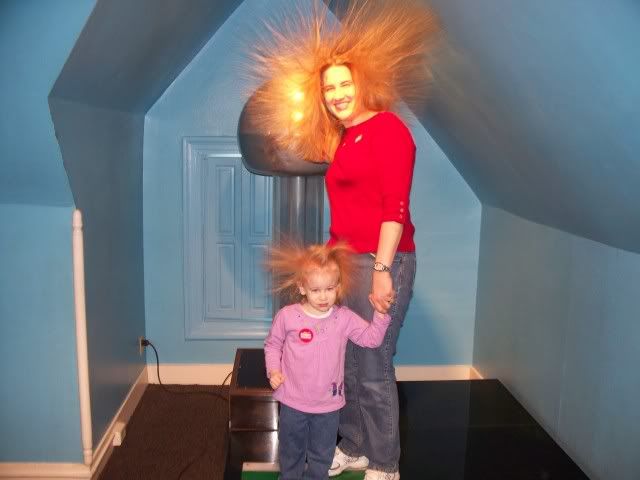 This was Natalie's favorite spot...I love the excitement on her face!