We had a very nice day with family...I'll let the pictures explain!
Natalie finding her Easter basket before we head to church: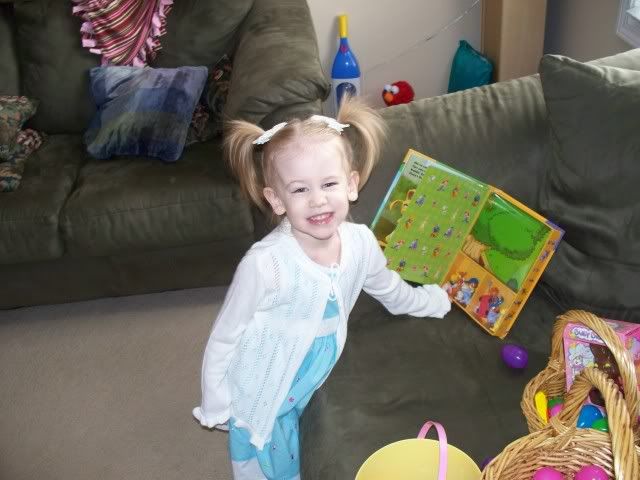 Quick picture of Monnie and Natalie in their Easter dresses: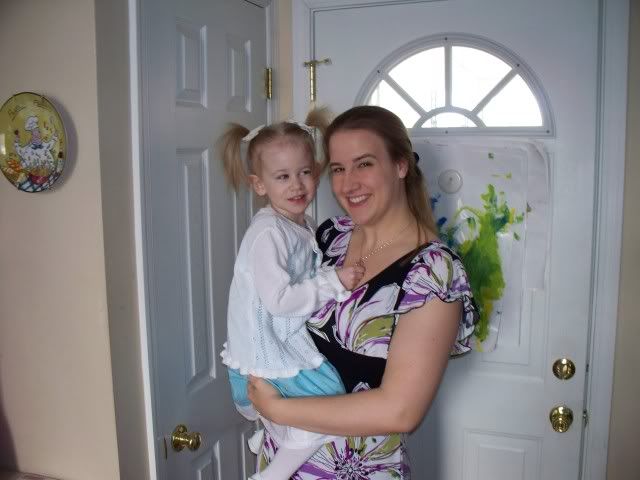 Nani, Natalie, and Pop (I think her smile is wearing out at this point):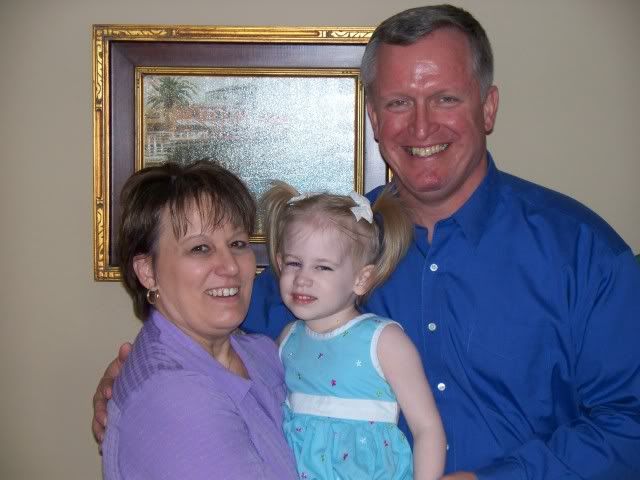 The girls: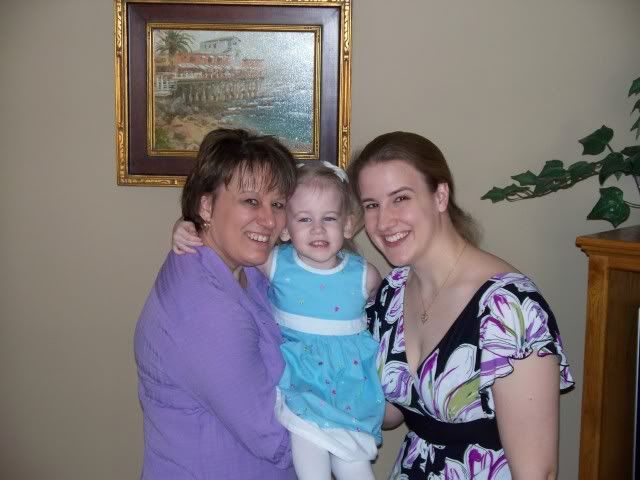 Daddy helping Natalie keep her balance: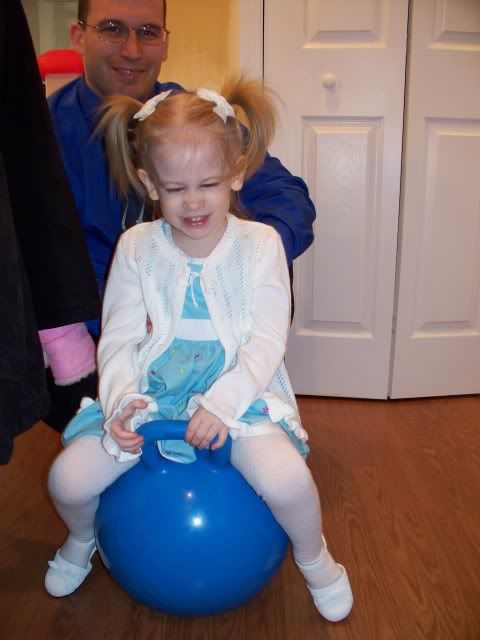 Another Easter basket!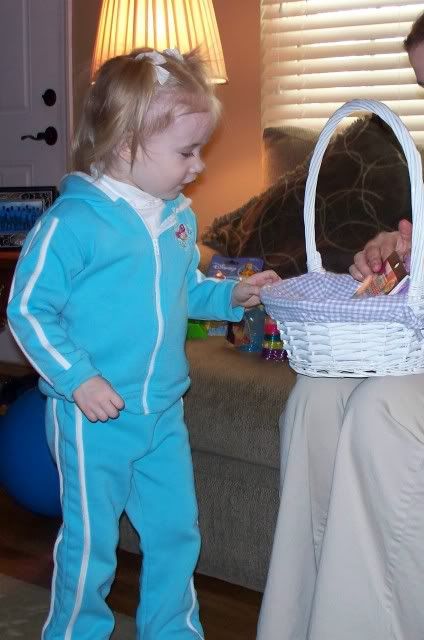 Egg hunt: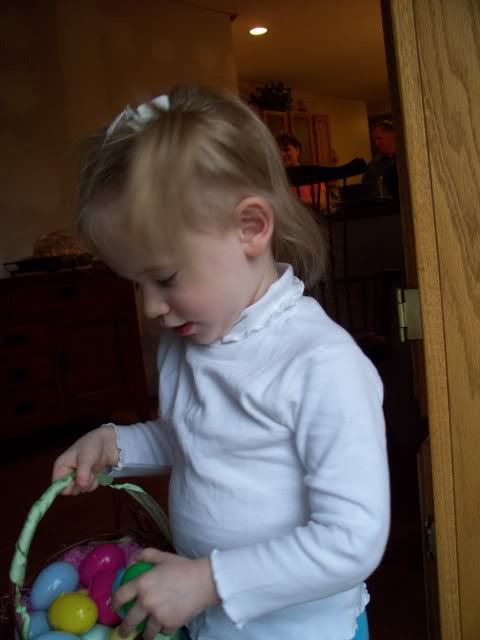 Opening the eggs...such concentration!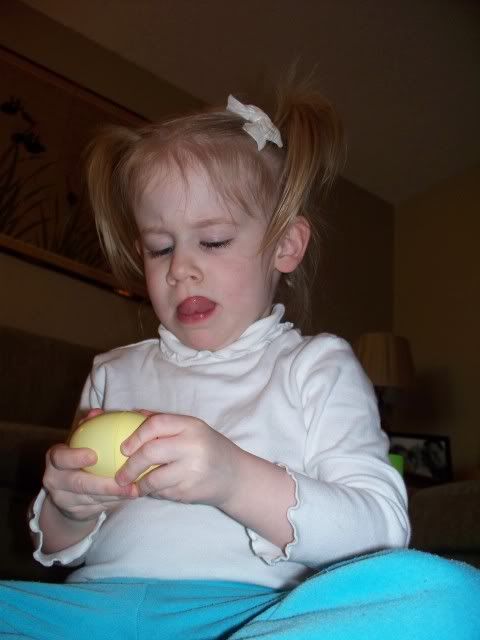 Excited about dessert...I just missed her trying to pry off a m&m:
What is NOT pictured here, is the Easter egg hunt that Dorie had for Brad, Mike, and I. She hides (
REALLY
hides) eggs throughout their house that are filled with cash, gift cards, or candy. Too bad we don't have video...it got a little hilarious toward the end of the hunt!
Rabbits and eggs aside, we recognize the true meaning of this holiday, and are so humbled by God's love for us, and the sacrifice Jesus made. We are blessed!