We are spending this Easter with Mike's family, so I took Natalie to my parents this weekend to fit our celebration in. Their work group put together a wonderful Easter egg hunt for kids, (with other activities) and Natalie was the perfect age for it! So Saturday morning, we headed out early for a fun Easter day with Natalie and (my nephew) Chase.
Monnie and Natalie in her Easter dress: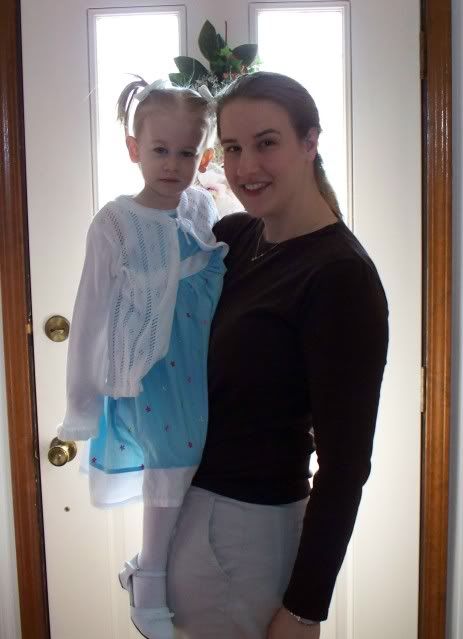 MawMaw and Natalie: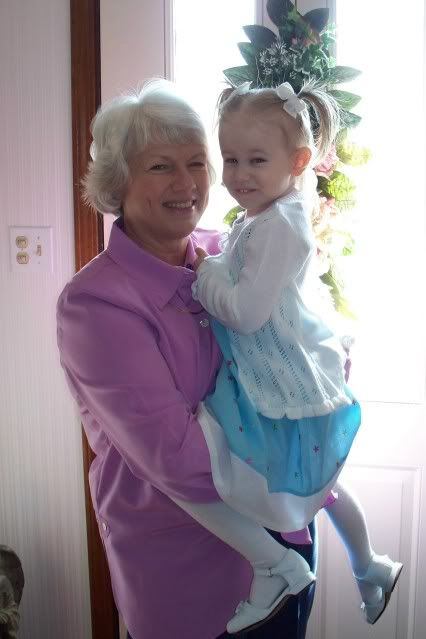 Us three girls: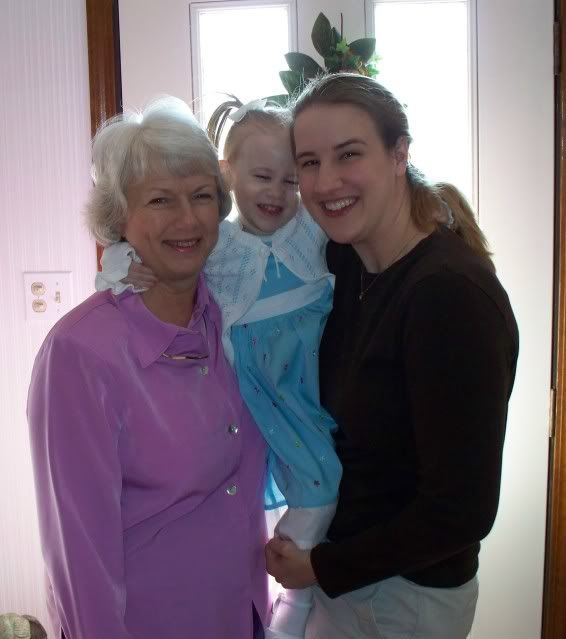 Natalie and Chase, waiting to meet the Easter bunny:
It didn't go so well:
Chase didn't have much fun either...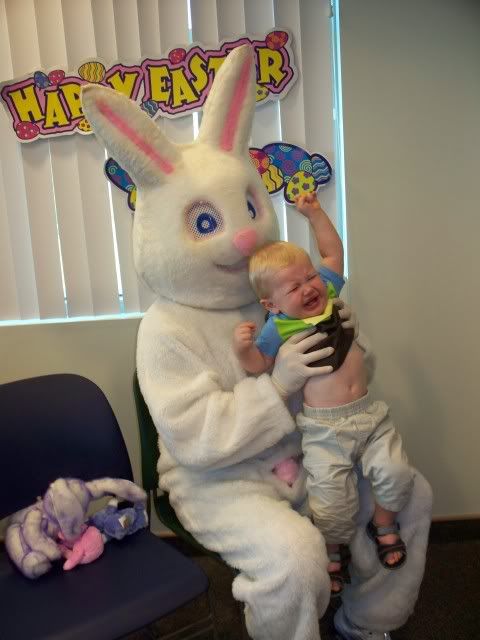 Coloring: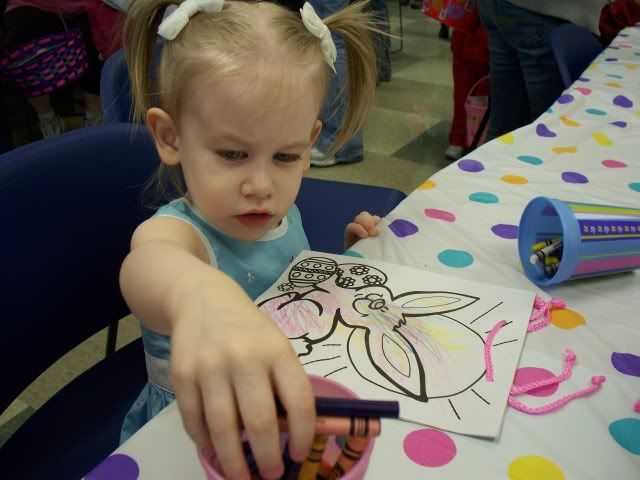 A little help from Monnie: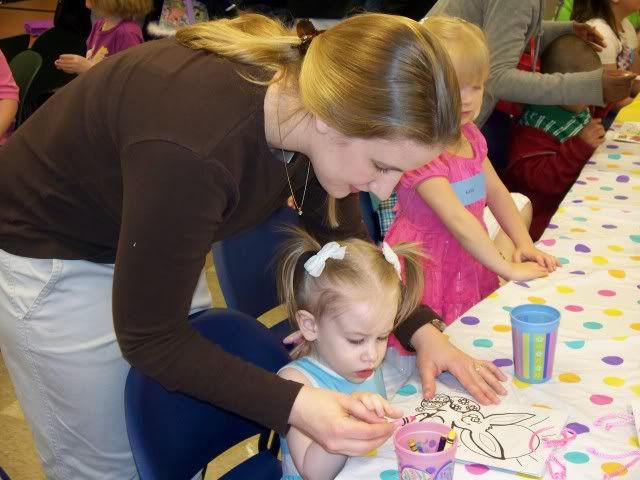 Cupcake walk...she was
very
upset she didn't win a cupcake: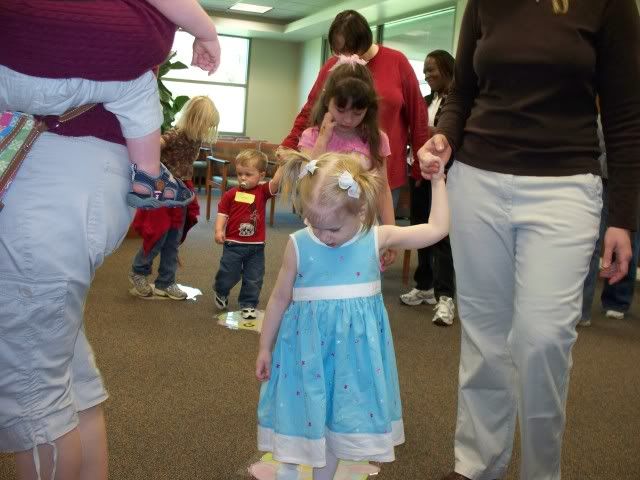 Easter egg hunt: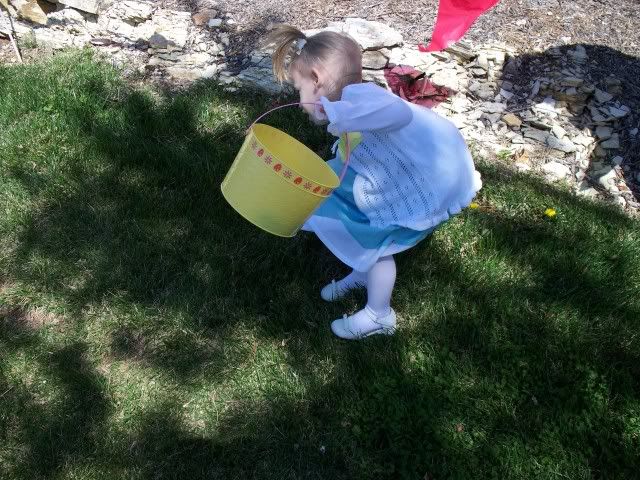 It was WINDY that day...her pigtails were flying!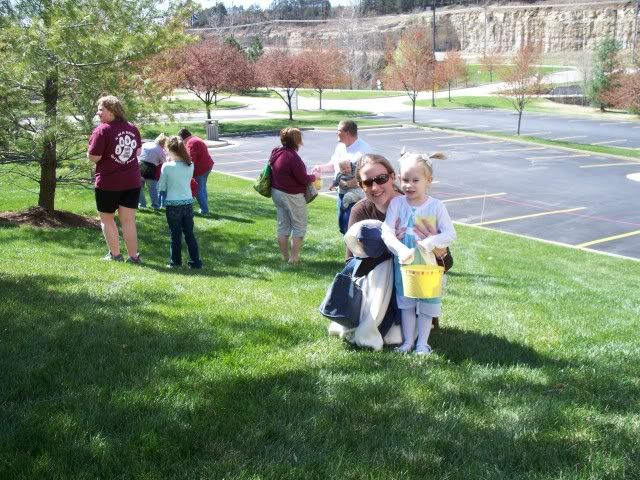 Later that evening, we had an Easter egg hunt at the house for Natalie and Chase. They are so cute together. This is definitely a favorite picture of mine: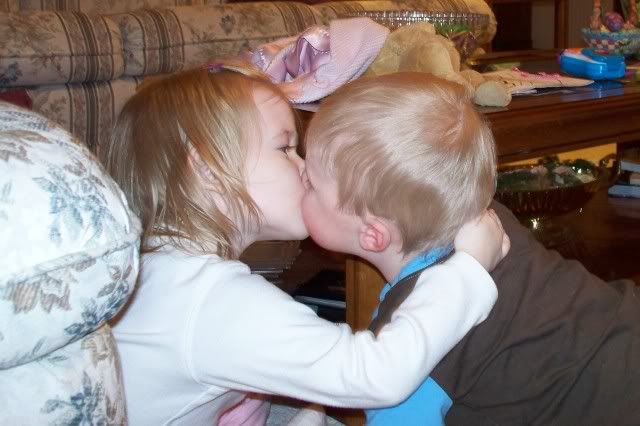 I love this sweet little boy: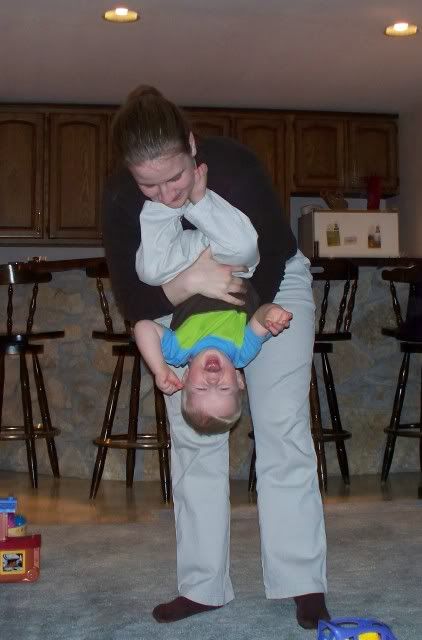 Natalie in her warm church dress on Sunday morning: