Obviously I'm a few weeks behind in posting, but these are the pictures of Natalie's fun time in the snow: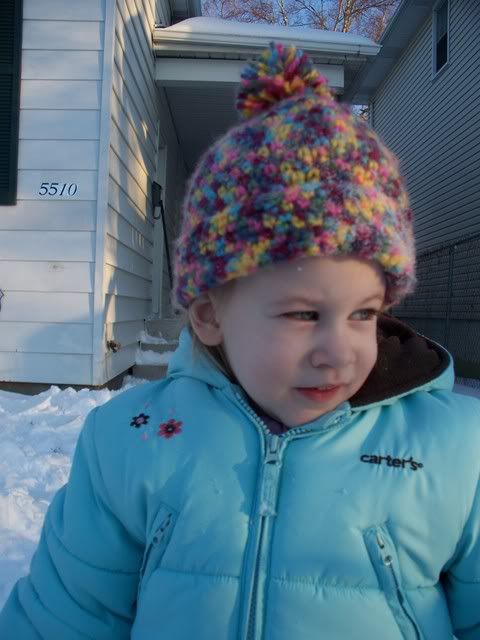 Playing in the space I'd paved: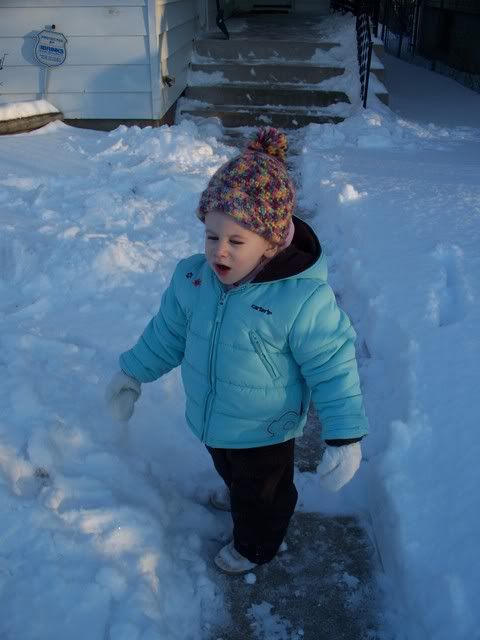 Playing with Daddy in the snow (or what was left of it...) This is a rare occurrence b/c Mike works SO much overtime when it snows. In fact, this may have been a first. Poor Mike was so sick with a bad cold this day...but wasn't going to pass up this opportunity. Natalie loved it, and of course flung herself backward and went limp (along with the not-so-quiet protests) when we carried her inside. Mom tells me "what goes around comes around...just wait until she starts hanging onto the door frame as well!" :)
Throwing snow!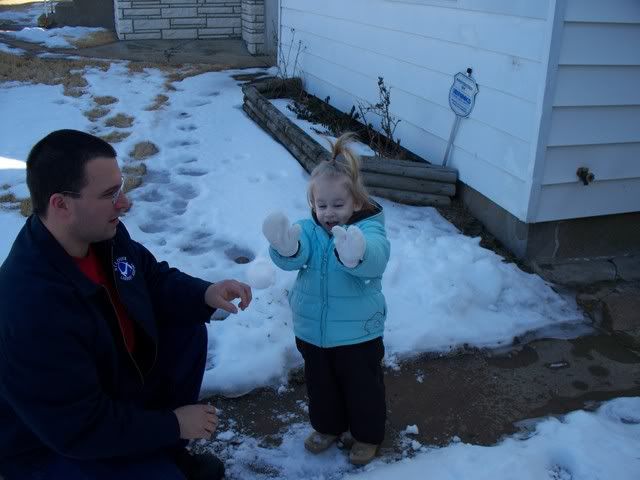 Our mysterious tracks: