Our holidays started off pretty rough. Five days before Christmas, we had another miscarriage. This was our 3rd loss in 8 months. I saw the specialist and she ordered all the recurrent pregnancy loss tests. These will happen approximately 6 weeks from now. Please keep us in your prayers. Our journey with this continues...
Christmas was very nice. We are so blessed to know God's love. It's hard to be sad during this special time of year, especially with Natalie (literally) jumping for joy while opening presents. We spent Christmas eve and Christmas with Mike's family, and the two following days with mine.
Christmas morning:
This is a star character (Twinkers, from Care Bears) that I re-created for her. She loves this silly thing. (We are pretending to sleep)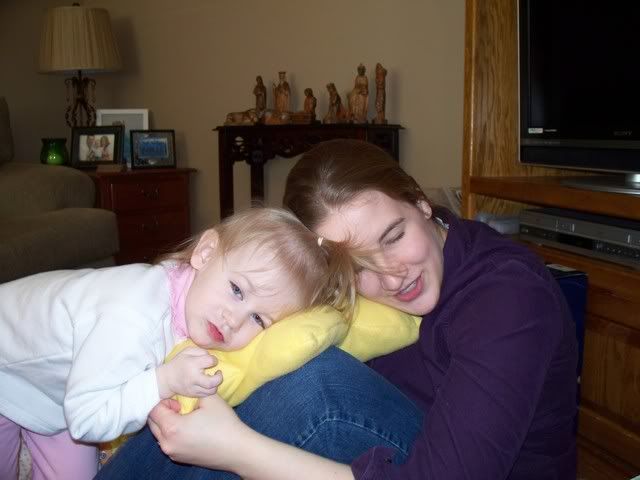 She is learning how to ride: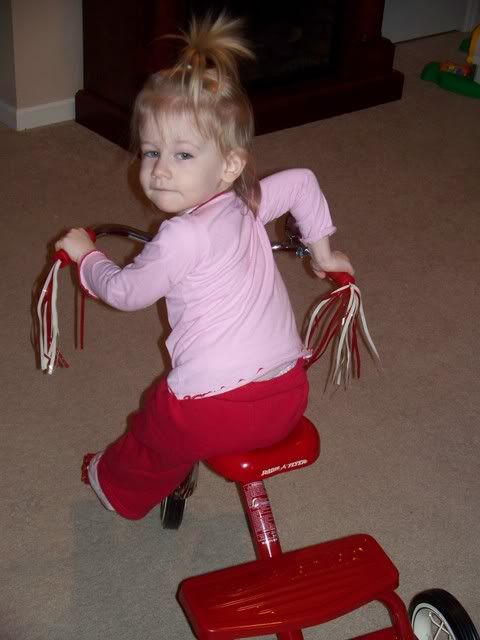 New Years Day, we celebrated our 4th wedding anniversary.
This is me teasing Mike b/c he's finally shaving: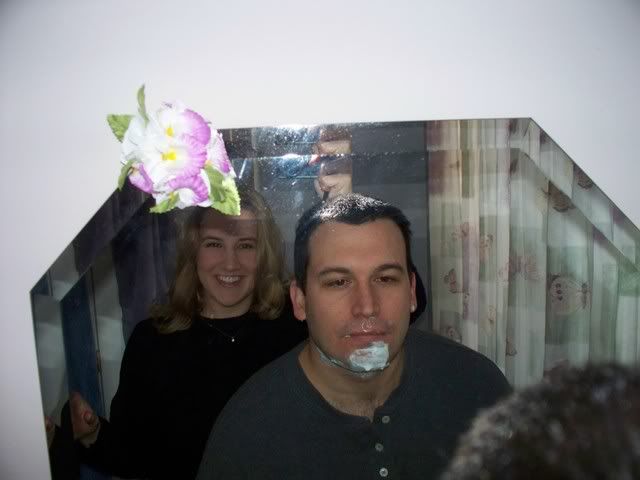 We dropped Natalie off at Mike's parents and went out for a much-needed date. We had fun shopping and spending some Christmas $$, then we ate at the Cheesecake Factory. It was late when we arrived and they told us it'd be a 45 minute wait. We decided to eat at the bar, and had such a pleasant time talking and laughing together. We brought cake slices back to share with our babysitters and Natalie. Natalie wasn't impressed with cheesecake, instead she had fun trying on my new snow boots.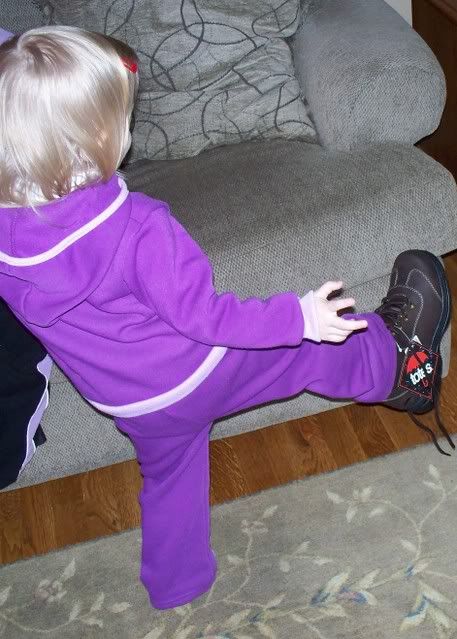 Every anniversary I love to reminisce about our wedding and love for each other. I have so many thoughts on this...I think I'll save it for another post. :)
Happy 2009 to all.