Natalie has a new click start computer. She loves to play on this, and the other day decided to grab a pillow and make herself more comfortable: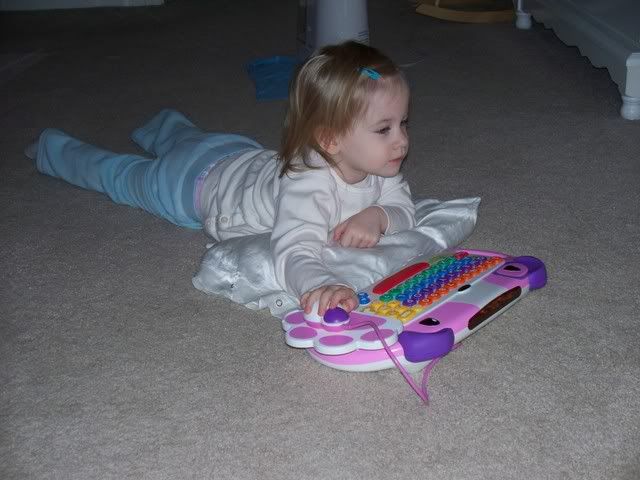 Silly: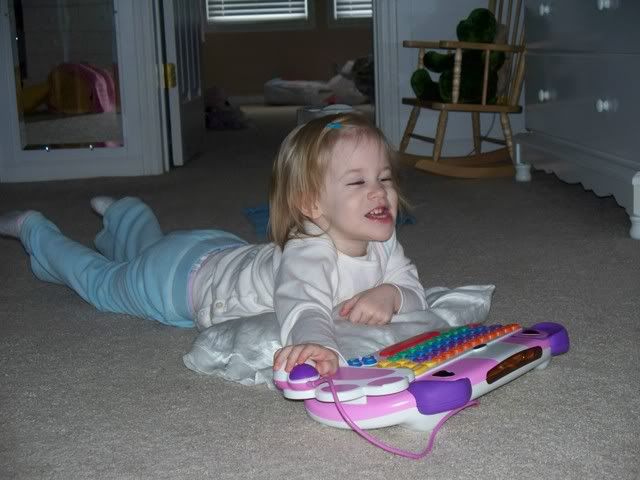 More silly: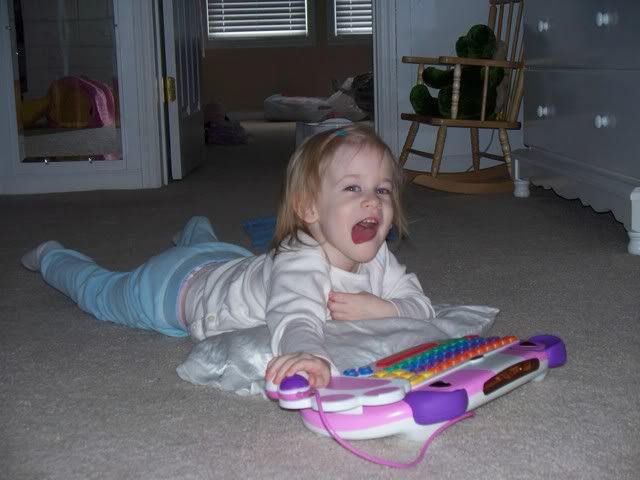 Comparison: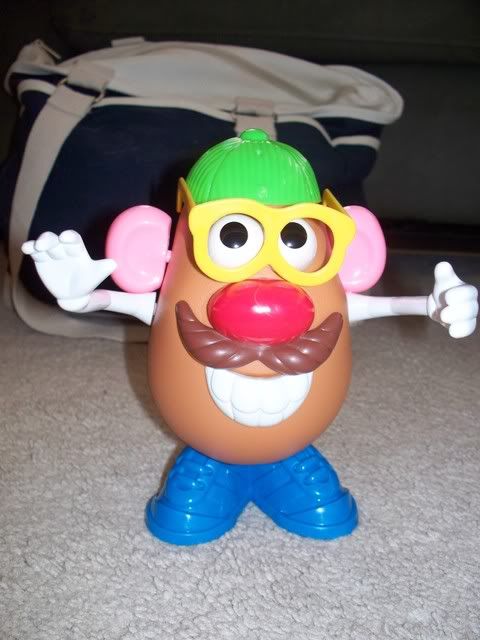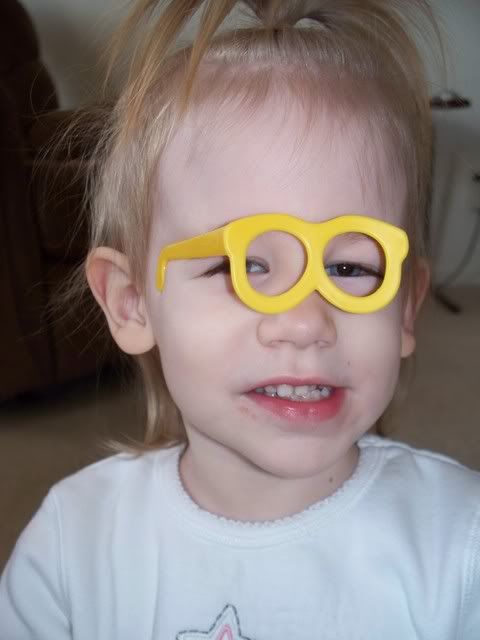 She is such a goof and
insisted
on trying these glasses on. Em, this reminded me of Wes. Do you
not
have a picture almost identical to this?? We should post them both.