We spent the day soothing Natalie and trying anything to make her feel better. She had her first stomach flu. Although for us, it was much scarier than that, b/c she had so much rhythmic cramping in her tummy, as well as vomiting. We were sent to the E.R. b/c they suspected she had
intussusception
. Thankfully, she did not! Praise God!
This is a picture of her resting on Daddy: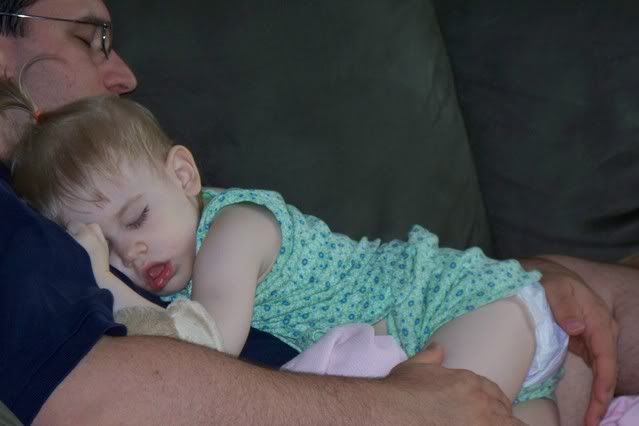 She gradually got better, and by the third day, I felt I was in the kitchen all day long preparing food for her. She constantly wanted to eat!!! I was so happy to feed her and feed her and feed her!