Mike and I got away for a week at Branson. Mom and Dad were able to stay for a weekend with us, but then had to return to work. I can't say I've ever vacationed for a whole week in Branson, but we wanted something that wasn't far away b/c our 2 year old, and long car trips don't mix!
One of the things I loved about our condo was the balcony was very kid-safe. Natalie was trying to clean by picking up little pebbles.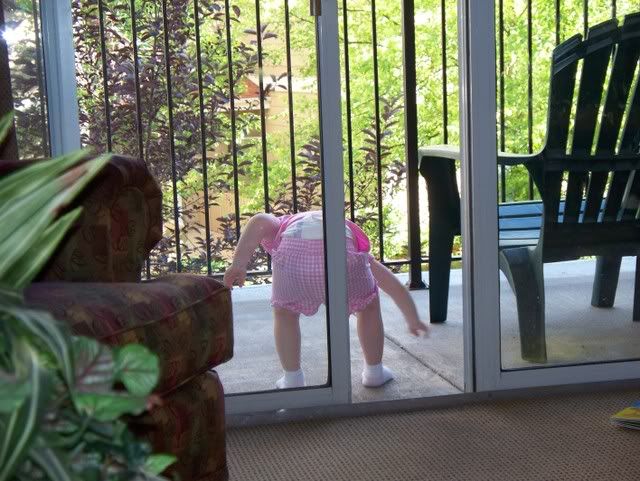 Our day at Silver Dollar City wasn't very long. Natalie didn't nap that day, and was crabby. The only 2 rides she could go on were the balloons (which she loved) and the carousel pictured below. It was worth it just to see the excitement on her face.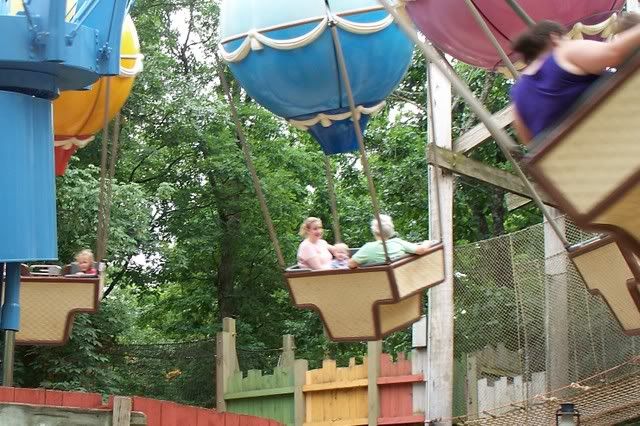 We love this picture: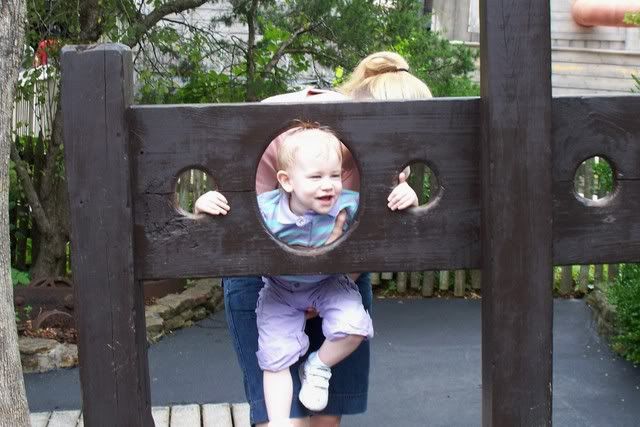 Our girl vacations seriously:
Mike and I went to the Titanic museum one afternoon. It was interesting to see all the artifacts. Some of my favorite were: a deck chair, life vests, a pocket watch with the time stopped shortly after the ship sank, and a tank of water kept a 28 degrees (the temp of the ocean that night) I could only keep my finger in for 12 seconds before it went numb and burned.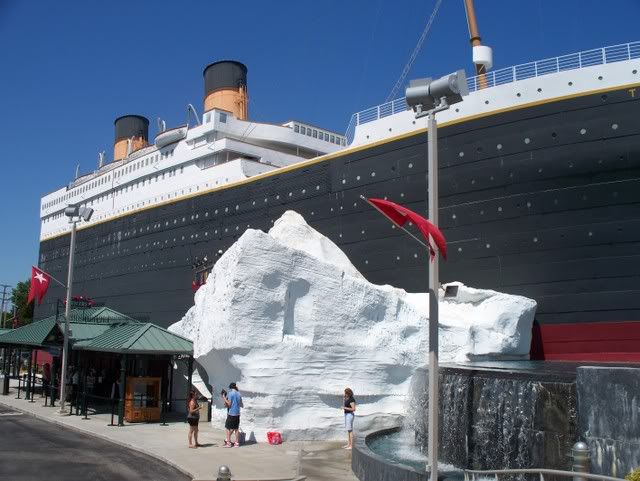 The afternoon we took Natalie miniature golfing was the best! She was hilarious to watch. After the ball was hit, she'd go running after it, pick it up and throw it. She was so distracted by all the decorations, and had fun running down the greens and pathways.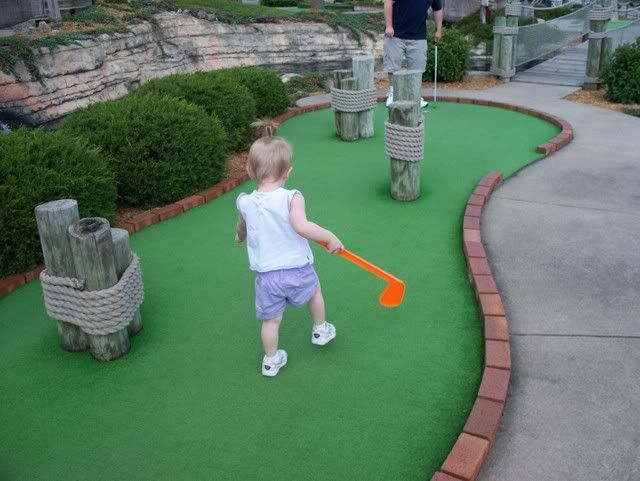 putting: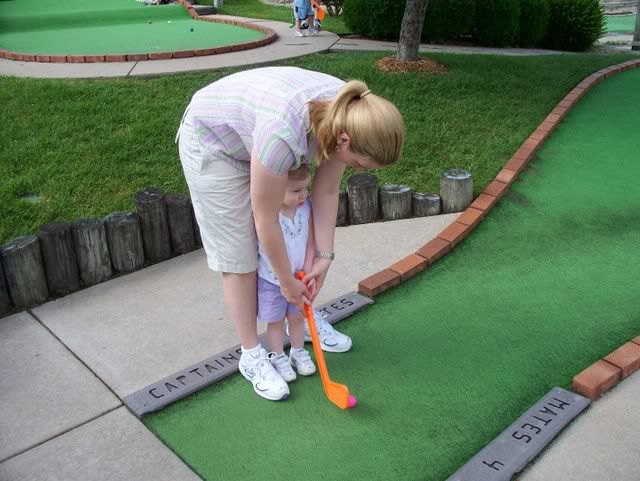 Natalie and Daddy posing underneath the waterfall:
Natalie and Monnie:
The resort had a kiddie swimming pool that was about 2' deep all the way around. Natalie liked walking around with her ring...she gained a lot of confidence when she realized she could catch herself on it if she stumbled.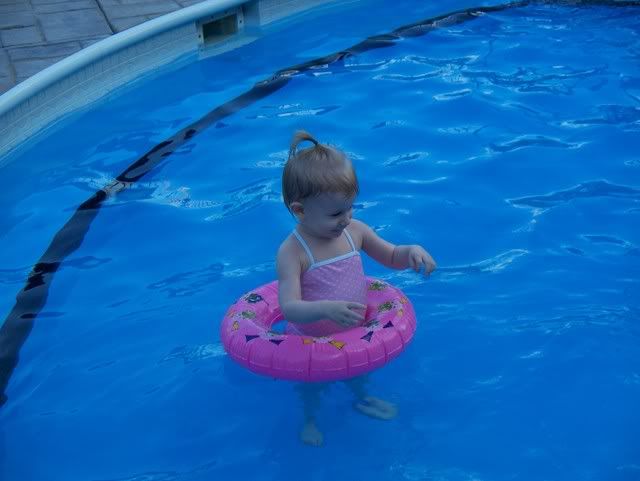 We always had to stop by the playground if we passed it while walking. Even in swim clothes!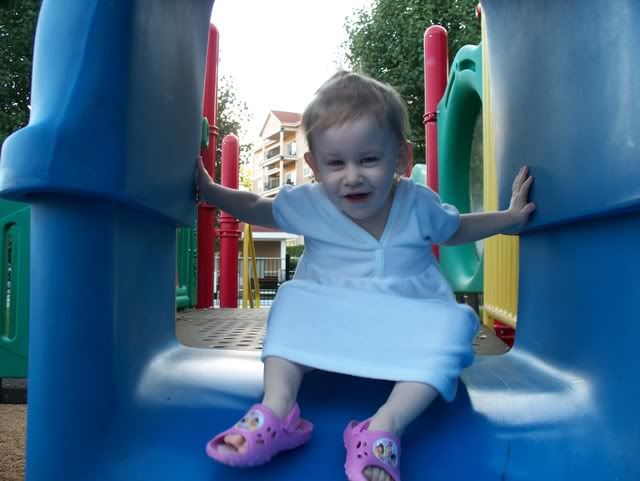 Natalie brushing her new turtle in the build-a-bear shop: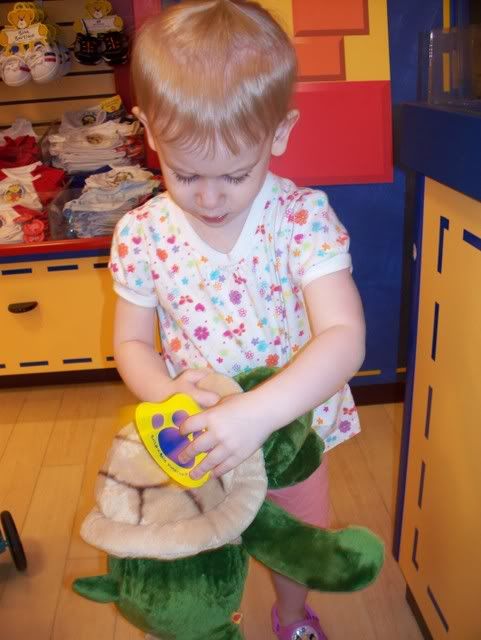 Watching the fish being fed in Bass Pro: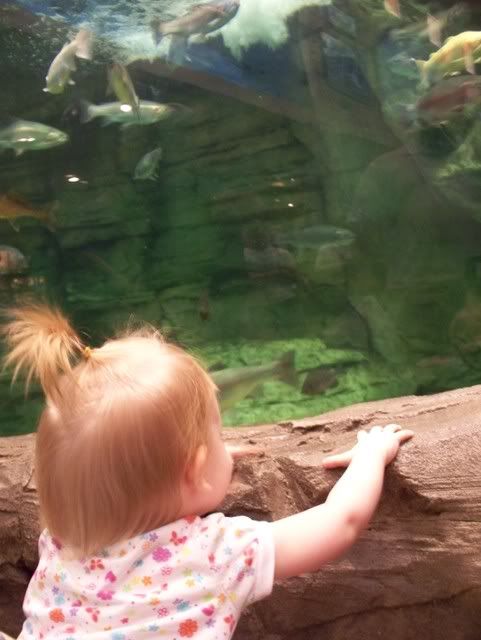 I'm just now getting back in the swing of things, so if you've called or emailed in the past week and haven't heard from me yet, I'll be getting back to you soon! I promise!!