Natalie has a blast in the water, and is no longer timid and clingy, so I already consider these "lessons" successful. I especially appreciate the water being so warm for these kids. All us Mommy's are sweating by the end, but more importantly, our kiddos aren't shivering.
This is the smaller pool in this complex, and designated for children. There are several different classes going on at once. At the end of every half-hour I am always laughing b/c it gets SOO noisy with all the kids crying b/c they have to get out of the pool. Brings back childhood memories.
These are some pictures Mike captured for us. (thank you Mike!!)
Singing songs with the group: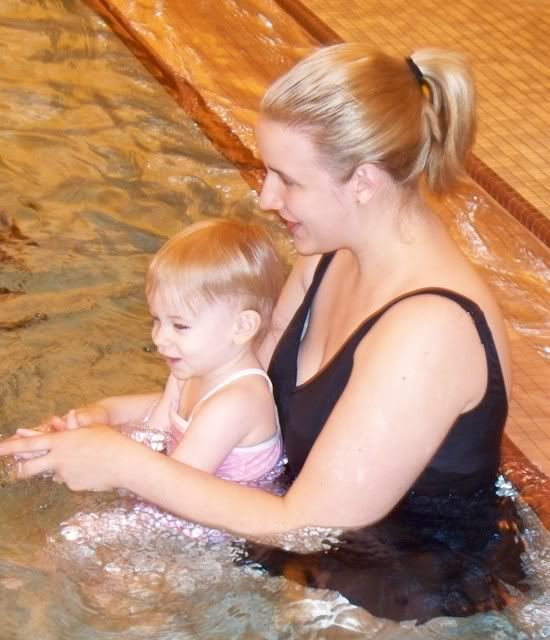 Here is Natalie lounging. She wasn't interested in kicking that morning (and the teacher is coming to get her!)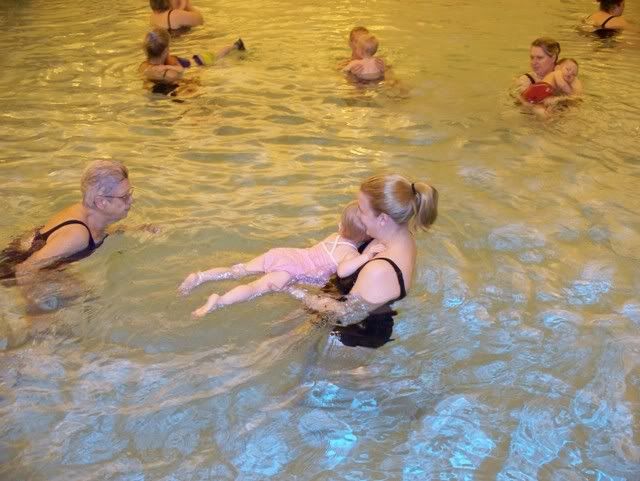 Here she is relaxing again, not kicking. :-) She usually kicks, but ofcourse it has to be her idea!
Finally kicking!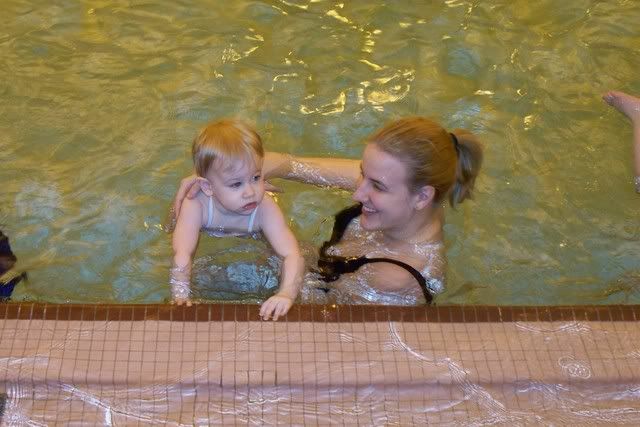 Mommy stealing a kiss...she didn't blow bubbles here, but did shortly after the lesson was over (for the first time)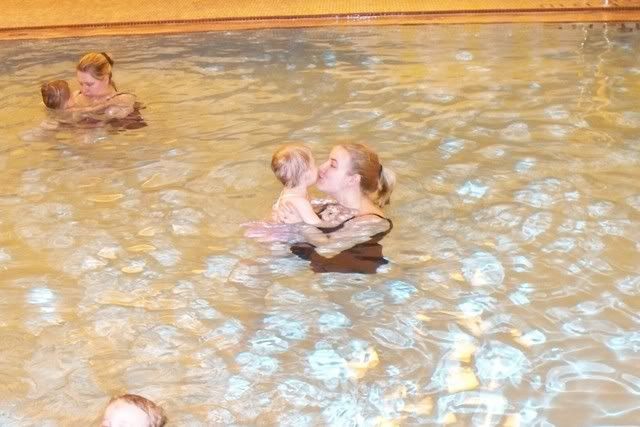 Reaching and "swimming" after floating flowers. This is her favorite part of the 30 minutes, and squeels when she sees the instructor get these toys out!