We celebrated Natalie's Birthday with Nani and Pop yesterday, and we all had a great time. I think Natalie enjoyed the day too. ;-)
Concentration: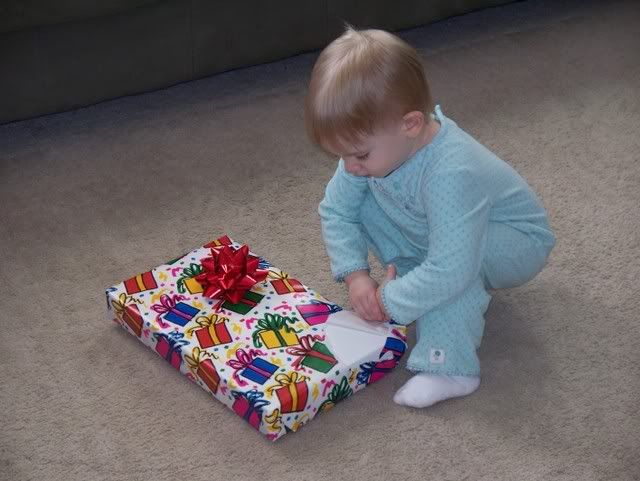 Sunglasses and pearls...what more could a girl need?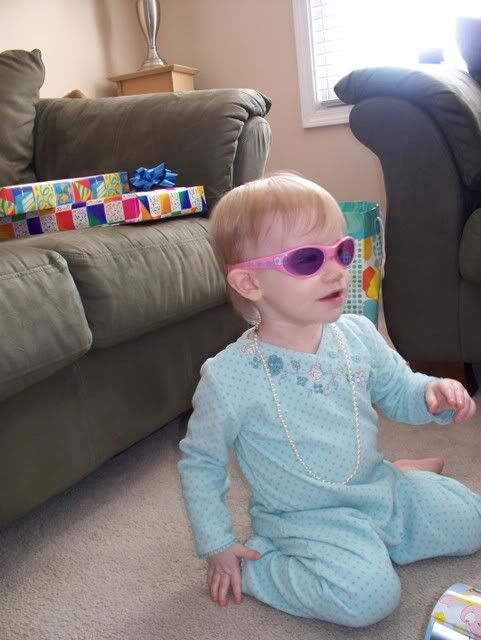 Holding up her cardinals outfit for the camera: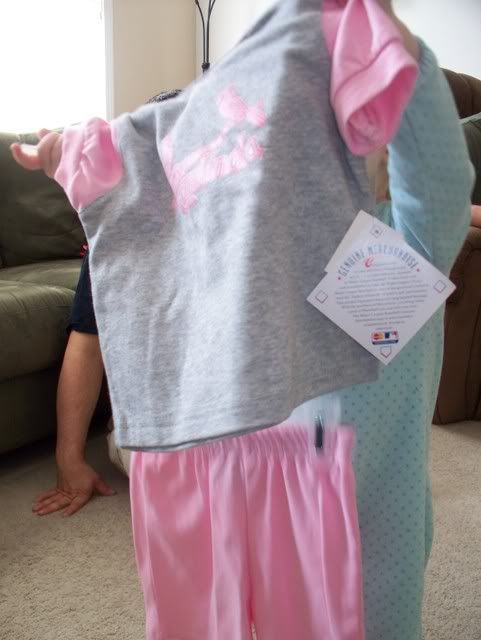 Digging for presents:
Video:
Her new drawing easel: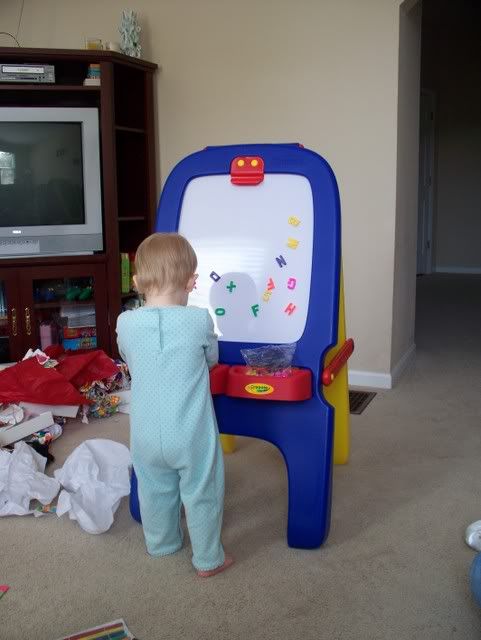 Her party cookie, complete with a care bear. See anyone that doesn't belong at the table? I do.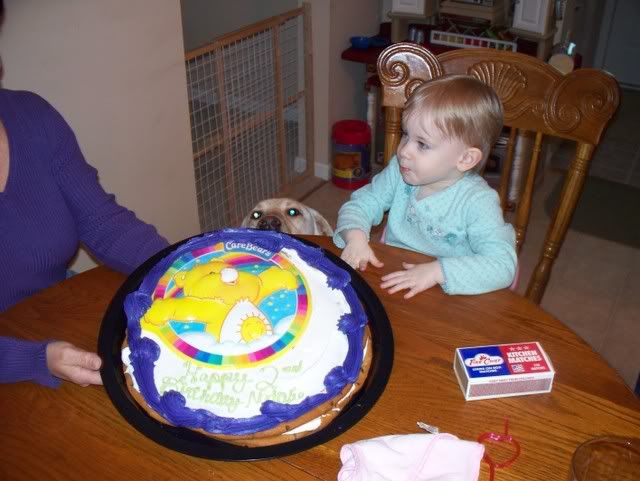 Enjoying the sweets: