Natalie's birthday is Thursday, and since we are going out of town Friday morning, we decided to give Natalie the "big gift" so she could enjoy it before we all leave.
This thing does just about everything except make REAL food.
If you were wondering if she likes it...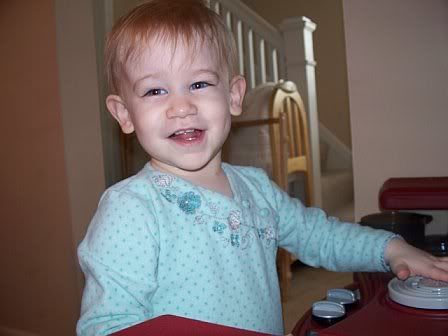 She just finished frying chicken, now she's "eating" it. I love that she understands it's all pretend. She has been a busy girl lately, cooking up a storm!