I didn't get to post yesterday, but to all you mother's out there, I hope you had a wonderful day and were recognized for everything you do!!
I spent the day in 2 places. The first half was at JC, then the trip back home for the evening. Dad was sweet again to buy Mom and I corsages, and even ordered a tiny one for Natalie. (just so she wouldn't be left out) I took pictures in a rush before church b/c I knew it just might get tattered before long.
Apparently, she didn't appreciate the rush: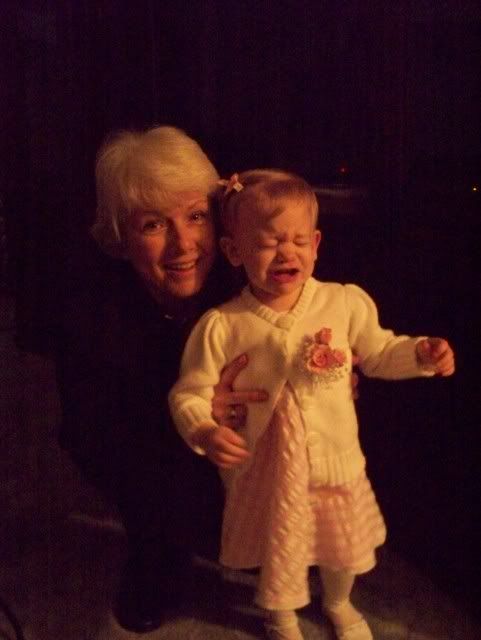 A little better: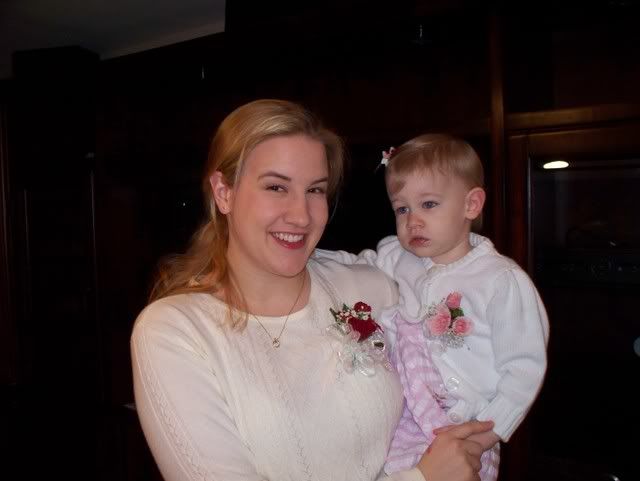 After church and in our play clothes: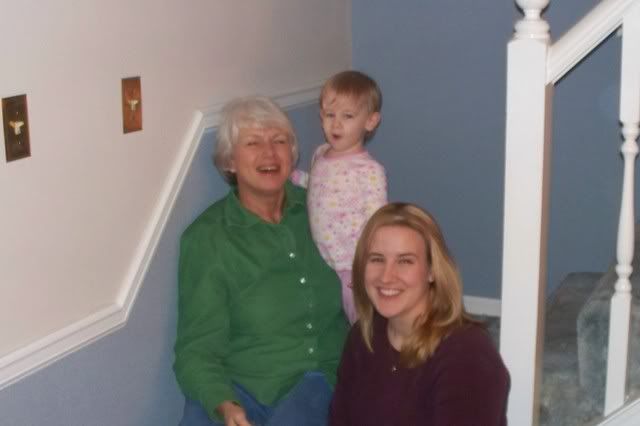 Doing tricks to keep miss (no-nap) happy:
To the mother that gave life to my husband: I am so grateful for the wonderful man you and Randy have raised. I can only imagine the pride you must feel to have him as a son. I have been blessed to call him my husband, as well as grow to know you as a mother over the past 5 1/2 years. I always enjoy our talks and appreciate the involvement you have in our lives, the love you express to us, and concerns of ours you take on as your own. We have enjoyed watching you transform from "mom" to "nani" and love sharing our daughter with you. I feel very blessed to have you as my mother-in-law. Happy Mother's Day, Dorie. We love you very much!
To the mother that gave life to me: The day after Natalie was born, I looked at Mike and said, "now I know how much Mom loves me." It was you that kept our family running, your hand that made everything happen. We wanted for nothing growing up in your home. We had all necessities, stability, laughter and love we could ever ask for. You and Dad gave us our roots...and then you let us go grow up and be who we are with a smile on your face and tears in your eyes. You are still my best friend after 25 years...and nothing gives me more joy than to share Natalie with you and watch the delight on your face. Thank you for everything you've always done. Happy Mother's Day! You are loved. **enjoy the music, it's for you**