Well, our little girl turned 2 years old today. I have always felt so bitter-sweet about her growing up. It's neat that we get to watch her everyday, we have so much fun, and enjoyed her from the very first
moment
. It makes me sad that time marches on, and we can't keep her at this precious age. Although these feelings don't compare to how
blessed
we feel to just have her in our lives. God chose us to raise her, what did we do to deserve this honor?
...mushy stuff aside...
We had a fun day; it started with us singing happy birthday (with a balloon and candle on a blueberry muffin) when she woke up. **thank you Jeni** She was thrilled, and then got to eat breakfast in our bed while watching her favorite cartoons. We went to build-a-bear, and she had a blast pushing the buttons that make the hearts fly in the air. We didn't buy anything though because the only bear she wanted, was the EXACT same bear she has at home! But we had fun looking.
After her nap, she opened gifts, we had her favorite foods for dinner, then more singing and cake!
Getting started on the gifts: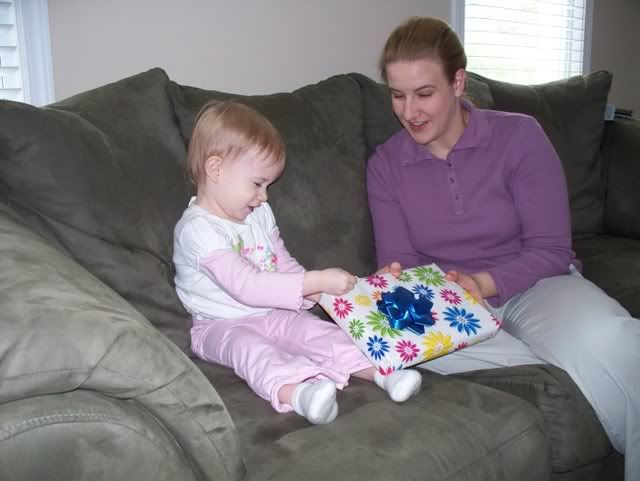 This is a book she LOVED when we were at a friends house. I went ahead and bought it for her. She was delighted!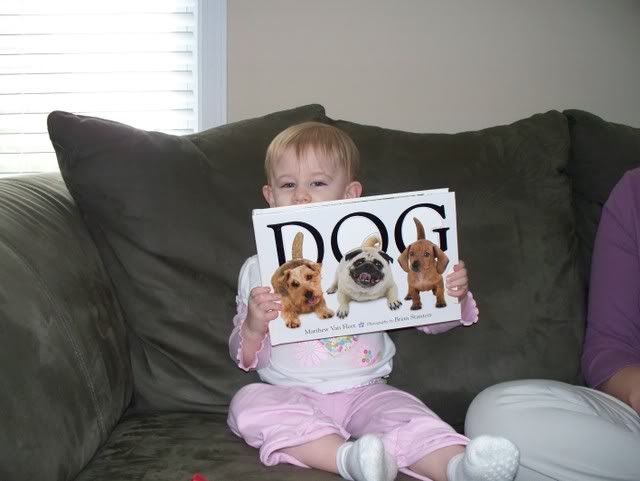 See the delight? :-)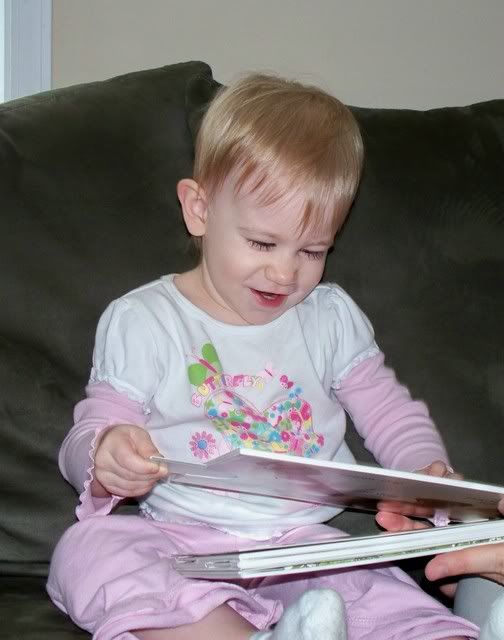 Digging: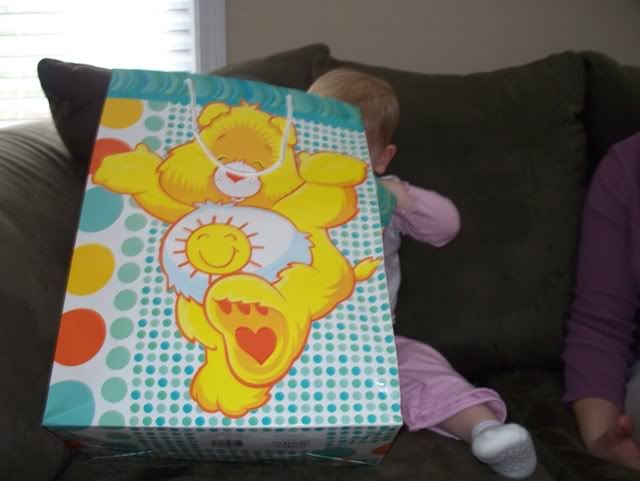 Not thrilled that I stopped her to take a picture of her outfit: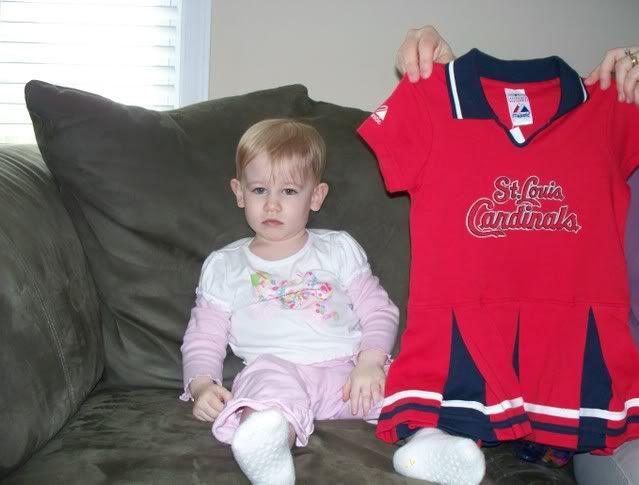 This is her "growing up" doll figurine for the 2nd birthday. See how carefully she's holding it?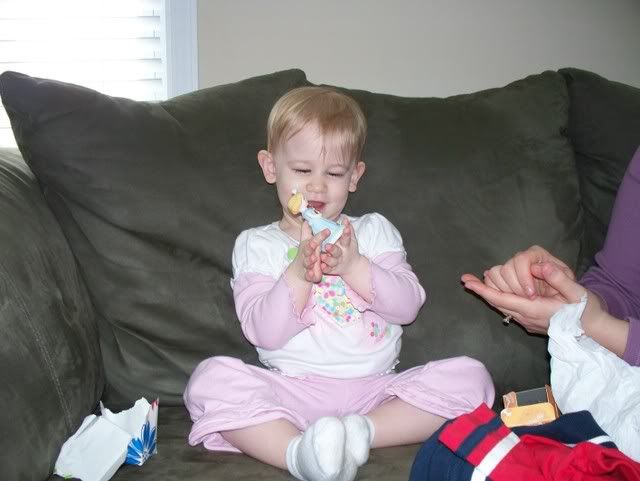 Bubble wands!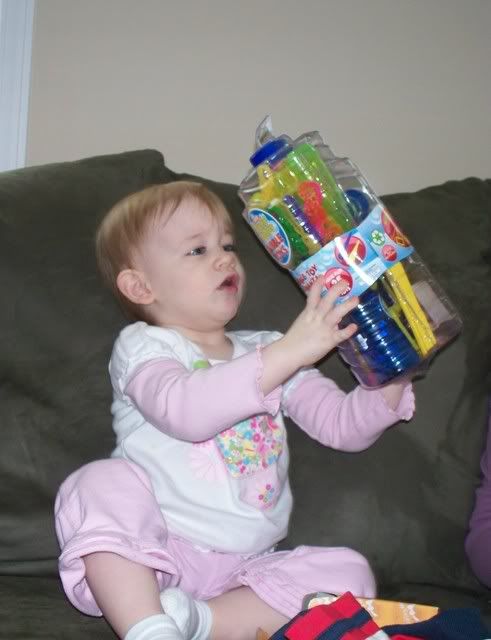 Reading her care bear card to her: