We were able to see my parents twice in one week this week! Here are some pictures of them in action:
Hey Cory, Doug, and Amy!! Do you ever remember us being allowed to play ball
in the house
when we were kids?: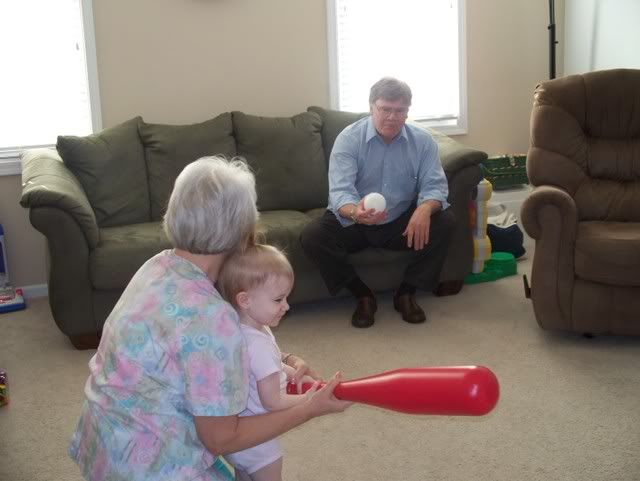 Natalie pulled Maw-Maw in the tent with her, and Cole claimed Paw-Paw for a pillow: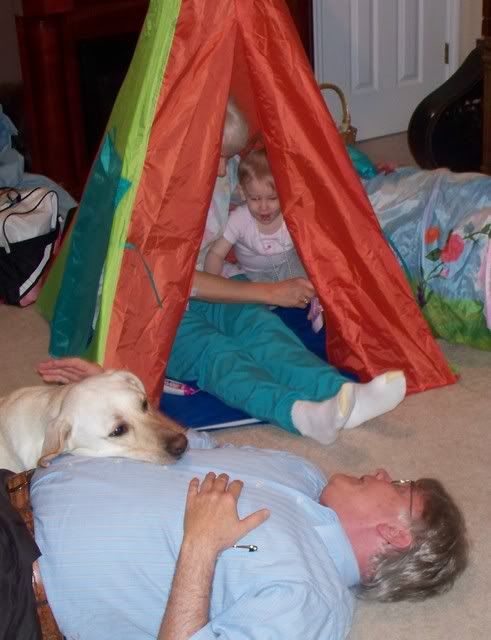 An addition to the tent!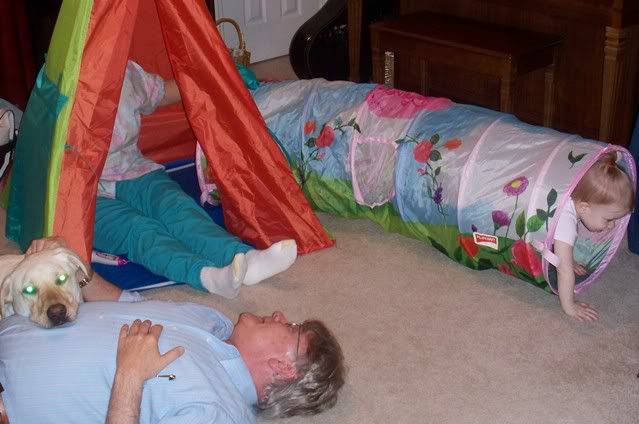 My favorite girls:
Daddy sharing dessert with Natalie: