We had a great weekend with family, and Natalie really got into hunting Easter eggs this year! She was a hoot to watch.
These were taken Easter morning. She's checking out her new dvd: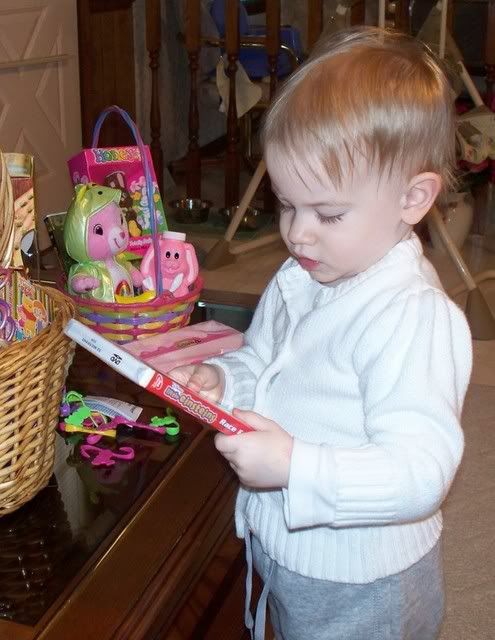 This is her new carebear she's thrilled about. It got about 30+ kisses during church that morning.
These were taken after church...here are the
FOUR
of us.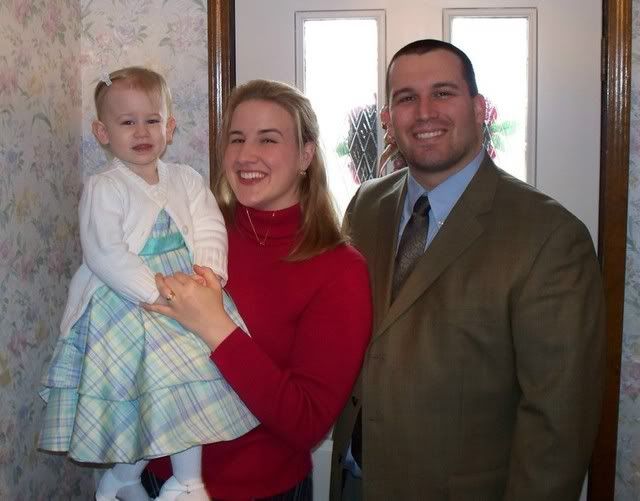 Natalie and Maw-Maw, one of my favorite pictures: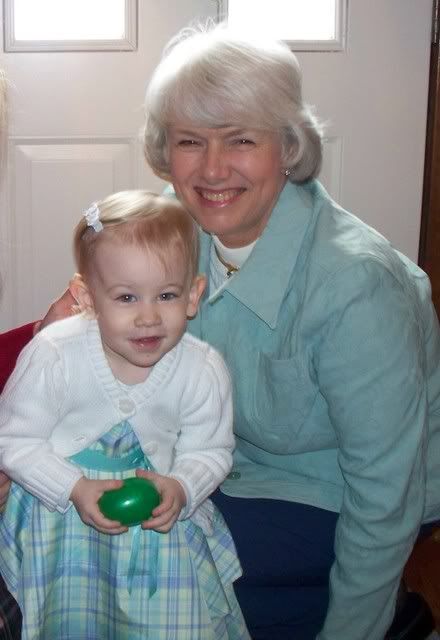 This one is of Natalie pouting. She was DONE taking pictures and refusing to look at me. I still found it funny.
Running to put her egg in the basket: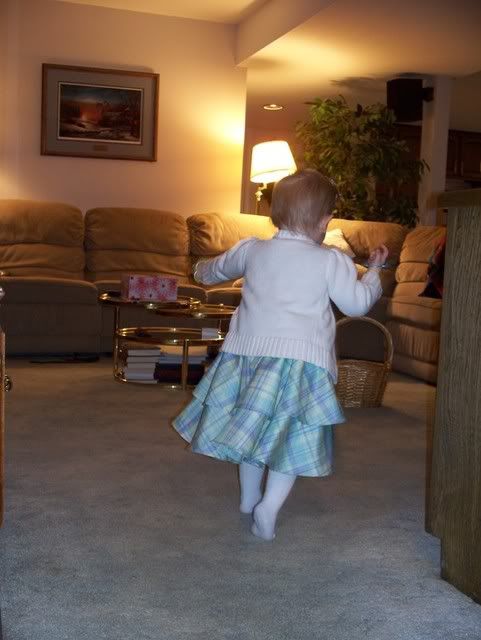 "Dapp-paw" and Natalie. She insisted he sit next to her on that step quite often during our visit.