Natalie and I went to JC for the weekend. Mike worked many, many hours (72 to be exact) this week with all the snow. We had lots of fun with "maw-maw" and "dapp-paw" It seems I cease to exist when maw-maw is around. Natalie is her little shadow.
Patting:
Dressed up for church in her new dress!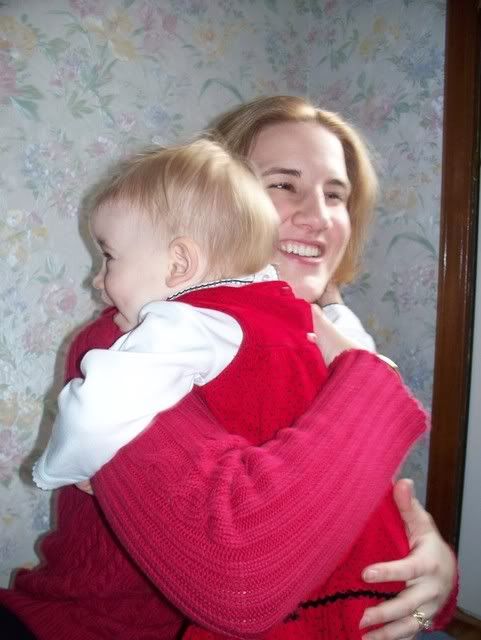 ~~We arrived back home Sunday evening, but stopped first at Nani and Pop's house for the super bowl. It is a special day when Natalie gets to see all 4 grandparents in ONE day!! That's a lot of love!! Mike was embarrassed when I asked which teams were playing.
~~I have taken on a couple projects in the last few weeks. I've started crocheting (call me "granny" if you want, but I enjoy it!), as well as making hair clips and hair bows for Natalie. Nothing stays in that fine hair of hers, but I've discovered if you line the metal clips with velvet, they don't slide! We just have to get her to STOP pulling them out of her hair!!!!!
~~Natalie has a dental appt. on Wednesday morning, and I'm anxious for some answers. Hopefully nothing to worry about; I will elaborate more after the appt. Please keep her in your prayers though. I'm curious to see how they will check her mouth--I don't even dare to put my fingers in there anymore! *chomp chomp*
~~Also, here is a link to a family that needs prayer: