Still attached.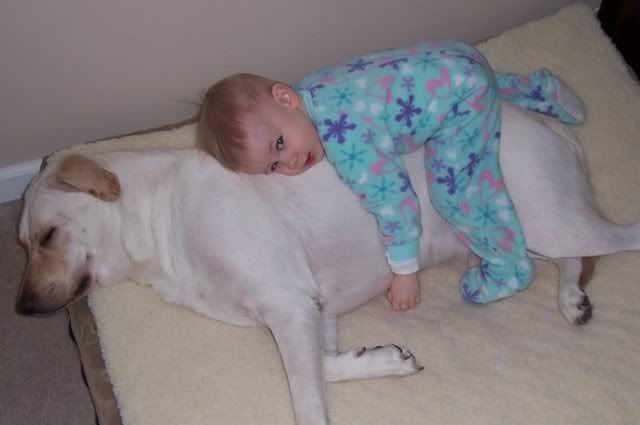 The snow has arrived. The official amt. was around 8" for our area. This was the first snow that Natalie got to go outside and enjoy. I don't think she was that impressed with it yet. Maybe when Daddy gets to play with her in it, she'll have more fun! Poor Mike is working long hours at the airport. We miss him!!!!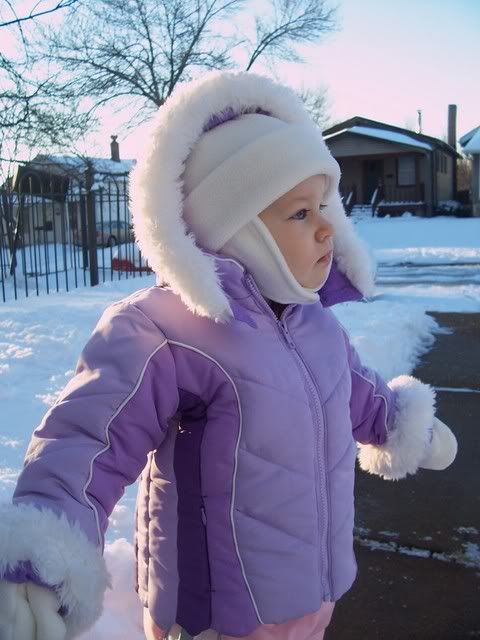 She's so bundled, apparently her arms won't go down to her sides. :)
Doug and Maggie are in the hospital tonight. Tomorrow morning will be the start of labor induction for Maggie. Hopefully by tomorrow evening Mike and I will have a nephew!! Please keep them all in your prayers. I will post pictures when I get them.