Our house is now on the market! We are not moving far away (Oklahoma is not in God's plans for us) but we're selling our house to move to an apt here in the city. (and by apt, I mean renting a house, or part of a house) Mike is continuing to look for jobs elsewhere, and this way, we won't have to worry about selling our house quickly when he gets a job. It's bitter-sweet. This is the place where we became a family, this is where all of our memories of Natalie are so far. It'll be hard, but we're on to bigger and better things!
Although, with this comes a LOT of work. Today alone I have: cleaned out all of our appliances, sprayed water on the windows (a little cold out to do that!), and wiped them all down with glass cleaner, inside and out. That may not sound like much, but with Natalie running off the windex or playing in the dog's water bowl, or countless other things I've had to stop and get her for, it took a long time. My hands ache from all the work...makes me feel good. I love productive days.
Natalie is doing well, she cut her first molar this week. We also had our family portrait taken! She did really great, and we were happy with the results! Here are the picture proofs: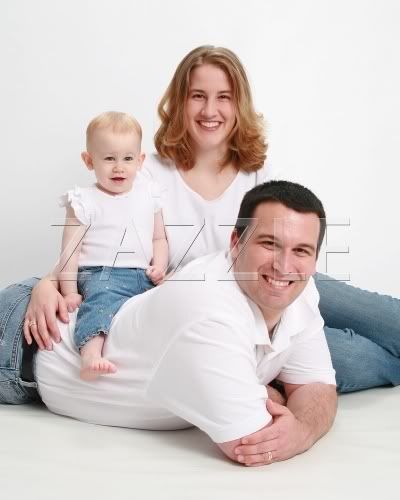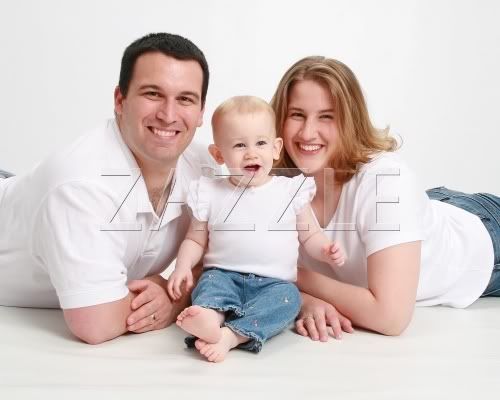 The next picture was not posed. Natalie decided to wrap her arms around our necks, and Mike and I just looked at each other and cracked up!