Natalie is doing better. She still has a junky cough but is otherwise back to normal. Here are a couple pics from this weekend.

Here she's telling me bye bye and trying to unlock the door.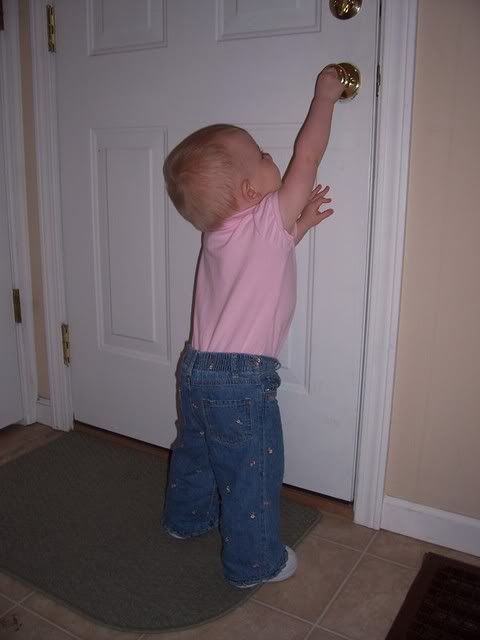 She was also busy reading a book to Cole today:
She is becoming more and more like a sponge. Today she said 4 or 5 new words. Cole, hot, what, pat (and would pat her stomach) and no no. (I wonder where she heard that one from!?) What a fun age!! She is my delight.