Saturday we went to the airshow. The weather was great and the company was great! Natalie enjoyed walking around with Daddy chasing. High: Smiling because I'm in that group called "parents" who all cover their kids ears at the same time when the planes fly by. Low: My sinuses were in an uproar that evening and the next day from all the dust and dirt in the air from the show.
Here we are enjoying the blue angels: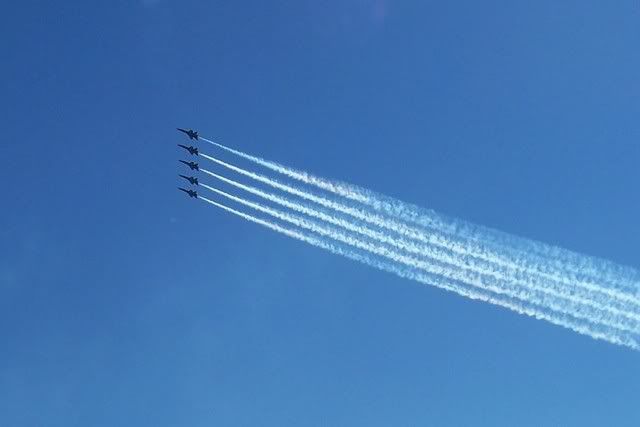 After their show, we were able to meet them. Mike got
each
of their autographs "for Natalie"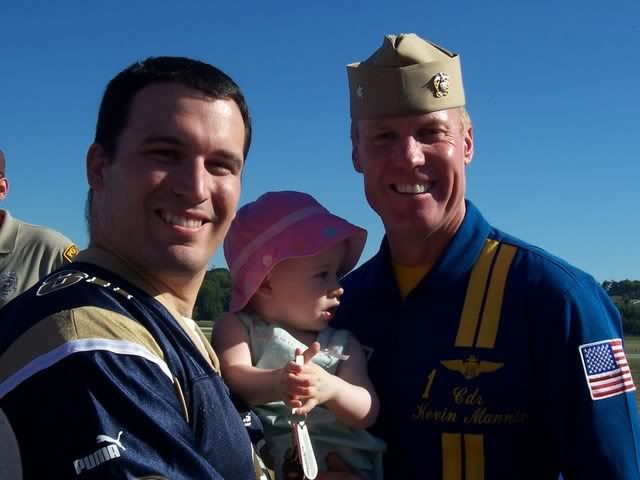 On Sunday my parents arrived! Mom and I took Natalie shopping for a bit that afternoon, then worked on uploading and ordering her pictures of Alaska. Most of them looked like postcards...very beautiful scenery!
I didn't get any pictures from this weekend, although I took a picture (just for you, Emily) of a little "blue ice" my mom brought back from her trip.
Please keep the Hawn's in your prayers this week. Miss "beautiful eyes" Charlotte has her surgery this Friday.