We joined Randy and Dorie at the pool Friday afternoon. The weather was nice, the water temp was perfect, and I think we all had a great time!
Natalie walking around
Watching the lazy river
Mommy and Natalie in the river! (Thank you Dorie for jumping out and taking these! I appreciate it!)
All of us floating along...
Natalie took the "lazy" river very seriously!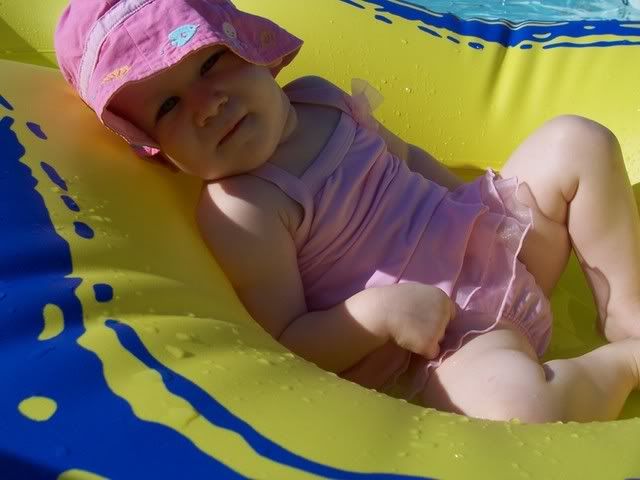 She just about fell asleep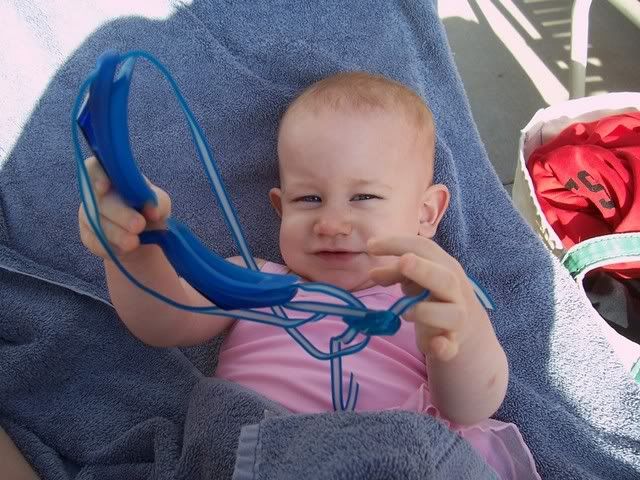 Fast asleep in only a few minutes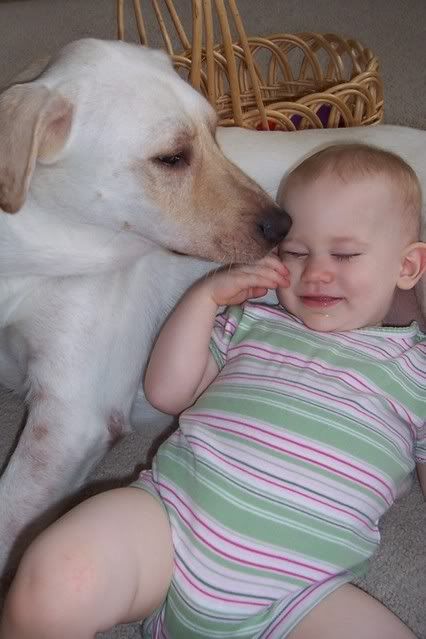 Here is another picture I took of these two a couple days ago (she's giggling)